According to the Office for National Statistics the number of people in work fell by 220,000 between April and June of this year.
The coronavirus crisis has led to the biggest quarterly drop in employment since May to July 2009, when the country found itself amidst the global financial crisis and deep in a major recession.
What differs between now and then though, is the supposed job security that some of us were operating under, was a false pretence.
Some have found themselves being made redundant; others were somewhat lucky enough to retain 80% of their wages through the furlough scheme.
One thing for certain though, it's that the pandemic has forced people think about the fragility of their once 'safe' job.
Many people found themselves surprisingly without work, despite being a core employee outside of these unusual times.
This startling realisation has led to people up-and-down the country taking their future into their own hands; some even making some very drastic lifestyle choices.
One person who has done this is Carlo Schembri, a former FTSE 100 employee from London, who after being made redundant twice in the space of three months, has set up an eco-friendly yoga mat company with his wife, Rachel.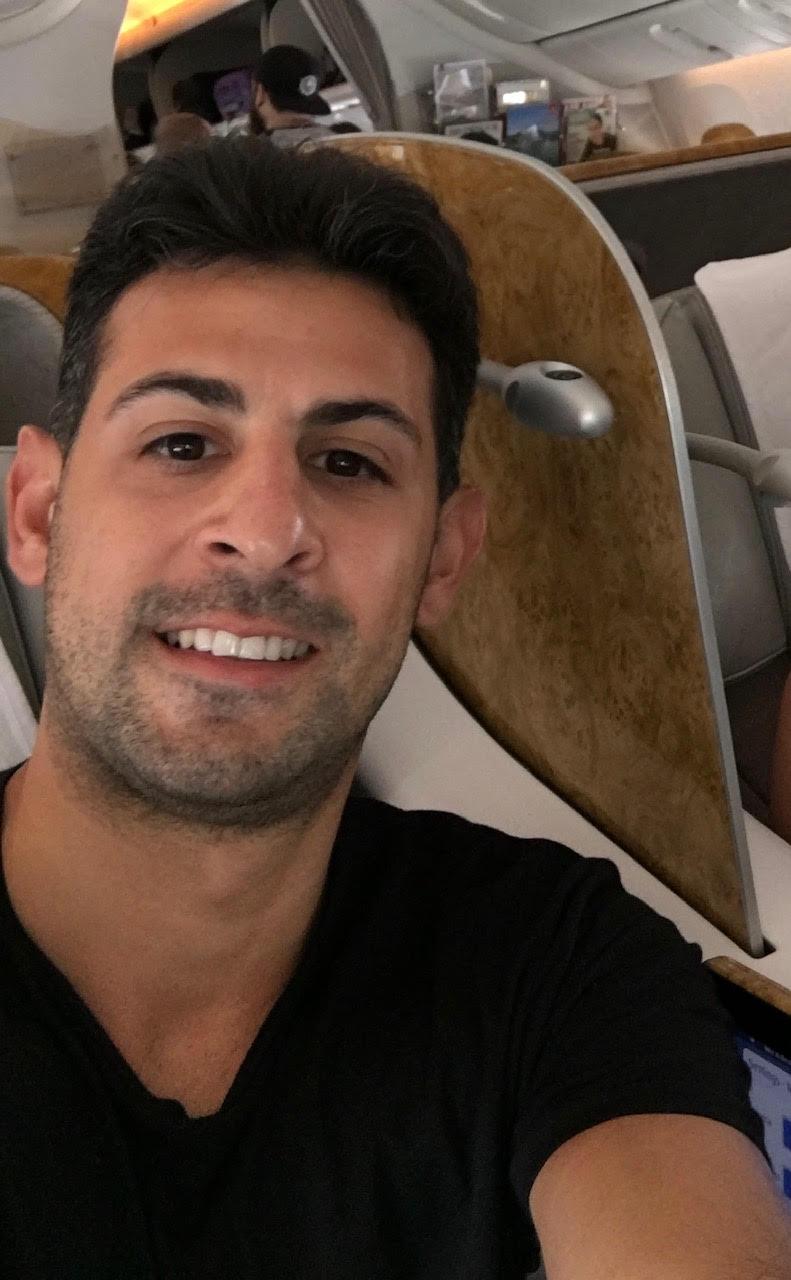 He explains that the business has allowed him to escape the rat race of the corporate business world.
"The pandemic has made me realise that working for another company is not as safe as I had originally thought," he begins.
""The pandemic has also made me realise the importance of being with family. In my previous role, I was constantly travelling and as I was unable to travel during the pandemic, it made me realise how much time I was missing with my son, which is why since then, I have been so keen to find something where I could either work close to home or from home.'
"I was living in Singapore then Dubai up until two years ago, where I was used to a work life that was both flexible and a 10 minute commute to work, which was very different to how I experienced work life in the UK prior to that," he added.
Afterwards, Carlo and his wife decided to set up Posey Yoga, a luxury yoga mat company that focuses on producing quality, environmentally friendly products.
Whilst Carlo confesses it started out as a 'side business' before the pandemic, the mat company is now his full time focus as a result of the lockdown.
"I was made redundant after five and half years just before Covid, as the real estate market in the Middle East was suffering," he starts. "The next three months I was working from home which gave me some extra time to work on the mats, which was when the business really took off. Three months later I was made redundant again, I couldn't bear going through the whole job hunting process again, especially when everyone else was being made redundant, so I took the plunge and decided to take on the business full time.'
"The pandemic has been tough for all of us but I managed to find something positive out of it. I wouldn't have taken the opportunity to start my own business if the pandemic didn't happen, which is something that I always wanted to do," he added.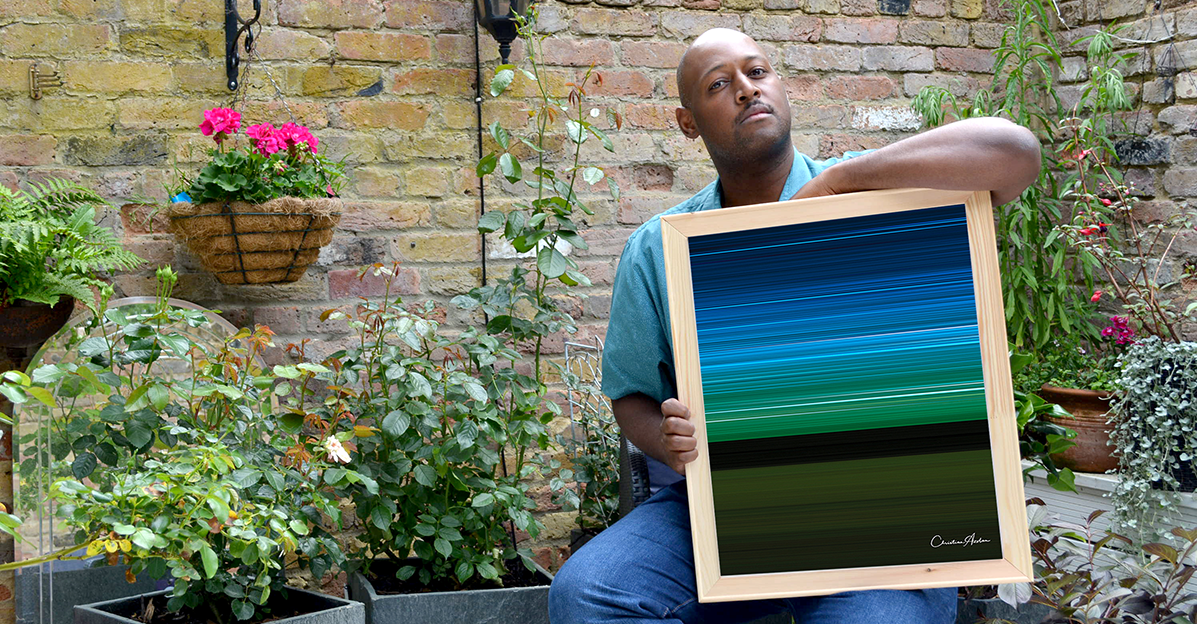 Another person who chanced on an alternative future is Christian Azolan, who after completing a degree in fashion design, entered the corporate world working for a number large global companies as a brand marketer and content specialist.
Following the end of a rental contract, and the need to visit his ill mother before the impending lockdown occurred, Christian made a decision not so dissimilar to Carlo's.
"I took the opportunity as my contract came to an end and I had to make plans to move back home and live with my mum, she was ill and I entered into lockdown with her and my fiancé," he begins.
"He was working at Just Eat HQ so was not on furlough, so his job was safe and I knew I could depend on him fully. No ifs, butts or judgment, he had my back one-hundred percent no matter what I decided to do.'
"I made the drastic lifestyle choice and it was a combination of circumstance and timing and I just knew I wanted to be doing something that would make me happy for years to come. I decided to open up my own limited edition illustration business," he added.
After signing up for over 10 online courses, webinars, and training events, taking advantage of many discounts available during lockdown such as the one offered by companies like Skillshare, Christian spoke to his fiancé about prices and they worked out margins, mark-up, and profit. It didn't take long, however, for his new skill to flourish alongside his new business.
"I started spreading the word to my friends and family and eventually when my shop went live, I started getting traffic from people buying my art from all around the world," he says enthusiastically.
"I've had collectors buying from France, Germany, South Africa, Spain, Denmark, Australis, and the USA. I started to approach online retailers that I knew I wanted to work with like Wayfair iamfy; both have signed me up to work with them and to create wall art collections for them which is so exciting as I have only been going since March."
Christian's story is slightly different to that of Dan Jowett, a graphic designer based in Leeds who was already in the creative industries prior to the pandemic.
After he too was furloughed from his job at a design agency, where he amassed some of his sixteen years' worth of experience, Dan founded Pixel Lab a fully registered design agency despite admitting to only starting 'for fun.'
"To keep my mind active, I started created designs for t-shirts, uploading them to third party sites like teespring and Redbubble," he begins. "I mostly did this for fun, but the t-shirts started selling across the globe which was an incredible feeling. I was made redundant in July and with my newfound love of creating my own designs and income from it, I decided to expand my offering into a full-service design business.
"I started by registering my limited company, Pixel Lab on Companies House, built my own website and social media graphics and reached out to local connections to let them know what I was doing and so far, so good.'
"I'm definitely much happier as a result of the change, it's something I've always wanted to do. Working for myself is quite a liberating feeling and, even though it's scary, I would highly recommend it," he added.
Whilst Dan is happy, he did throw caution to the wind; undertaking quite a considerable change in being his own boss for the first time. He admits this doesn't come without it's pitfalls, but it's how you adjust to the new way of working that counts.
"The negative impact is not knowing where my next project is going to come from due to the current climate, however that pushes me forward to come up with different ways to look for new business. Being out of my comfort zone is a good thing, it helps me be more creative."