Between the more bend for your buck iPhone 6 and  the debacle over U2's new album being forced upon iTunes users, software giants Apple have been caught in the eye of a media storm recently.
Not to mention the withdrawal of their latest update iOS8 just hours after its release because of complaints it was blocking customers' calls and texts and causing apps to crash.
The list goes on and, of course, there have always been and will always be issues with new technology.
The latest iPhone fiasco comes after widespread reports of the lightweight aluminium frame of Apple's newest smartphone, priced at £539-£699, bending in people's pockets.
Some have drawn a comparison between Apple's wonky iPhone 6 and the Samsung Galaxy round, which is meant to be curved – in March Apple sued Samsung for $2billion for 'systematically' copying features of their newst devices.
But could the increased severity of these current problems be linked to the death of pioneering co-founder and CEO Steve Jobs on October 5 2011?
Have Apple gone downhill without their iconic leader? MM took the streets of Manchester to find out your opinions on the technology titans.
Do you think the quality of Apple products have dropped since the death of Steve Jobs three years ago?
Chorlton-based Emily Hayter, 24, who works at Manchester town hall, thinks so and believes their recent products are not up to scratch.
She said: "The iPhone 6 looks pretty shoddy in terms of the actual physicality of the product, and I don't think their new watch will catch on.
"I only buy second-hand Apple products, never the newest version of things as they're too expensive."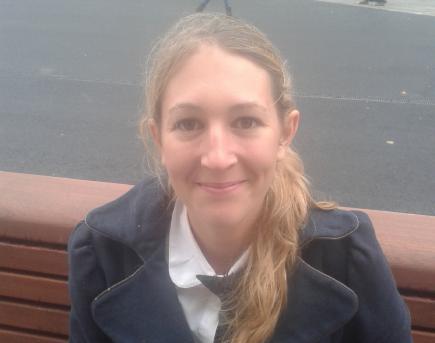 PRETTY SHODDY: Emily Hayter thinks new Apple products are not up to scratch
Tony Russell, 28, who lives in Crumpsall, agrees you definitely do not get what you pay for with the company's products.
"I've always found they're very expensive for what you get," he said. "The products don't seem much better than cheaper equivalents on the market, particularly for smart phones.
"For that reason I wouldn't really want to own anything of theirs."
However, as is often the case in the Apple debate, those who support them do so avidly. Firmly in the Apple camp is 29-year-old David Smith from Didsbury.
He said: "I think Apple's overall quality is superior to anyone else, but I've had them for ages so it's hard to change.
"They could perhaps catch up with a few of the little details, as maybe they are slightly behind Samsung in some aspects.
"However, I don't think there's been any real fall in quality since Steve Jobs died."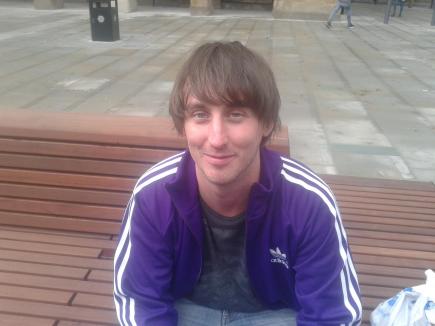 SUPERIOR SOFTWARE: David Smith still believes in the quality of Apple devices
Jane Duncan, 43, from Stockport, was once an Apple user but has recently stopped buying their products because she thinks they now focus on style over substance.
"I think their quality is definitely declining," she stated. "I used to own several Apple products that worked fantastically but I stopped buying them a couple of years ago after I kept having problems.
"They concentrate far more on style over substance now. I don't know why they stopped making the iPod Classic, that's the one that seemed to me to work best!"
Piotr Wolski, a 28-year-old completely agreed. He said: "They are worried far more about design than practicality, and I think their products are losing value because of this.
"I think their products are overpriced. I would never pay £200 extra for a phone just because it looks nice."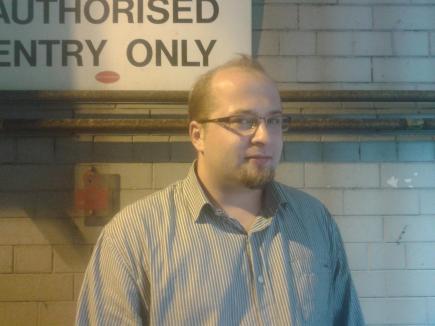 ALL ABOUT LOOKS: Piotr Wolski thinks Apple favour style over substance
MM spoke to a few other people who used to buy software giant's goods but have lost faith in their quality lately.
Noel Cluit and Christian Bell both explained the problems they have had with Apple technology they owned in the past.
Mr Cluit, a 30-year-old art technician from Whalley Range, said: "I think they have been generally losing the quality of their products since Steve Jobs died.
"They're having too many problems. Within six weeks I had three different phones of theirs as they kept breaking.
"Their computers are great but I don't think their phones are too good, Samsung and HTC will probably overtake them."
Mr Bell, 19, a student at Manchester Metropolitan University is also frustrated.
"I've had a few iPhones which have all broken," he said. "I don't think Apple's products have really moved on much, they're asking for £600 for a product which has barely changed from the last one."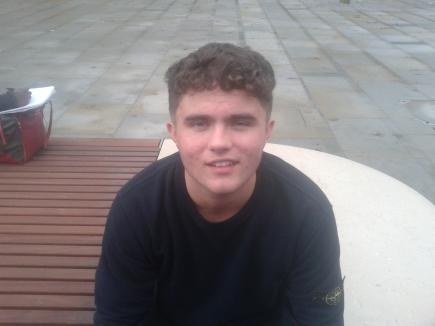 DAMAGED GOODS: Every iPhone Christian Bell has owned has broken
However, Warrington investigation officer Laura Isherwood, 55, disagrees.
She said: "I own a few Apple products which I think are very good, and I think they offer good customer service. I don't think there has really been any drop in quality."
Others took a much more fundamental stance against Apple, their ethos, 'corporate greed' and their 'attempt to control the corporate market'.
Saftey Manager Jason Gould, 41, from north Manchester dislikes the lack of flexibility Apple offer their customers.
"I don't like their ethos," he explained. "They restrict their software to their own products which looks a bit corporately greedy.
"I think the Android system where you can have different phones but share the same software is a lot better."
James Norman, 31, from Chorlton agrees that Apple's attempt to control the market is an issue.
"I never took to Apple as I never liked the idea of everything having to be done by them, such as iTunes. I want the flexibility in which products I buy.
"In the past their computers have been thought of as good for art and design, but I think they're dropping behind the times with their latest releases such as the iPhone 6."
Main image courtesy of Martin Hajek, via Flickr, with thanks