Murdered Middleton soldier Lee Rigby could have been saved if Facebook had handed over vital information to security services, according to a shocking Government report released earlier this week.
The Intelligence and Security Committee (ISC), revealed that one of his killers publically posted that he planned to kill a soldier 'in the most graphic and emotive manner' a few months before the brutal murder took place in Woolwich last year.
The social network giant came under fire as many began to question if the company could have done more to prevent the premeditated attack from happening.
MM took to the streets to find out what Manchester thought of the controversy and ask:
Should social media giants be responsible for reporting dangerous conversations hosted on their sites?
Erin Shanahan, a 19-year-old student from London, said: "Suspicious things should be reported, people think they are protected by some kind of mask online but that shouldn't be the case."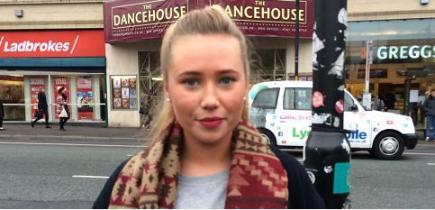 YES: 19-year-old Erin Shanahan thinks any suspicious activity should be reported
Robert Zimmerman from Salford felt very strongly about the issue and admitted that he felt it was not the responsibility of social media giants to police these sorts of issues.
"It isn't their job. There may be a duty of care, but the police should be able to go after these people," said the 34-year-old who works for the civil service.
"There is so much drivel on Facebook it is just unreasonable to expect them to take this huge responsibility."
Laura Taylor, an 18-year-old trainee paramedic from London, said: "There should be someone warning people about dangers on social media, we don't want this sort of thing happening again."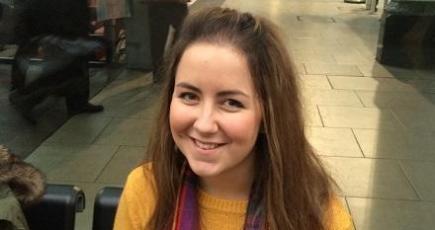 MORE WARNINGS NEEDED: 18-year-old Laura Taylor says we need to take action to stop this happening again
Camilla Lewis, 38, from Trafford, was unsure of her decision for a while but she in the end confidently said that social media companies have a duty to report dangerous situations.
"It's up to the police to decide how they deal with these people but Facebook have a duty to report it in the first place," said the health visitor.
"I don't want Big Brother but I can't help but think they have a responsibility."
Music student Mark Lean from the Isle of Man, 22, said: "MI5 should be in charge of dangerous issues like this, I'm fairly sure they see it anyway."
Andy Stevenson, 21, also a music student from Hulme, strongly disagreed and said: "I'd rather something like that not happen than a few people be able to access my files.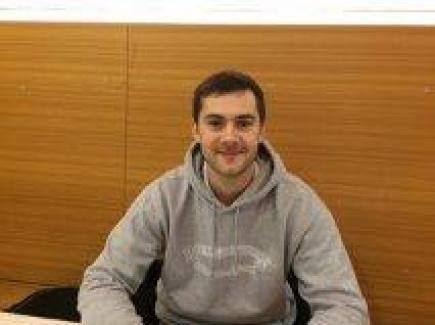 NO: Andy Stevenson says he wouldn't want his own online conversations to be accessed 
"As long as it's done in a professional manner then I'd rather something like a murder be prevented."
Nigel Rodgers, 28, a retired footballer from Altrincham says companies like Facebook should be responsible for keeping an eye on dangerous posts.
He said: "They should let them know, you can never be too careful. I do think they should have a good think about how they go about their policies on this subject after what has come out."
Student Sean Henry, 22, from Glasgow, disagreed with Nigel though and felt that social media is so full of content that it would take forever to track down individual cases
He explained: "People say things that are not always true, sometimes there are fake accounts and the amount of stuff that is on these sites it would just take forever to sort out."
Research administrator Jo Garrick, from Leeds, 35, said: "I think if something had been said in that domain they have a duty to make people aware of it. If it can prevent a murder then that's very important.
"I can understand that Facebook are not fully responsible as people should say themselves if they see dangerous content but they have the power to stop this and so they should."
MMU student from Bristol Phil Martin, 21, said: "It's a matter of freewill. I'm very on the fence because people shouldn't be watched in that way. Then again I can understand that something that serious should perhaps be filtered in some way." 
Main image courtesy of Franco Bouly, with thanks.