Benedict Cumberbatch, star of the hit BBC show Sherlock along with films such as Tinker, Taylor, Soldier, Spy and The Imitation Game, has caused a stir after using the phrase 'coloured' during a recent TV interview.
Speaking on the Tavis Smiley talk-show, the rising star used the antiquated term to refer to Black and Ethnic Minority actors who find it easier to get work in the USA than in the UK.
The 38-year-old actor said: "I think as far as coloured actors go, it gets really different in the UK, and a lot of my friends have had more opportunities here [in America] than in the UK, and that's something that needs to change."
He has since come out and apologised for his terminology after viewers and reporters slammed his chosen vocabulary.
"I'm devastated to have caused offence by using this outmoded terminology. I offer my sincere apologies. I make no excuse for my being an idiot and know the damage is done," the actor said in a short statement released yesterday.
As a result, MM took to the streets of Manchester to gauge your opinion:
Does using the term 'coloured' make you a racist?
Jack Kingston, from Huddersfield, who is studying Business Management at Manchester Metropolitan University, believes that Cumberbatch wasn't meaning to be racist.
"I think he was just trying to find a term to describe a large amount of people – whether they are black or Asian or any other ethnicity – and it was a slip of the tongue," the 20-year-old said, who also claimed that the media are responsible for exaggerating a minor issue.
"I think that the media felt the need to make a large story out of it and to me it's a lot about nothing – especially given the issues surrounding the Greek economy that has been so prominent this week."
Hannah Roundtree, a 22-year-old waitress from Manchester city centre, said: "It's an old fashioned thing to say but I don't think he meant anything by it.
"It was the right thing to do to apologise but I think the media hype made it bigger than it needed to be."
And Ellie Mae and Izzie Young, two 17-year-old college students from Leeds on a shopping trip to Manchester, both agree.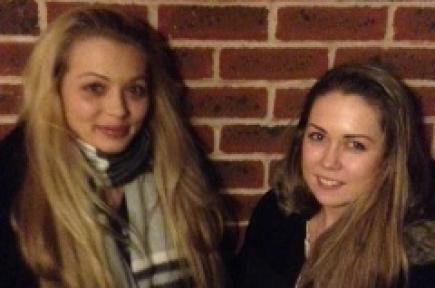 SHOULD HAVE KNOWN BETTER: Students Ellie and Izzy said the actor should not have used the term
"I think he was stupid to use it but I don't think he was being racist when he said it," Ellie said.
"People always seem to jump on board with things like this – even though he probably didn't mean to say it at all the way it came out," added Izzie.
"If he's apologised for it then I think it shouldn't be a problem, but at the same time he should know not to say things like that, especially with a sensitive subject."
Ben Chamberlain, an 18-year-old student who lives in Fallowfields, told MM that it was 'political correctness', and that it was obvious that Cumberbatch wasn't showing any racial malice.
"It's like you can't say anything anymore without being called racist, or sexist or prejudiced," Ben said.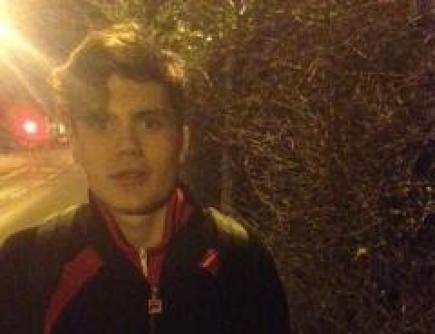 NO MALICE: Ben Chamberlain said it was obvious the actor did not intend to cause offence
"I've heard it used before, around people from ethnic minority backgrounds as well, and never in a malicious or racist way – I think it's just a phrase that a lot of people have grown up with.
"He's apologised, so for me I think that should be enough. He was probably stupid to use that word but then again if he'd have said 'black' people might've picked up on it and being offended."
On the other hand, Michael Taylor, a contractor from Chorlton, told MM that Cumberbatch's use of the word could indicate that the actor uses the term on a more regular basis.
"Even if he wasn't meaning to be racist it suggests he was being," Michael, 41, said.
"It looks like, the way that he said it anyway, that he just wasn't thinking and that was the first word that popped into his head, so maybe it's a term he uses all the time.
"Either way, he was stupid to say it, and I think that it was right for the media to question it and put the pressure on, because it really does suggest some worrying undertones to his character if he uses words like that."
Though 'coloureds' is a description that was once seen as acceptable, the majority of the British public believe that it is a phrase that should remain well and truly in the past, as Tom Smith, 23, points out.
"It's a term of 50 years ago isn't it," said the student, who lives in the city.
"I've read what happened and in the context I doubt he was meaning to be racist at all, but at the same time he chose a stupid word to use.
"As a role model, especially someone who's come through so strong as an actor in recent years, well he should have known better."
Dave Lowe, a 29-year-old from St Helens who works for Autotrader, agreed, and claimed that the media was not to blame, insisting that Cumberbatch showed a lack of common sense.
"It was definitely the wrong type of language but I can't imagine that he would explicitly mean to be racist.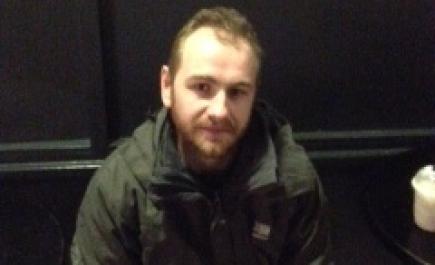 NOT ACCEPTABLE: Dave Lowe said the actor should not have used the term even if he didn't mean anything by it
"He's a high-profile role model, so of course the media are going to come down harder on it.
"But that's no shock and it's happened to too many people for him not to have known. He should have been switched on to it!
"I've grown up in around 'old school' people, but that type of language isn't acceptable anymore, even if he didn't mean anything by it."
However, John Hoare, a 25-year-old from Nottingham who was in Manchester visiting friends, disagreed, stating that the media were responsible for adding extra pressure to the situation.
"I think that there's no way he meant to be racist," he told MM.
"I think he was right to apologise and explain himself, but at the same tine I think it was also down to the media stirring the situation – but that's to be expected."
Abbie Grimshaw, a 20-year-old data builder from Haywood, thought that, while Cumberbatch wasn't making a deliberate racial slur, that he has only apologised because the statement was racist.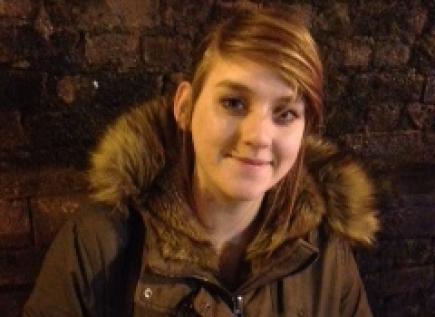 NOT DELIBERATE: Abbie Grimshaw said the actor was 'stupid' for using the term but said the situation had been made worse by the media
"I think it's been made worse by the media attention, but obviously it's wrong," Abbie told MM.
"But he obviously knew what he'd said was stupid and racist, or he wouldn't have felt the need to apologise."
Wafa Abanlu, an 18-year-old student who lives in the city centre, also said similar, believing that it was a 'slip of the tongue' by the 38-year-old actor.
"It's right that he apologised because obviously it has offended people, but I think it was made bigger from the magazines and newspapers and TV shows picking up on it.
"But that's there job, and he [Cumberbatch] shouldn't use that word – because a lot of people do find it offensive."
Main image courtesy of Warner Bros. Pictures, via youtube, with thanks.