Last week, we brought you the first of our three part interview with Naomi Jacobs, whose memoir telling the tale of her amnesia was published by Macmillan. This week, she tells us more about the impending film version of her story.
The mugs of coffee and herbal tea stand half full as Costa begins to empty.
But Naomi Jacobs, 40, carries on sipping as she talks about the plans for the film which will be based on her life.
When she was 32, Naomi woke up without 17 years of her memory due to a rare type of amnesia which lasted for eight weeks.
In the mean time she used the diaries that she had written since the age of 10 to help piece her memory back together.
Naomi recorded the experience in a memoir, Forgotten Girl, which was published through Macmillan in April 2015 and is now being transformed to film by Steve Coogan's production company Baby Cow Productions.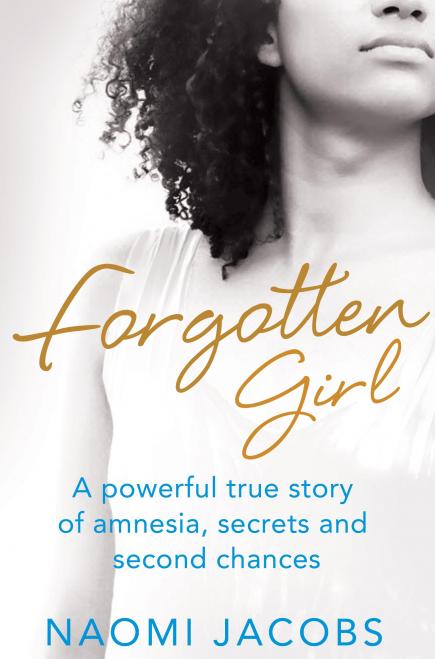 FORGOTTEN GIRL: Naomi's memoir has been selling well
 "That's what we're waiting for now, the film," says Naomi.
"Sales have been good for the book – it's not classed as a best seller but it's done really well for a debut book.
"But obviously a film takes it to the next level."
Details of the contract with Baby Cow Productions were only set in stone this month – much to Naomi's delight.
She says: "I think they are the right people to do the film. Baby Cow have produced some great television and film and I think they would get the right balance between the seriousness with the comedy in it as well.
"The book is serious, it is dark in some places, but there are laugh out loud moments in it.
"It's funny because, to me, there is a funny side to losing 17 years of your memory and waking up and being a teenager again.
"And I put that humour, my humour, into the book."
Naomi's memoir explores her experience of her memory loss which was caused by Dissociative Amnesia followed by a Dissociative Fugue state (where people temporarily lose their sense of personal identity) which is very rare and difficult to diagnose.
The amnesia can be triggered by stress and, when it happened in 2008, Naomi was worrying about her homeopathy business, was studying for exams in her psychology degree and she had recently split with her Parisian partner, Henri.
According to Naomi, if the film goes ahead it will make two firsts.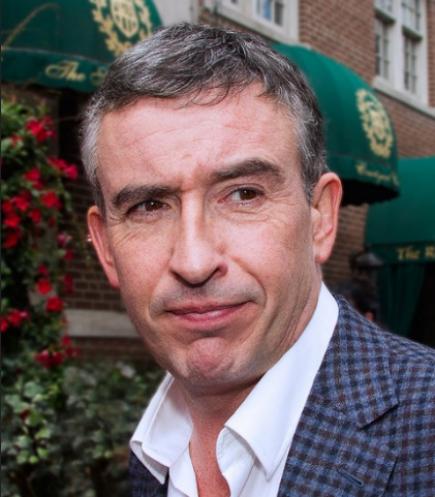 PERFECT FIT: Steve Coogan's Baby Cow Productions have taken the book © Gordon Correll
"Look at other films with similar a story line," she says.
"13 Going on 30, 17 Again, Big – they're all films geared towards children and teenagers.
"Whereas my protagonists are adults, the romantic comedy I wrote when I wrote the film script was an adult romantic comedy and it was geared towards adult women.
"A film based on my book has never been done before, not with that type of story line."
Naomi wrote Forgotten Girl to make sense of what was happening to her mind, to explore the decisions she made in her past and to move forward with her future by exploring what her 15 year-old self would say of the life today.
It took her six years to get her book deal, but the waiting finally led to this contract with Baby Cow Productions with her story currently in the process of being developed into film.
"It would be the first of its kind because there's never been a film with a predominantly black cast British made," Naomi says.
"There has American – 12 Years a Slave, The Butler, Straight Outta Compton – but even with those films you still have to have what they call a bankable white female or a bankable white male.
"So, with 12 Years a Slave they had Brad Pitt and Michael Fassbender. The Butler was just full of bankable white males and females. Even Straight Outta Compton had Paul Giamatti.
"They still want, even if it's an all black cast, they want the diversity of what they call the bankable white male or female, to draw the 'majority' of cinema goers to the seats."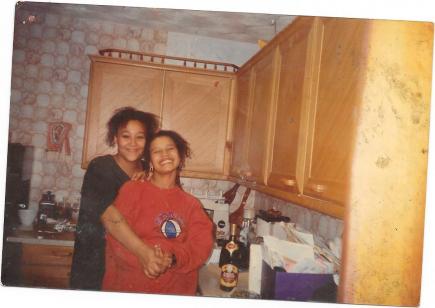 GOOD DANCER, GOOD DRINKER: Naomi's sister, Simone, wants Sophie Okonedo to play her in the film
Both of Naomi's granddads are African and both of her grandmas are Irish – a heritage that she is clearly proud of – and she says that keeping her race true to form in the film is important to her.
"Even just with that background there's so much comedy that comes with that," she says.
"My sister always makes the joke, 'I'm African Irish which means I'm a good dancer and I can drink you under the table'.
"So I told [Steve Coogan] this and he burst out laughing and he just said 'that in the film alone – that is such a rich background to work with'.
"So with him saying that I realised 'oh, OK, you want to stay true to form and you want to cast someone who is black or mixed race because you want to include my African and Irish background'."
Few details for the film have yet to be agreed though the contract with Baby Cow Productions was signed this month, but Naomi says her sister, Simone, 39, has already picked the ideal actress to play her character.
She says: "She loves Sophie Okonedo so she's [Simone's] like 'she has to play me'.
"But they might have a bit of creative licence with the ages.
"But there isn't that many black or mixed-race British actors to choose from really. There's only a handful – like Sophie, there's Thandie Newton, Gugu Mbatha-Raw, Naomie Harris."
Naomi points to the controversy caused over the Oscars award ceremonies in the last couple of years which has revealed some of this 'inequality' within film.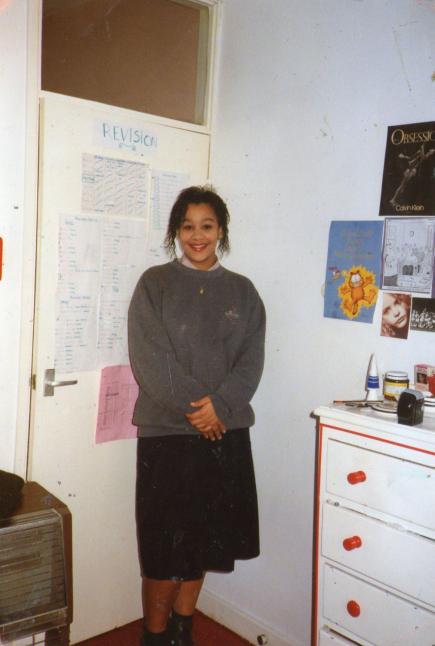 AMNESIA: Naomi believed she was 17 again while suffering from amnesia
She says: "Without getting into the politics of it, there's this whole protest movement in the black community about the misrepresentation of people of colour and the racial inequality in the film industry.
"It shouldn't be that way in 2016 – we should be a lot further along than that.
"But unfortunately the industry is still predominantly white male dominated, so it's not just people of colour, it's also women as well, there is a stark gender inequality in the British film industry."
"The one thing my dad always said to us when we were little was 'in this life you'll have two things going against you – one you're black, and two you're a woman, so you have to work twice as hard'.
"I took that and ran with it and I try to work twice as hard as everyone around me."
The work has clearly paid off and, when talking about the film, Naomi's beaming smile and excited chatter makes it obvious that she's thrilled at the thought of seeing her work on the big screen.
"I'm so excited about this next leg of my journey now," she says.
"In October I did a talk at the Women's Institute in Stockport and one of the women said 'how do you think you will feel when you see you're sat looking at the big screen and someone is playing you?'
"I just couldn't answer the question. It's not an everyday experience.
"I can try to imagine how I'm going to feel, but even then I still don't know."
In terms of her involvement in the film's production, Naomi says she wouldn't be averse to a Stephenie Meyer style cameo.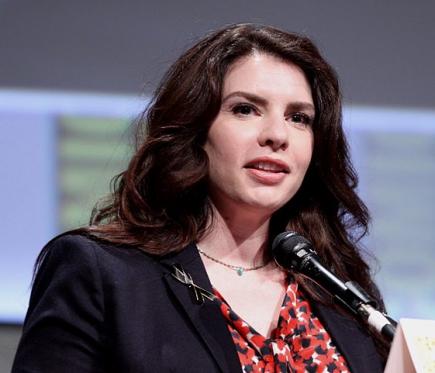 STEPHENIE MEYER: Could Naomi be set for a cameo in her film? © Gage Skidmore
"I wouldn't say no, but it's not top of the list at the moment," she laughs.
"I think I'll be as involved as they need me to be because ultimately I want it to be a brilliant film."
Alongside the film and working on her first fiction book though, Naomi has other long term plans to help those who have been through similar experiences to her.
"You know when you do your vision board, when I first started writing it was to actually own my own mental health charity and set up a residential place where women – especially women who wouldn't be able to afford to go and stay in a nice country manor with a pool – could go," she says.
"Where we'd take care of their children and give them the necessary therapies they needed. Even therapy through art, even massages.
"Just where they'd be able to de-stress and recuperate or just take a bit of time out from what's going on."
Naomi says that this goal comes from her experiences before she had the amnesia.
"I'd had a nervous breakdown the year before, I'd ended up homeless in a hostel, bankrupt, I had a really bad cocaine habit," she says.
"I think we just want to be validated."
Only the final drags of tea remain in her mug as Costa begins to empty.
"We just want someone to sit and listen and say 'I hear you. I might not understand what you are going through but I hear you and you matter'." 
Read MM next Sunday for the final installment in Naomi's amazing tale.