A campaign launched to fund a new book that teaches children about Islam and The 99 Names of Allah has reached its target, but the author has no intention of stopping now.
Manchester-based writer and illustrator Daniel Dyer converted to Islam around 10 years ago and he hopes the book will be a creative way to introduce children to Allah in all of his.
Daniel has so far written about and illustrated 76 of the names. He hopes to finish and get the book published before the end of the year.
"The 99 Names can be thought of as different qualities of Allah," he explained to MM.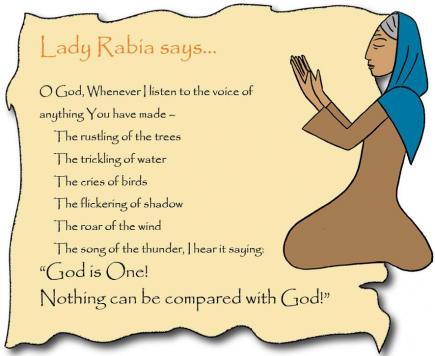 99 NAMES: Dan has so far completed 76 for his book
"We use them when we want to describe Allah or when we want to describe certain qualities in people.
"Everything in the world can be a manifestation of these names and by extension, a manifestation of God.
"Muslims also believe that each person is connected to a particular name. I particularly like the representation of Allah the compassionate.
"This description of God is at the start of nearly every chapter in the Quran."
The funding campaign on fundraising website Indiegogo has already exceeded the £30,000 target.
The book has also received interest from people interested in publishing an American edition as well as translations in Arabic, Turkish and Dutch.
A lot of the influence for the book, and for his life more generally, comes from teachings of Muslim poet Rumi. But as Daniel explained, his path to Islam wasn't the most traditional.
He said: "I found Islam around ten years ago but I was introduced to it by a Jewish Buddhist by the name of Leonard Cohen.
"Cohen was a hero of mine and his music was influenced by Rumi and I was in turn influenced by him.
"To help get the book printed we have set up our own publishing company – Chickpea Press.
"Rumi also influenced the name of the publishing company.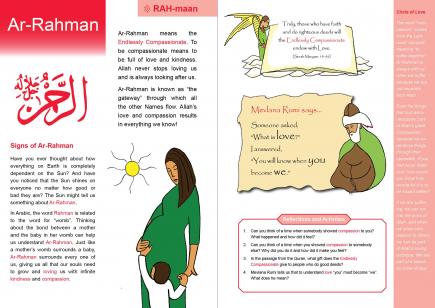 COMPASSIONATE: Ar-Rahman is Dan's favourite of Allah's names
"In one of his poems he talks about a chickpea having to go through the pain of being cooked in order for it to taste nice.
"I thought that was a good metaphor for personal development and a good name for a company trying to teach children.
"The 99 Names of Allah book also draws a lot of influence from female Muslim teachers like Radia, because I believe we are living in a time when we really need to address the imbalances between genders.
"All the money raised will go towards publishing and marketing the book so we can spread it to as many people as possible."
The team behind Chickpea Press also run interfaith workshops designed to help build bridges across faith communities.
Daniel will be running a workshop at Bradford Literacy Festival in May where he will exhibit his book and try to further peoples understanding of and appreciation for faith.
To find out more, or to pre-order the book, click here.
Image courtesy of Daniel Dyer, with thanks