"There's no point in reflection," Dame Janet Suzman explains with a wry smile of healthy experience on her face.
It's quite a thing to say, especially for someone with so much to reflect on.
At 78-years-old, the South African-born English actress has played virtually every notable part in the classical canon, won countless awards across theatre, TV and film, received an Oscar nomination and a damehood, and is now set to star in HOME's landmark summer revival of Martin Sherman's 1999 play Rose.
"There's no point in looking back on the past," she repeats. "That was in another country, and besides the wench is dead," she jokingly quotes, self-effacingly dismissing her own incredible theatrical career.
But Rose is very much a play about the past, about reflection. Written on the cusp of a new millennium, looking back on one of the more barbaric centuries of human history.
It tells the extraordinary biography of an Eastern European woman who is exposed to the fascism of the Nazis, survives the holocaust, becomes a refugee and eventually settles in America – a monologue and epitaph for the 20th century.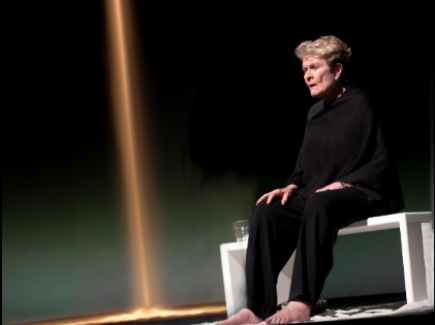 JANE: The play will run at HOME until June 10
But director Richard Beecham explains that now, in 2017, the play couldn't be more timely, still ready to affect audiences as much as it did with the National Theatre almost 20 years ago.
"When I picked up the play, in the 21st century, it still felt so incredibly resonant for a number of reasons. Principally because we are now living through this enormous refugee crisis in Europe and looking at the way we talk about refugees and think about them.
"As a media and a government we talk about refugees as other people and not as us, which I find very troubling. But Martin invests the refugee, Rose, with that humanity so they become 'us' and not 'them'.
"We meet Rose who is a particular individual with a particular story to tell and she becomes, not a statistic or a faceless other, but instead rather like anybody's granny – an 80-year-old kooky lady sitting in a Miami apartment, but she could be anywhere else."
For both Beecham and Suzman, the production speaks directly to modern Europe, a fresh lens through which to view the horror and tragedy of the refugee crisis.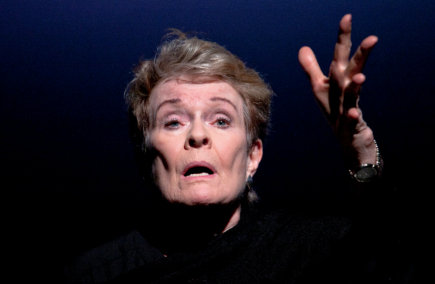 CELEBRATED: The actress has won countless awards across theatre, TV and film
Written by Sherman almost as a companion piece to his seminal work Bent – which is about two gay men in Auschwitz – Rose considers the same thoughts, actions and reactions of people placed in impossible, unfathomable situations.
"I think a lot of us secretly wonder how brave we would be in an extreme situation," Suzman admits.
"But the truth is you don't know the answer until it happens – if the boat's going down, what do you do?
"Refugees have to face those unspeakably self-revealing moments all the time. I think about that whenever I see on the news another frail light on a tiny little craft sailing over to Lampedusa or Sicily or Greece. Every single one of those people have had to make choices and leave people behind and choose what to bring with them and enter into a life they will know nothing about."
The story's weight is added to by the fact that she ends up finding her freedom in America, a nation which, Beecham reminds us, is increasingly turning its back on the plight of refugees under Trump's presidency.
And yet for Rose and, indeed, Suzman, there is something marvellous about this state of 'otherness', of being removed from society's archetypes and expectations – an outsider.
"What is amazing about Martin Sherman's play is how rounded an outsider Rose is. She's a Jewish woman but she's pleasingly agnostic, she's a bit of a rule-breaker.
"She doesn't find herself anywhere where she fits and I think that's maybe why it makes it a story of the 21st century as well – who belongs where?
"The thing about great plays is that the characters that carry them are always a bit out of the ordinary. Of course Mr Shakespeare knew that – his characters were weirdos! You don't meet them, they live 'somewhere else', and so does Rose. She's an original and I think that's why we go to the theatre.
"Great drama gives us other dimensions, it takes us to other more vivid, more extreme, more dangerous, more 'unlike-ourselves' lives; their perceptions and understandings of the world resonate with us but it isn't us, because we haven't lived it."
But for a female actor in her late 70s, there comes a point when great parts in theatre begin to dry up, and for both director and actor this was another reason for the attraction of Rose –  a chance to showcase a magnificent older female actor in an immensely demanding role.
"All the chaps still have the great parts," Beecham explains. "But this is a great opportunity to get one of our great, great actors, Janet, back onto the stage in a towering – and I mean towering – role."
PLOT: The drama focuses on a woman who is exposed to the fascism of the Nazis
And Suzman shares this frustration with the lack of opportunities for actors of her age.
"I quite understand Glenda [Jackson] saying, 'bugger it! I'm going to play King Lear!' Our hunger for something we can get our teeth into is so great. It's pathetic really."
Both agree that Rose is among the most challenging roles in theatre for an older female woman – two hours alone on stage, frankly telling the story of a life and the history of a century – no role leaves the actor so exposed to their audience.
And yet for an actor of such formidable experience, charisma and insight, Rose is a role to be relished and enjoyed.
If one were to be so bold, you may even say that one day Dame Janet Suzman may 'reflect' on Rose as one of her greatest theatrical accomplishments. 
*Rose runs at HOME, Manchester May 31 – June 10. Tickets can be bought at HERE.