Ghosts, ghouls and packs of teenagers are set to terrorise Mancunians this Halloween.
The spooky holiday was once the imaginative playground of fake blood, vampire teeth, aged bed sheets, and every child's favourite, trick-or-treating. 
However, hooded louts and corner-bound chavs have rotted away the reputation of Britain's youth, their well-published actions tarring an entire generation.
MM hit the streets to see what the people of Manchester thought about the age old tradition of trick-or-treating:
Should Britain's teenagers be trick or treating this Halloween?
Chris Weir, a 56-year-old sales engineer from Bury, was against the tradition-he believed most teens were frightening enough without a mask.
"I know for some people a group of teenagers knocking on your door can be quite scary," he said.
"It's for little kids and their sweets and anyone older doesn't really have a place.
"I wouldn't like a bunch of teens at my front door; some ugly kids are scary looking enough without a mask."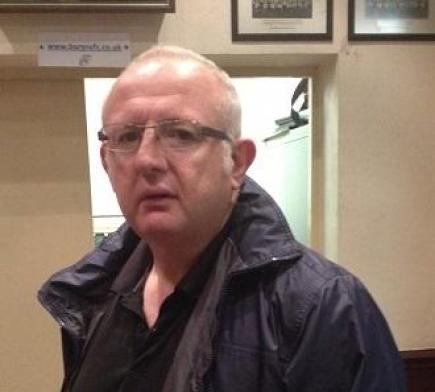 HALLOWEEN HORRORS: Chris thought teens are scary enough as it is
However, Alex Overton, a Didsbury based mechanical engineer, thought a good scare would inject a little life into people.
"The youth get a bad rap. I get that some people, probably old people, get scared easily around teenagers. But a little scare is a good thing right?" said the 55-year-old.
"It'll get them going, make them feel alive, besides they know when it is so they should be expecting it."
Laura Wild, a 21-year-old Littleborough bartender, was dead set against trick-or-treating.
"When I was young I wasn't even allowed to go trick or treating," she said. "My mum and dad said it was a form of begging, and I should not lower myself.  
"It takes help away from people who are in need. I don't think anyone should do it, never mind teenagers."
Yet Maria Kirkland, 44, a community support officer from Rochdale, was happy for teens to have fun so long as they showed some restraint.
Ms Kirkland said: "Why not let teens trick-or-treat if they behave; it's the tricks that tend to get out of hand.
"If they stayed calm and left people alone after knocking on then it'd be fine, but when they start tipping bins, that's out of order."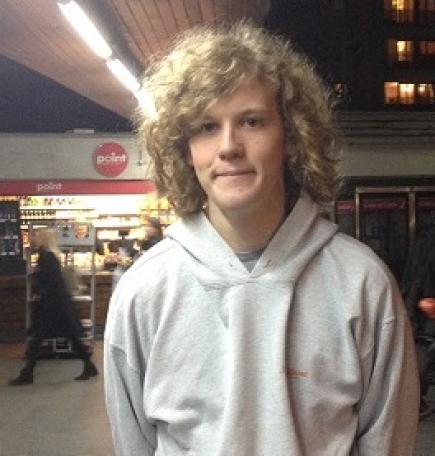 BITTERSWEET: Aaron thinks teens should buy their own sweets
Aaron Leadley, 20, a music student at Brighton Institute in Manchester, was not impressed.
"If you're 16 I guess you can do whatever the hell you want," he said. "I get that there's not much to do but it's still kind of sad."
"Really you should just get your own bastard sweets."
Callum Jackson, an 18-year-old bricklaying student, believed teenagers would be better served playing rugby than trick-or-treating.
The Bury College student said: "No way, it's just for kids, you get sweets for Christ's sake. Boys at my age should be spending their time eating meat pies and playing rugby.
"Years ago I was carolling at Christmas, which is sort of similar. I stopped when I got a bit big and started scaring people when banging on the door."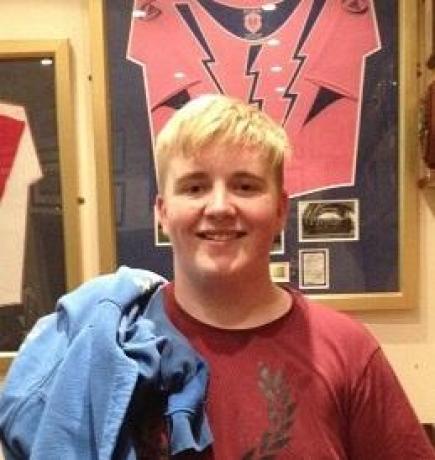 SWAP SWEETS FOR PIES: Callum wants teens to eat pies and play rugby, not trick or treat
Olivia Man, a dance student at Pendleton College, agreed that there were better alternatives for Manchester's teenage population.
"There are always better things to do," said the 18-year-old. "I'm going out to a party with mates.
"I did go trick or treating last year with my little cousin but it was so boring; why would anyone choose to do it?"
Meanwhile, Danielle Landrun, a 23-year-old architectural assistant from Runcorn, thought people had the right to be wary of teenagers.
"No it's for kids! If you were old I bet you'd be so scared if some teenagers showed up at your door," she said.
"My grandparents never open the door to anyone, Halloween or not. I think it's smart, it's a dangerous world."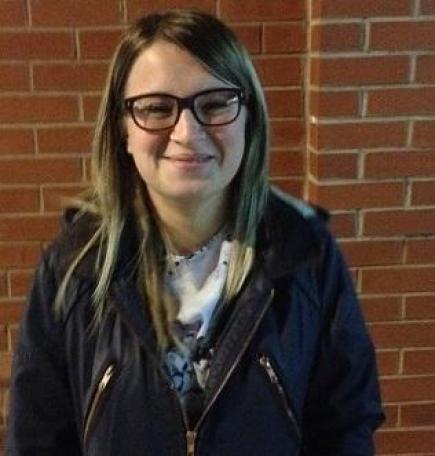 GROW UP: Danielle said trick-or-treating is just for kids
Julie Phillipson, 44 from Prestwich, shared Danielle's distrust of teens.
"It's a bit old for some people, I think if you're a teenager and you want to go trick or treating it's time to grow up," said the nurse.
"I know everyone is bad on teens, but a lot of people are scared of them especially if there's a group of them and you're old or disabled."
Even so Seb Couzens, a barber from Rochdale, want teens to bring their best this Halloween, bad behaviour or not.
"Sure, what's the worst they can do?" said the 23-year-old. "If a bunch of 16-year-olds came knocking on my door I would prepare myself for a trick.
"But I'd bet it'd only go so far as a light egging or tee-peeing."
Image courtesy of Eyesplash, with thanks