With the festive season fast approaching, many are getting ready to celebrate with cocktail-heavy bottomless brunches and welcoming in the new year with champagne toasts.
However, according to Alcohol Change, the overall amount of alcohol consumed in the UK, the proportion of people who drink alcohol and the amount that drinkers report consuming have all fallen since 2005.
And figures show the trend is especially pronounced in younger drinkers.
The Mancunian sober scene is growing rapidly, with several alcohol free bars and events popping up this year to accommodate the new wave of partygoers in town.
Manchester-based Harry Jones told Mancunian Matters he started on his sobriety journey six months ago after being fed up of "feeling like sh*t and spending loads of money."
When looking for resources online and failing to find anything he could relate to, Harry set up his own podcast for sober and sober-curious people in October 2023
"I wanted to create something that others could find useful too," he said.
"I want to break down the stigma and show that not everyone who is sober has previously had addiction issues. I'm speaking to people from all walks of lives and backgrounds and it's fascinating.
"Personally, I got fed up with going to buy a birthday card in a shop and being surrounded by the 'Gin O'Clock' and 'Pop the Prosecco' messaging, as if drinking alcohol is the only option to celebrate these occasions.
"When people ask why I'm not drinking, it can feel like they're expecting some kind of traumatic reason but the truth is that I just don't want to. I can still have the best nights out and get invited to loads of events without consuming any alcohol."
When discussing 90s drinking culture on the podcast, the host said: "I've seen a shift in attitudes in the past five years or so … it's been coined 'sober curious'.
"It's this new generation of people who are in their early 20s who simply don't want to drink anymore."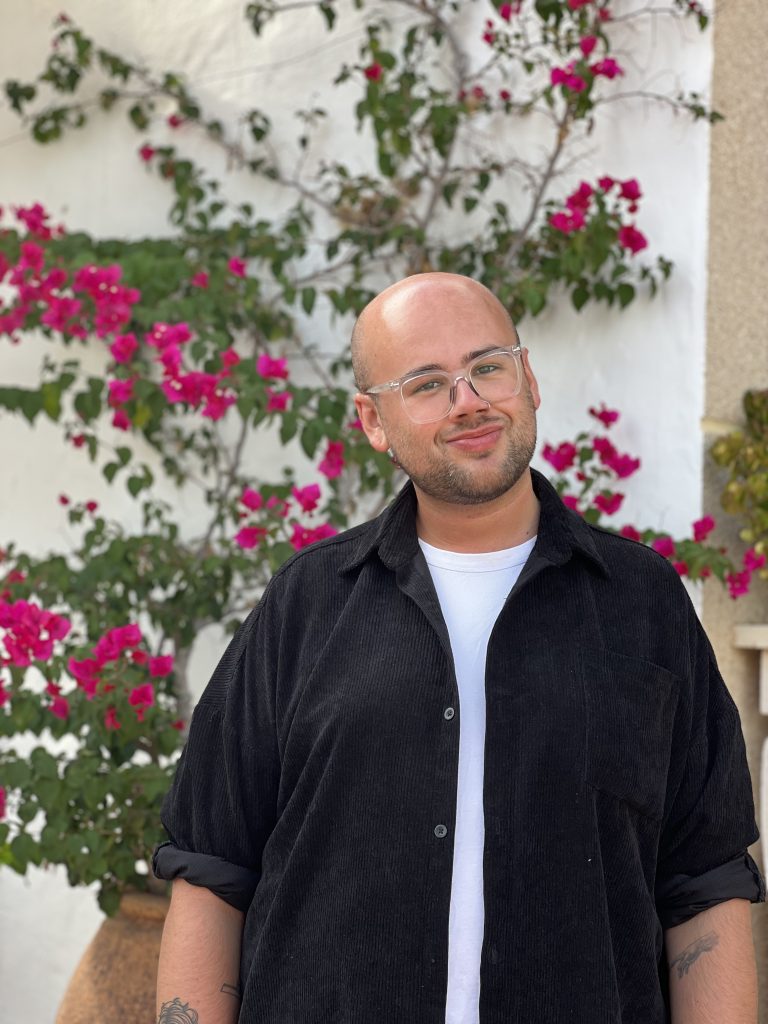 Young adults in particular have the highest rates of non-drinking in the UK, rising from 14 per cent in 2017 to 21 per cent in 2023, according to data from Drink Aware.
When the Manchester derby took place last Sunday (October 29), there were also two sold-out alcohol free events happening in the city.
One was a colourful sober rave hosted by Flamingo AF at Zombie Shack. The other was AF.ter Party sober social launch party, with guests travelling from across the UK to attend the event at Terrace, NQ.
Andy Blackman, AF.ter Party founder and 'The Sober Guys' podcaster, grew up in a culture where heavy drinking was normalised, with beers after work and a "party animal" lifestyle in university being standard behaviour for the Mancunian.
This then evolved to taking out wine subscriptions and regularly drinking "higher end" alcohol but the outcome remained the same.
His sleep was being frequently disturbed with the effects of alcohol also having an impact on Andy's mental health. He's now been sober since September 2022.
The senior mental health practitioner said: "In the past, I would do the odd time limited change such as Stoptober or Dry January, and then think "Cheers, job well done – back to the pub then!" after the 30 days were up. This time, I didn't set myself any kind of date or particular challenge.
"I took the pressure off myself and saw a positive impact. I had better relationships and felt healthier, both physically and mentally. I educated myself by reading books and listening to sober-focused podcasts. I'm so grateful for this new way of life and I don't need to attach a label to it.
"I simply prefer to see it as prioritising my wellbeing. I like having authentic sober conversations with friends on nights out and following through with the plans we make. I still enjoy a beer when the sun is shining – I just choose to drink an alcohol free one these days."
The accredited sobriety coach shared that he set up AF.ter Party because he wanted to challenge the stigma around alcohol free meaning "boring" and to celebrate the benefits.
He told Mancunian Matters: "The world is changing and the demand for these types of events is there. The current options for those looking at alcohol free groups tend to be limited to clinical settings, such as NHS or AA groups.
"Back in the day, the general census around alcohol was that you were either an alcoholic or you weren't. I wanted to create something more casual, a space for people to relax and meet like-minded friends."
He hopes to host more Manchester-based events in the near future after receiving positive feedback about how energetic and lively the launch event was, with some guests arriving alone and leaving as part of a wider meaningful community.
While these types of events aren't a wholly new concept, their popularity in Greater Manchester is rising, with DryWave hosting the UK's largest sober club night at Club Vision and Temple Conscious Clubbing by Manchester Yoga hosted at Victoria Warehouse.
After overwhelming success with their initial two week stint at Kampus, Manchester, Love From – an inclusive alcohol-free bar – announced via Instagram that they are now extending their stay, re-opening in January until March 2024 to meet the demand in the city.
Sober Gay Socials also provides opportunities for people within the LGBTQ+ community to socialise in Manchester without the use of alcohol and offers free counselling services.
The #sobermanchester hashtag has more than 76.9k views on TikTok, with the #sobercurious hashtag racking up 726.8m views, hinting that this is more than a passing trend.
Header image: Andy Blackman AF.ter Party founder. Image copyright: Ben Harrison Media.