Fans of lolita fashion in Manchester and around the world are celebrating International Lolita Day today – with many meeting up with their communities for the first time in person since before the pandemic began in 2020.
What is lolita fashion?
Lolita fashion, sometimes called elegant gothic lolita (EGL), is an alternative fashion subculture that originated in Harajuku, Japan in the 1980s.
The style is characterised by its distinct full-skirt silhouette, and draws on inspiration from the Victorian and Rococo periods.
Lolita is generally sorted into three main sub-styles: Gothic, Classic and Sweet.
Gothic lolita uses a dark colour palette and motifs associated with Gothic literature.
Classic lolita frequently features a muted colour palette, and A line skirt and floral motifs.
Sweet lolita, which is the most closely associated with Japan's 'kawaii' cuteness culture, is characterised by its vibrant colour palettes, over-accessorising and kitschy motifs like sweets, toys and magical creatures.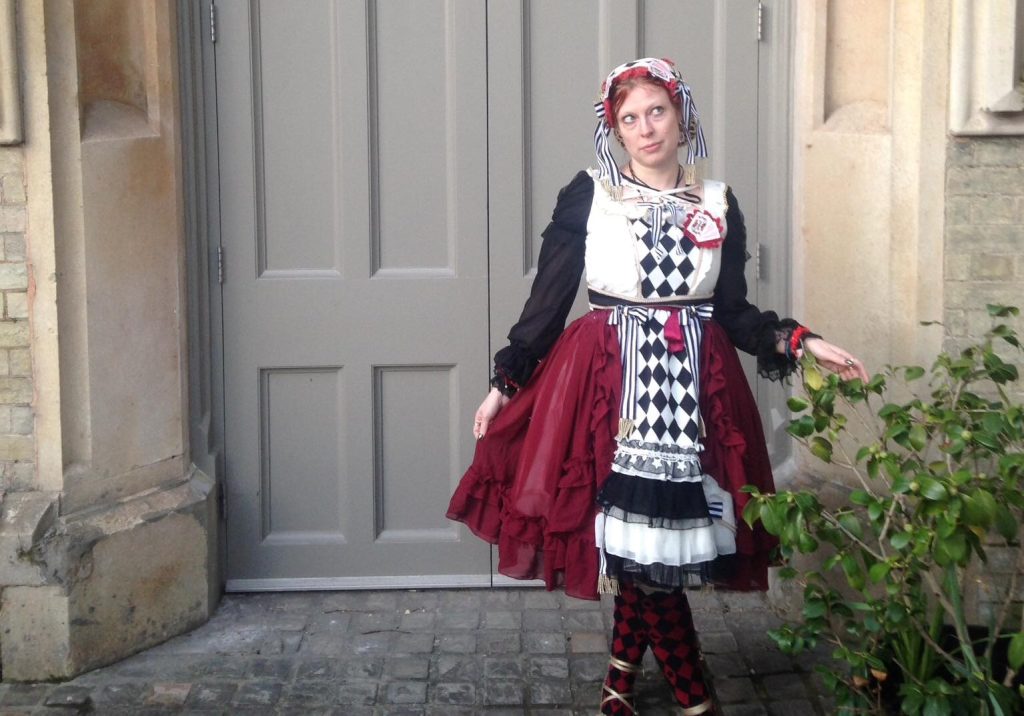 What is International Lolita Day?
International Lolita Day (ILD) is a chance for lolitas to celebrate their hobby with their community and, if they want to, do something special like hold a themed meet-up or attend an extravagant afternoon tea.
It is rare that all members of a lolita community can attend every event that is organised, so having two special days during the year gives everyone a chance to enjoy a large meet-up.
ILD is celebrated twice each year by the EGL community – on the first Saturday of June and the first Saturday of December.
This separates the lolita wardrobe into a Summer and a Winter season, and lolitas will often choose an outfit – or 'coordinate' – to show off the best of their seasonal attire for ILD.
What are Manchester lolitas doing to celebrate?
Manchester has its own lolita and Japanese fashion community that brings together fans of the fashion from across the North West.
Whilst the community doesn't have anything planned for Winter ILD this year, many members also attend events run by communities based in Sheffield and Leeds.
Not all lolitas are part of a wider community, either because they haven't found their local group yet, or they prefer pursuing the fashion alone.
It's more likely that you will spot solo lolitas around Manchester on ILD as they may still want to celebrate.
One member of the Manchester community, Kerry Ashdown, said, "I'm not going anywhere this year to celebrate ILD but I have dressed up in a casual outfit for a day at home and I'm going to be doing some festive crafting later."
What do lolitas want you to know?
Lolitas often get stopped and asked questions by passers-by when out and about wearing the fashion.
One of the most common question is about why they are dressed in the fashion, or where they are going.
"We're not dressed in fancy dress or cosplay," Kerry said. "Lolita is a street fashion and something some of us wear every day for normal day to day activities as well as going out to meet ups with like-minded folk. We dress like this because it makes us happy."
How has the pandemic affected lolita communities?
Meeting up to wear the fashion together is an integral part of the lolita community's activity – which lockdown brought to a grinding halt.
"The pandemic has meant a lot less opportunities to meet up in person as communities sadly, and no large scale events such as tea parties for a long time."
Over the pandemic, communities had to get creative to continue enjoying their hobby together.
"Seeing my friends online has given me something to look forward to during lockdowns. And one of my communities has really grown as an online community during the past two years. We've held regular Sunday afternoon online sessions, where we make stuff at home and chat, and we have people from overseas joining us, including members in the US and Europe."
Lolitas like Kerry are looking forward to meeting up in person again for Winter ILD after a long period of online-only activity.
Things aren't quite back to normal just yet, but tea parties can still go ahead with regular testing and masks in place.