As the world draws a collective breath over Omicron, the impact for the traditions of Christmas will be felt all over Manchester if planning is to be put on ice.
The last-minute changes imposed in 2020 have steeled preparations for citizens and their families as the spirit of togetherness shines over plans and ideas.
There are well-rehearsed plans and methods of celebrating the festive period.
But how would you cope if your tradition included sourcing carp for a 12-course feast? Or only putting the tree up on Christmas Eve? Or imagine if your national TV broadcasters deliberately shut down for the evening on Christmas Day. 
Mancunian Matters has looked at how a handful of expatriate communities within Greater Manchester are planning to celebrate the traditions and customs observed during the festive season.
There are foreign consulates, local community groups, charities and associations dotted around the city, many of them volunteering time to bring everyone under one roof to celebrate.
The Polish Centre "Wilno" Manchester on Worsley Road in Eccles welcomed Santa to a Christmas Market on November 28 and he gave gifts to any young child who got up on stage to perform a song.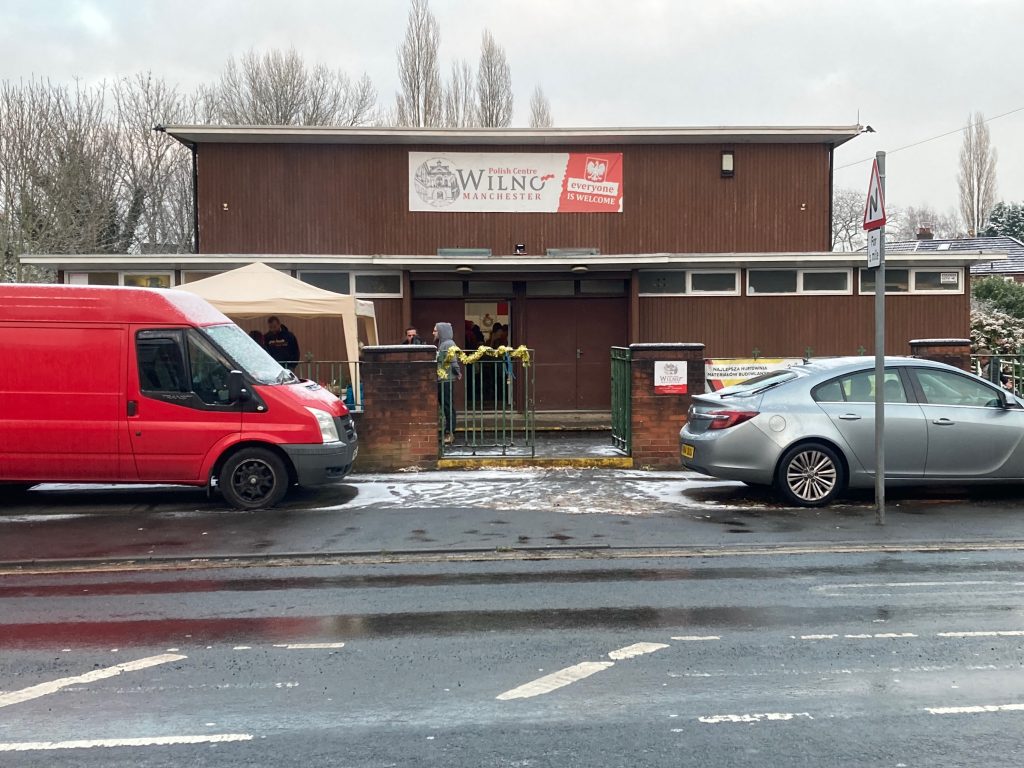 Saint Nicolaus visits at night on December 6 and places gifts under children's pillows, before returning on Christmas Eve.
Katarzna Przybylska, a director of the organising group and keeping her one-year-old son Hugo warm in the car park, said: "My family is coming for Christmas, my parents."
Their journey will begin from two hours outside of Warsaw.
"I can't wait, they are coming on the 11th December. This is the first time for ten years," she said.
"Twelve dishes on the table, definitely, on Christmas Eve. Lots of preparation before. Probably a couple of days before, we will have to think about the ingredients."
Carp is often the main part of the feast and no presents are to be opened usually until the whole meal is finished.
The Polish Church of Divine Mercy, established in 1961 on Moss Lane East in Moss Side, plans special Roraty masses leading to a midnight celebration on Christmas Eve.
Kari Henrik Tumelius is headmaster of the Manchester Suomi koulu – a Finnish school in Sale which has plenty to celebrate in December, as the country's independence day falls on the 6th. The school held a Christmas Market with Finnish Christmas Carols on December 4 at St Mary Magdalene's Church on Moss Lane in the suburb.
The Rector of the Finnish church in London, Marjaana Härkönen, planned to come up as part of a mission before moving on to Edinburgh, as it has done for the last few years.
Christmas Eve is more special for Karl Henrik, who has lived in the UK since 2004. Although he has already put up a couple of stars to recognise advent, this is the day he observes the tradition of only bringing a natural tree into his house in Mobberley.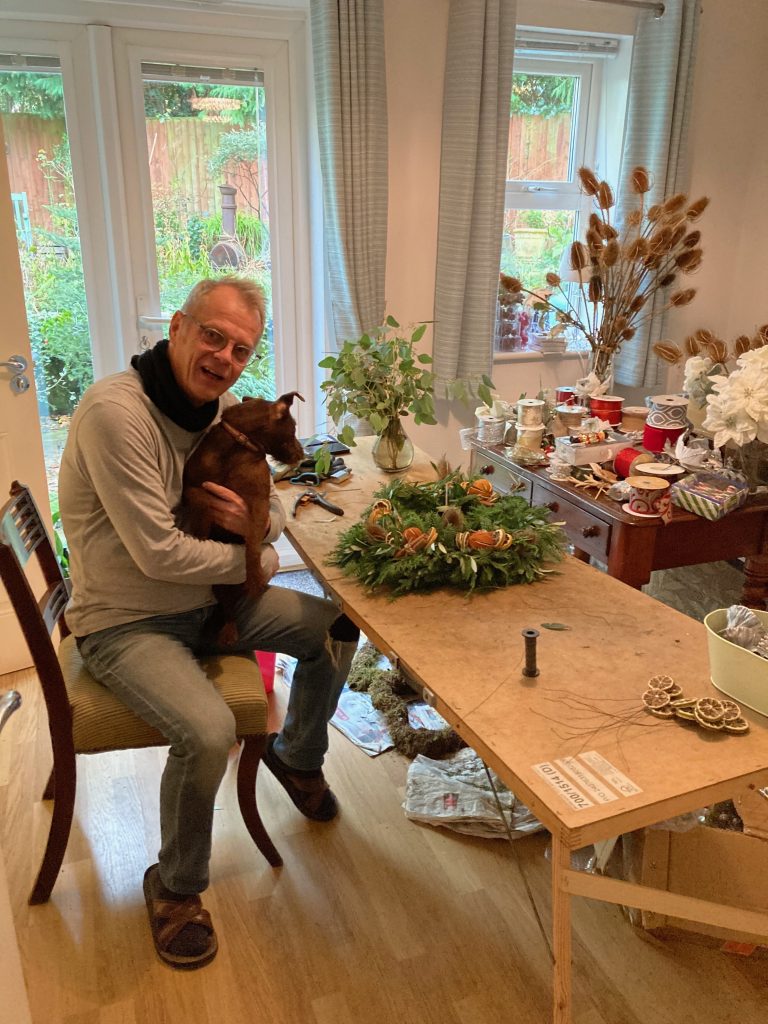 He will decorate it before noon, at which time in the city of Turku in Finland, The Declaration of Christmas Peace is read from a parchment. It has been broadcast to Finns since 1935 and to the world now via the internet. The town hall clock strikes twelve and a hush descends over the former capital city.
He went on to explain more of what might happen in his village of Parviainen, a village outside of Taivalkoski in the centre of the country.
"First you go to a sauna, then you have a Christmas meal. Santa can come before the meal or after the meal.
"Then you open the Christmas presents.," he said.
Another tradition is to go to cemeteries and leave a specific types of candle on the graves of family members.
Kari Henrik describes the peaceful scenes of groups who may only meet once a year at the same time.
The main Christmas meal is also served on 24th December. Joulupöytä (Yule Table) is a collection of dishes, the main one being ham or lutefisk, a Nordic seafood prepared with reconstituted stockfish soaked in a solution of lye.
One almond may be hidden in the Christmas rice porridge to bring luck.
The Manchester Italian Association tells of a fabulous Neapolitan event of putting out nativity scenes from December 8 in celebration of the immaculate conception.
They remember these scenes being put out on Albert Square in the city centre by children singing carols.
Songs used to be played on shepherd's pipes, wearing shepherd's sandals and hats. It remains commonplace that no meat and sometimes no dairy is eaten on Christmas Day.
A priest will celebrate mass at St.Mary's (The Hidden Gem) church on Mulberry Street in Ancoats which has stood as a place of worship since 1794.
Historic memories of Christmas reveal poignant historical ties to the UK and others underscore the religious, spiritual aspects and of course, other nations have fewer ties to the festive season.
The Danish and Icelandic consulates are run out of the same building in Prestwich.
Celebrations in the UK tend now more to be focused around fishing ports where historic ties remain (the Danish Seamen's Church has been in Kington-upon-Hull since 1841).
In Iceland, Christmas celebrations form part of winter solstice (Jol) celebrations. St. Thorlakur's Day is celebrated on December 23 and the day after is known as Jol Eve, when a feast officially sees the Jol season begin at 6pm.
Their TV stations used to stop around 5pm and not restart until five hours later.
Meanwhile in Japan, the 1970s saw the inception of a new tradition and nearly 5% of the 125 million population now celebrates with a bucket of fried chicken.
Christmas is acknowledged there but not celebrated in a particular way.