Manchester is packed with events for kids in the lead-up to Christmas, so MM have pulled together a list of what's on offer this weekend.
From meeting The Gruffalo and Peppa Pig to building gingerbread houses, there's plenty to do to keep the kids occupied.
Saturday
Gingerbread skyscraper workshop
The Museum of Architecture is working with Playground Design Studio and Manchester School of Architecture to bring an educational day of skyscraper-building workshops – made from gingerbread!
For £20 per gingerbread skyline set, family sessions are run 10:30-12:00, 13:00-14:30 and 15:30-17:00.
Families will hear from local architecture practices, before being taught how to create their own unique skyscraper.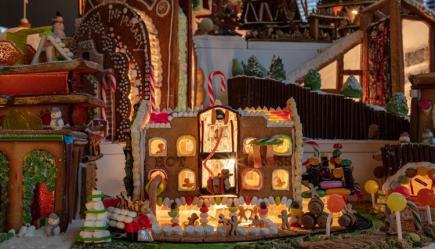 Peppa Pig's best day ever
Opera House Manchester hosts a road trip full of adventure, perfect for any Peppa Pig fan out there.
The live show begins at 10:00, 13:00 and 16:00 on both Saturday and Sunday, featuring characters such as Miss Rabbit, Mr Bull, Suzy Sheep and Gerald Giraffe.
Tickets are still available, starting at £14.90.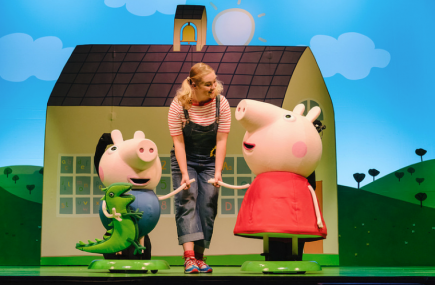 Comedy Store for kids
Alex Boardman hosts a laughter filled afternoon at The Comedy Store, designed specifically for kids.
Featuring 'The Noise Next Door' and Amy Gledhill, tickets to the event are £5 per adult and £3 per child for the show starting at 2pm on Saturday. 
Sunday
Kidtropolis with Digital Kids Show
For the first time at the Manchester Central Convention Centre, Kidtropolis with Digital Kids Show brings you an action-packed weekend of fun.
Kids will have the chance to ice skate; enter the Labyrinth, take part in the 'Actual Reality Arcade' and go on funfair rides, as well as meeting stars such as actors Warwick Davies, Annabelle Davis and Megan Hughes.
Sessions run from 9:30-13:30 and 14:40-18:30 on both days, with tickets starting at £16.20 per person.
A world inside a book – Gruffalos, Dragons and other creatures
Targeted at 0-8 year olds, 'A World Inside a Book' will take you and your children on a 3-D adventure into the world of children's author Julia Donaldson and illustrator Axel Schefler in the UK's first immersive exhibition of their work.
Children will also get the chance to take part in arts and crafts activities at the Z arts centre in Hulme. Tickets range from £3-£7.35 and the event runs until December 21.