A diverse school in Withington is teaching business skills to pupils as young as four in a bid to create the leaders of tomorrow.
Holding weekly classes such as teamwork, aiming high and staying positive, Old Moat Primary works with not-for-profit education company, Enabling Enterprise, to get kids ready for the working world.
Head teacher, Sally Lamb, said the school – which has children who speak over 40 different languages, with many from disadvantaged areas – wanted to focus on how they could change the pupils' lives.
"We feel for children in areas like ours, that there's a bit of a poverty of opportunity in experience and in terms of their aspirations, they're not always as high as they should be," said Sally.
Tom Ravenscroft, CEO of Enabling Enterprise, said: "Sometimes kids from wealthier backgrounds pick up these skills but generally kids from more disadvantaged backgrounds don't and I just think that's a crying shame."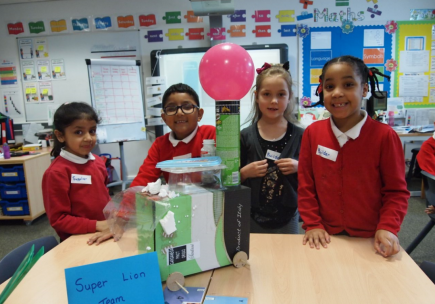 PREPARATION: The kids are being groomed to become the leaders of tomorrow
So far, the company has worked with students between the ages of three to 18 in over 40 state schools in some of the most deprived areas of Manchester, where Tom claimed the programme is most effective.
The entrepreneur set up Enabling Enterprise eight years ago whilst teaching in a 'challenging' school and believed education wasn't giving students a fully rounded experience, with too much emphasis on grades and not enough on the skills which help them to be successful.
A recent survey by the organisation revealed 33% of primary and secondary school teachers in the North West believe their students aren't building adequate life skills.
One way the programme aims to tackle this is by taking pupils as young as seven on school trips to businesses, where they are treated like employees from the moment they arrive.
Sally told MM: "One thing the children often feel is that they don't belong. They don't feel a smart office complex is going to be somewhere they could work. They often think places like that are posh.
"We want to show them that this is what you can aim for if that's what you want."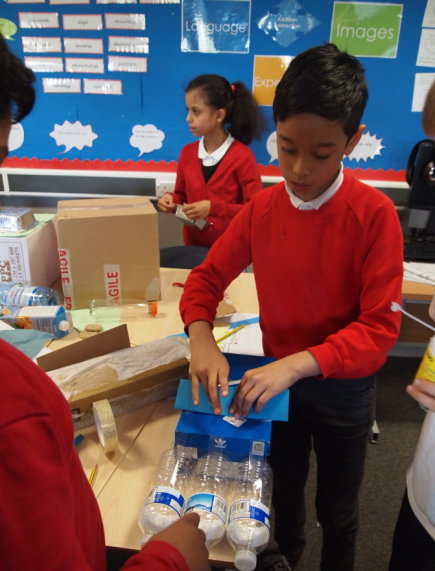 SKILLS: The programme shows kids that 'anything is possible'
Other essential skills taught are leadership, problem solving, creativity, listening and presenting – all of which business leaders complain they struggle to find in today's young employees.
However, contrary to criticisms of millennials being lazy, Tom believes it's becoming increasingly difficult to stand out in an ever-changing digital world.
He argued: "Building up a strong knowledge isn't going to be enough for children in classrooms today. If they want to really thrive they're going to have to do things that can't be automated, that a computer can't learn.
"It's become more urgent to fix, simply because of the way the world is going."
After a big focus on developing interpersonal skills, the school claims there have been noticeable changes in the students' ability to empathise – which is 'taught' to three-year-olds by showing flashcards of faces expressing different emotions and identifying what they may feel and why.
The head teacher has also seen a positive change in not only the students' relationships with each other, but also in their career aspirations.
"It's about showing them that anything is possible," said Sally.