Most gamers compete to see their name atop the leaderboard or just to win one over their mates – yet one lucky gamer landed himself a weekend of free booze through his gaming skills.
A Mossley games developer promised to pay for the drinks of anyone who could complete the demo of his new game without dying a single time – a challenge he thought was almost impossible.
Yet one devoted fan came back to the demo no fewer than eleven times and spent the best part of a day on the game until he finally cracked.
And true to his word, Phigames founder Phi Dinh bought him booze all weekend in return.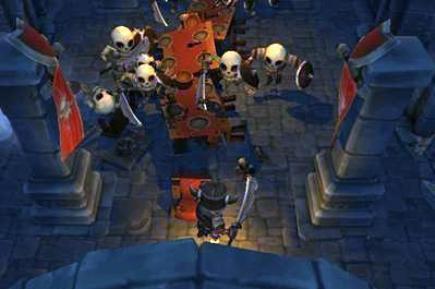 GAUNTLET: Demo version of TinyKeep is a real challenge
 
Phi set down the challenge ahead of Rezzed, a games conference held at the National Exhibition Centre in Birmingham between March 28 and 30, where he was demonstrating the upcoming action role-playing game TinyKeep.
Gamer Ashley Cousen was the first to succeed, stealing the boozy prize as Phi revealed his debut title.
"The first person to beat the game would get invitations to after-parties and a chance to meet all the developers to show them around Birmingham and show them a good time really," said Phi.
"One guy came in – and he was one of the first guys to play it – and he kept on coming back about ten times until around four o'clock in the afternoon.
"And on his eleventh try it worked, so I've been hanging out with him a lot. It's been really cool."
A great result for the TinyKeep challenge! Never has 194 deaths seemed so satisfying! pic.twitter.com/xk0Yb9ymDY

— phi6 (@phi6) March 30, 2014
Phi, who is the lead programmer on the five-strong team working on the project, has already seen Kickstarter success with TinyKeep after receiving £26,000 of investment – four thousand above his target.
"It's basically me on the programming.  It's me in my bedroom really. I've get some friends helping out," he said.
The dungeon crawler, which shares the overhead perspective of classics Diablo and Baldur's Gate, is set for a September release on PC and backers will be eagerly anticipating the launch after having a chance to play at Rezzed.
And the investors have played a prominent role in forming the game.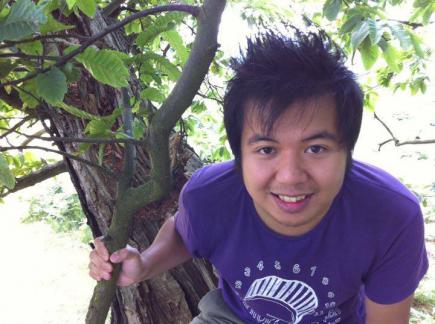 LAYING DOWN THE CHALLENGE: Game developer Phi Dinh 
"The thing about having those people backing your project is that you have a whole massive community of testers and they've also given me so many ideas as well about what to put in the game," explained Phi.
"Rather than me promising anything, it's a group effort. They're still participating and helping out and giving me ideas and testing out.  It's an ongoing process really."
The real focus of TinyKeep is the artificial intelligence (AI) of the creatures that populate the randomly-generated world, providing players with an unpredictable playing experience every time they pick up their mouse and keyboard.
"The AI is actually quite simple but because they are varied between all the different monsters but when you put all the AI together it becomes greater than the sum of its parts," said Phi.
"So you get really interesting situations that you would never have thought of before and, because it's randomised aswell, you get some really weird stuff happening."
The Manchester-based developer went on to point out a number of examples, allowing the release of prisoners from their cells to distract the guards into traps.
Phi also pointed out that there are rivalries between other characters that can be capitalised upon to the advantage of the player, setting it apart from the 'player vs enemy' structure that limits other games.
"They're not really intelligent but the whole world feels intelligent and alive," said Phi. "That's what we're going for.
"We know have a version that everyone can try so that has helped quite a lot. So everything's on track for September."
This is exactly the sort of project that would attract investment from the government, who confirmed tax breaks for UK developers last week after Chancellor George Osborne announced the plans in 2012.
The relief, which could see up to £188million of added investment in the industry in the next five years according to industry body Tiga, was the talk of the show floor at the Birmingham event.
 "A lot of people have been talking about it but I've just been concentrating on getting this build ready for Rezzed," said Phi.
"I'll be looking into that and if there's anything that can help me out financially then I spend more money on features for the game and make it better."
Phi will also be showing off TinyKeep at Update – taking place at MediaCity UK on April 12 between 11am and 7pm.
The free event provides a showcase for a number of indie developers in the region and features talks from various local experts from the likes of the BBC and the University of Manchester.