No action is taken in two thirds of discrimination complaints made by the public against Greater Manchester Police, MM has learned.
A Freedom of Information (FOI) request revealed that 56 of the 86 complaints GMP received between September 2014/15 were dismissed, while 57 were related to racial discrimination.
Of these race related complaints, only 20 are classified as resolved, with these likely to fall into either the 12 complaints that received a local resolution or the 10 which were classed as not proven.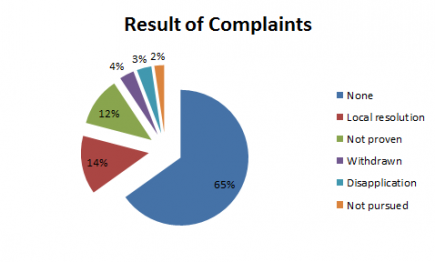 Jim Battle, Deputy Police and Crime Commissioner, told MM: "It's very important that any complaints that are made against police are taken seriously and looked into properly.  
"This matters, not just for the person who is making the complaint, but for society as a whole.
"Greater Manchester's Mayor and Police & Crime Commissioner Tony Lloyd has led the campaign to radically reform the police complaints system in England.
"We need a system that responds to public complaints quickly and effectively. I'm pleased to say the Government has listened and measures to give the complaints system a complete overhaul are currently being debated in Parliament."
In June 2014 the Independent Police Complaints Commission (IPCC) criticised GMPs handling of discrimination complaints.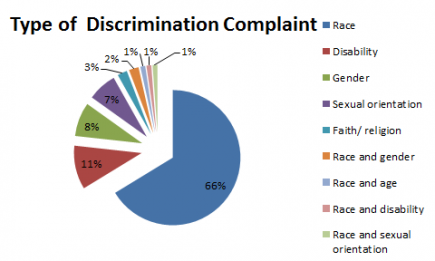 Their findings showed them that only 94 of 170 complaints (55%) from the public were investigated, and none upheld, with three quarters being race related.
However, guidelines were updated in 2015, and a GMP spokesperson insisted that the force has made steps to improve their performance in this area.
Greater Manchester Police told MM: "Any discrimination complaint made to us is thoroughly investigated and we have a formal system in place to ensure that each case is dealt with in line with national guidelines on the handling of discrimination complaints. 
"We know improvements can always be made in addressing discrimination complaints and we are committed to ensuring our staff are trained to deal with complaints effectively.
"Over the past year, awareness has been raised using a variety of methods including training packages and a professional development course in discrimination delivered to all staff in the professional standards, to help improve knowledge on handling discrimination complaints."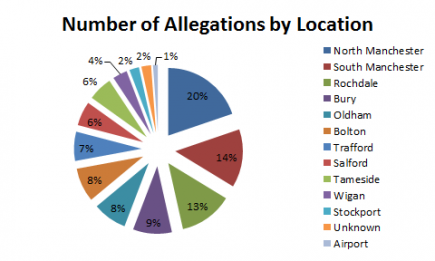 When MM contacted the IPCC with news that GMPs poor record on discrimination complaints continues, they said that they are consulting with the force regularly to ensure high standards are being met.
A spokesperson said: "The IPCC takes complaints relating to discrimination very seriously. 
"The 2015 publication of the revised discrimination guidelines give clear guidance on how matters should be dealt with, and also about when to refer such complaints, against officers or staff, to the IPCC for consideration of an investigation.
"The IPCC has continued to work with Greater Manchester Police to ensure these guidelines are implemented and IPCC staff meet regularly with GMP's Professional Standards Branch to discuss complaints they have received and how these are being handled."
Image courtesy of Stuart Grout, via Flickr, with thanks