Manchester City Council today approved plans for a 55-storey city-centre student skyscraper, with the planning committee's conflicted chair forced to take an "extremely difficult" deciding vote.
The £135 million tower, off Oxford Road station, will see a multi-storey car park replaced with 853 luxury student flats – at 162 metres high it will be one of Manchester's tallest buildings, just seven metres short of Deansgate's Beetham Tower.
The proposal was approved after an earlier motion to refuse planning was evenly split, leaving the clearly conflicted chair with a deciding vote.
Developers have faced obstacles since plans for the tower were first revealed in 2018 – in January 2021, councillors voted to delay a decision on the proposal insisting first on a site visit to assess the building's impact.
The tower's height, imitation-brick cladding, and thin profile have been criticised, with one councillor describing it as looking like a caramel wafer.
Glenn Howells Architects said the building is inspired by the red-brick mill chimneys that once dominated Manchester's skyline.
Macintosh Village residents – who live just off the proposed site – have been the building's most vocal critics arguing the tower is not in keeping with surrounding buildings, and that an influx of students risks changing the character of the area and putting a strain on services.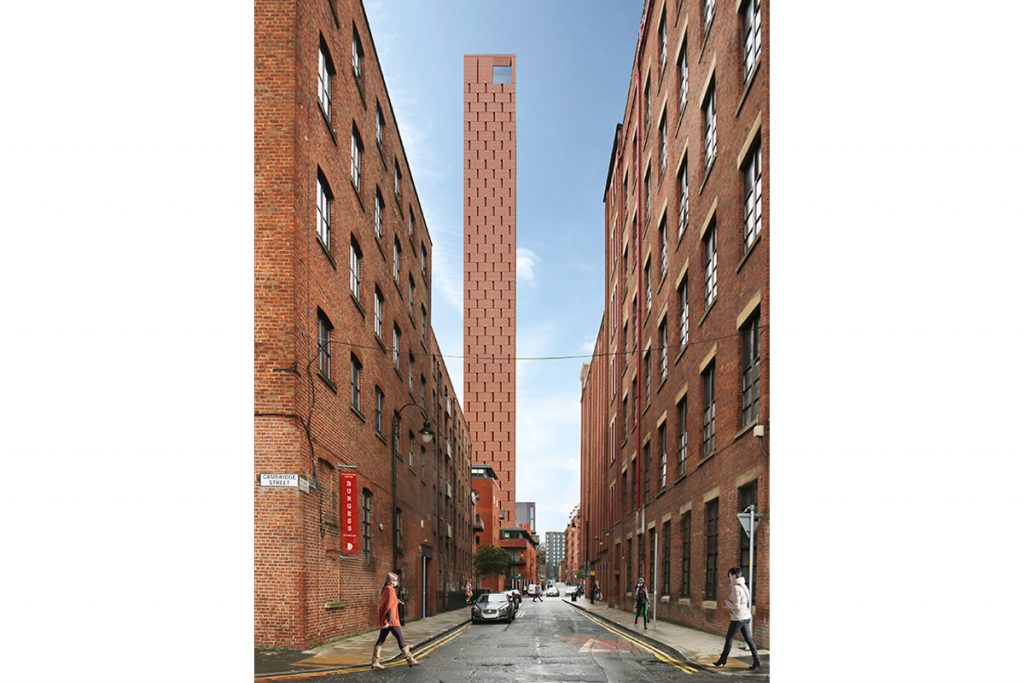 Councillor William Jeavons made an impassioned speech to the committee against the development arguing the building was ugly, too tall, and bad for residents.
"Communities are threatened by unscrupulous out of place developments like this which harm their long-term viability and contribute nothing to them," he said.
Those in favour said bespoke student housing is needed to stop students renting homes better suited to families and working people.
The officer's report also said the project would bring in significant investment to the Oxford Road corridor.
Planning guidelines mean new student housing needs the support of one of Manchester's universities.
The University of Manchester did not support the proposal saying rent prices were too expensive and that a lack of communal facilities could harm students' wellbeing.
Manchester Met did not initially support the plans citing high rent prices but later came out in favour.