Police have stepped up their hunt for Robert Hart's killer by releasing five new pictures of potential witnesses.
Robert, 26, died on Wednesday June 11, five days after the assault at the Parklife music festival which left him fighting for life with a bleed on the brain.
New pictures have come to light of the two women still to be identified from the initial witness appeal, while officers have also issued the pictures of three more people they wish to speak to.
DCI Phil Reade said: "One of these people could hold the key to unlocking this investigation without even knowing it.
"Obviously, obtaining evidence such as that would represent a big step forward in this investigation and take us closer to catching the man responsible for this attack.
"The new pictures of the two women previously unidentified from past appeals should prove much more helpful in finding out who they are.
"I would urge them, or indeed any of the other three people pictured in this new appeal, to come forward and speak to us as soon as possible.
"One thing we have learned from speaking to the other ten witnesses is that any small piece of information could potentially prove useful to Police.
"One of those witnesses did not come forward initially as they believed that they would not be able to provide anything new to the investigation, which was simply not the case.
"Their witness statements provided new details that were previously unknown to officers, which proves that no piece of information is too small and that it is vital for witnesses to come forward should they think they know anything at all about the attack."
GMP's Crimewatch appeal in July featured pictures of 12 possible witnesses who officers believed could hold information crucial to the investigation.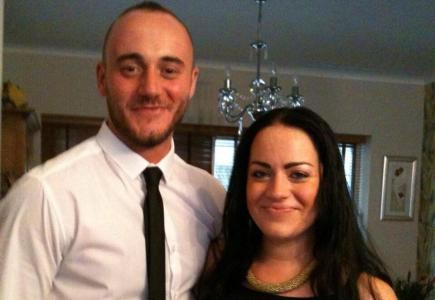 MANHUNT: Police have been searching for Robert Hart's killer since June
As a result of that programme, the force have been able to identify 10 of the 12 people pictured, but are still keen to speak to the other two.
DCI Reade said: "Our trained officers have examined a huge amount of pictures and video footage sent in by festival goers and have determined that these people may well be of assistance to our investigation.
"The time at which they were photographed, the area they were stood, the direction they were facing and their proximity to the area where Robert was standing all suggest that they may well be crucial eyewitnesses and could even have captured a picture of the man responsible or the people he was with."
Anyone with information can contact the incident room direct on 0161 85 69283 or email the incident room on [email protected] with any relevant footage.
Alternatively you can call police on 101 or independent charity Crimestoppers on 0800 555 111.