Lobbyists are pressing the government to address hate crimes against Sikh school children, after a video of an attack on a Sikh schoolboy emerged last week.
The video, filmed in Telford last month, shows two boys kicking and punching the young Sikh to the ground.
West Mercia Police are now investigating the incident as a hate crime, and campaigners are urging education secretary Gavin Williamson to address the issue.
The Sikh Federation has written to Mr Williamson for reassurances of the government's commitment to the UK's Sikh community, asking what actions will be taken to protect Sikhs and improve understanding of the Sikh identity.
The letter corresponds with new figures on racially motivated hate crimes in Greater Manchester, which this summer reached their highest level in two years.
Data obtained by Mancunian Matters from Greater Manchester Police shows an increase from 433 reported incidents in May to 628 in June, to a peak of 644 incidents in August, which is the highest total since July 2018.
Last month the Sikh Federation and the Sikh Network held a virtual lobby on anti-Sikh hate last month, involving 40 MPs.
The All-Party Parliamentary Group for British Sikhs also produced a new report on anti-Sikh hate crime last month, and is waiting for a response from the government.
Chair of the Sikh Federation, Bhai Amrik Singh, said: "Good schools develop an ethos to prevent bullying in the first place.
"However, when incidents like this come to light those in positions of responsibility at the national and local level must investigate to establish the scale of the problem and respond.
"The police have reported there has been a dangerous rise of right-wing extremism and the threat of hateful ideology linked to nationalism that must also be urgently addressed by the education system."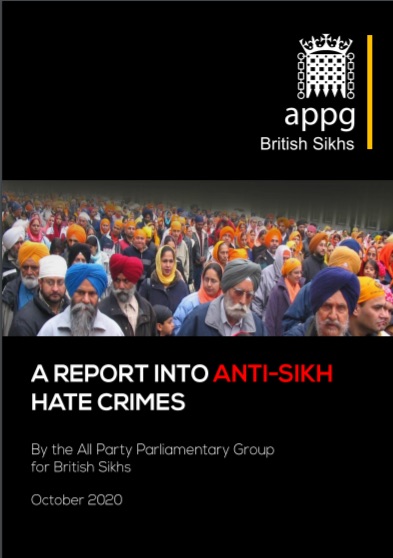 Photo credit: Ricky Raina