England and Manchester United forward Marcus Rashford was last night presented with a Special Recognition Award at the Pride of Manchester Awards 2020.
Rashford, 22, was commended for his pandemic campaign for free school meals on behalf of the nation's poorest children.
The awards celebrate community champions from the region who have improved the lives of others.
He was presented with the award by Manchester United manager Ole Gunnar Solskjær, who praised his work on and off the pitch.
Rashford, from Wythenshawe, credited all of the people that got involved and helped drive his campaign.
He said: "At the beginning it was just something that me and my family was speaking about and, you know, we wanted to make a difference but we didn't quite know how.
"I can't credit them enough and moments like this really do show how much they mean to myself and my family, so thank you very much."
Handing Rashford the award, Solskjær said: "Keep just being yourself and help people's lives and we'll support you all along the way."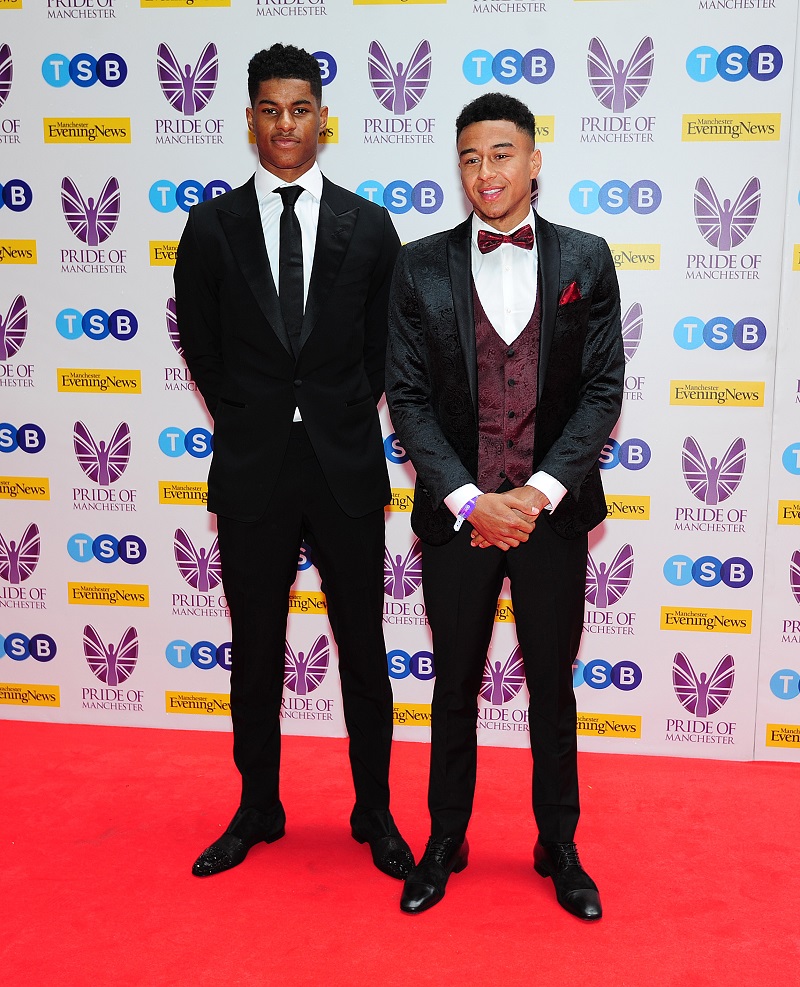 Rashford's campaign forced a government U-turn in June enabling about 1.3m children in England to claim free school meal vouchers in the summer holidays.
The government previously insisted that free school meal vouchers would not continue outside of term time.
After the success in June, Rashford tweeted: "Just look at what we can do when we come together, THIS is England in 2020."
Rashford continues to campaign to end child food poverty at a time when the pandemic and the subsequent economic downturn drive unemployment.
He is pressing MPs to go further in tackling hunger in families and last month he established a taskforce with a group of supermarkets, businesses and charities to help end child food poverty.
The Manchester United forward, who has been capped 38 times for England, has drawn on his own experience growing up, witnessing the stress of his mother single-handedly providing for five children.
The MEN Pride of Manchester Awards, held in partnership with TSB, were held remotely and premiered live on Facebook at 7pm yesterday. Other awardees this year included Luchia Fitzgerald, who received a Lifetime Achievement Award for her 60 year campaign for LGBT and women's rights.
This year's ceremony was hosted by former Hear'Say and Coronation Street star, Kym Marsh.