Thirteen people were arrested yesterday in police raids across Greater Manchester and North Yorkshire.
The nine men and four women, aged between 16 and 54, are being held on suspicion of transportation of Class A drugs and the trafficking of vulnerable young people.
A small quantity of Class A and B drugs were also recovered from the addresses to be examined and used in evidence.
Operation Homestead was the outcome of a four-month joint investigation conducted by Greater Manchester Police and North Yorkshire police, unveiling an organised criminal network.
GMP's Oldham district targeted eight properties across Moston, Oldham, Failsworth, Limeside, Chadderton, and Ashton-under-Lyne, whilst the Yorkshire force made arrests at two addresses in York.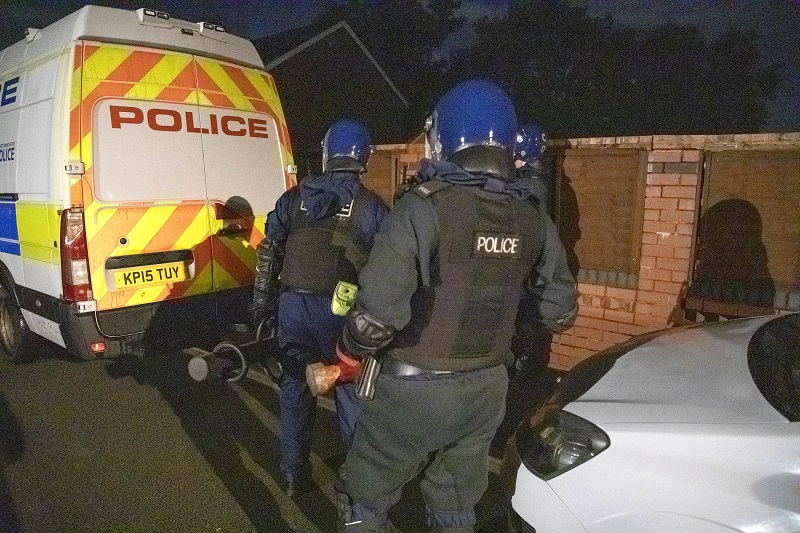 Detective Chief Inspector James Faulkner, of GMP's Oldham division, said: "Today's strike action has come after months of dedicated work to target and dismantle those involved in this grossly illicit activity.
"It is a very plain and simple fact that drugs wrecks lives within communities, but they especially shatter those of vulnerable people who are targeted and threatened by criminal groups and made to suffer silently while being forced to assist their pernicious criminal enterprises."
Yorkshire Superintendent Lindsey Butterfield added: "The operation puts modern slavery in the spotlight and highlights the vulnerability of some of the people who are exploited by drug dealers; Particularly young people who are groomed by criminal gangs and end up in a situation they cannot get out of, facing abuse and violence."
Both forces have teamed up with local partners as part of a multi-agency response to aid the return to normal life of those coerced into criminal activity.
Community Safety Councillor Amanda Chadderton said: "Oldham Council and its partners are committed to safeguarding the most vulnerable people across the Borough to ensure they are given the protection and support they deserve.
"Slavery is cruel and degrading and has no place in our society and it is important we all tackle those people who severely mistreat others."
According to GMP, signs of involvement in organised crime include unexplained cash, drug paraphernalia, multiple mobile phones, being picked up or dropped off in unknown vehicles, secrecy and lying.
If you spot any of these signs or have any concerns you can make a report by one of the following methods:
Call 101 quoting Operation Homestead
Contact Crimestoppers on 0800 555 111