Getting up to go to work first thing in the morning is often deemed a real chore. Collecting the kids from school or slaving away at revision are just a few examples of life's many annoyances.
However for thousands of individuals in Rochdale, a much deeper subtext is engraved in their everyday time table – unaccounted for, and totally unpaid.
The care, love and affection of loved ones in poor mental or physical health is reaching a record breaking high, and the worst of it is, this isn't by paid professionals, but by the town's residents.
NHS Heywood, Middleton and Rochdale Clinical Commissioning Group (HMR CCG) have launched a campaign to ensure thousands of local people, who voluntarily care for friends and family, are to be accounted for.
Dr Bob Wood, HMR CCG's Clinical Leader for Carers, said: "We know there are thousands of local people of all ages and from all walks of life looking after friends, relatives or neighbours as part of their everyday life.
"Often, they don't realise they are a carer and see taking care of a loved one as a way of life."
Since 2011, as many as 23,000 residents in the Rochdale borough have stated they are doing their best to maintain as much comfort in the lives of loved ones as they possibly can.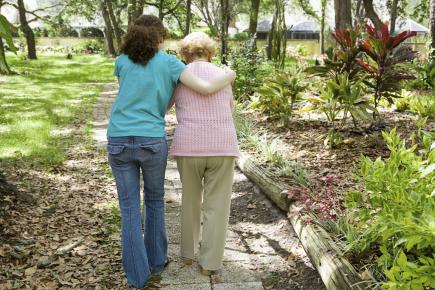 ALL WALKS OF LIFE: 23,000 Rochdale residents are doing their best for the loved ones
According to Office for National Statistics report: "A person is a provider of unpaid care if they look after or give help or support to family members, friends, neighbours or others because of long-term physical or mental ill health or disability, or problems related to old age. This does not include any activities as part of paid employment.
"No distinction is made about whether any care that a person provides is within their own household or outside of the household, so no explicit link can be made about whether the care provided is for a person within the household who has poor general health, or a long-term health problem, or disability."
Pay is sadly something which doesn't even come into the picture and only a small percentage of carers are either known to their GP practices or accessing the help and support available to them.
HMR CCG is urgently asking the question: "Do you look after or give any help or support to family members (including children), friends, neighbours or others because of long-term physical or mental ill health/disability, problems relating to old age or issues relating to addiction?"
The support you  provide might include the following:
•Practical household tasks such as cooking, cleaning, washing up, ironing, shopping, paying bills and financial management
•Personal care such as bathing, dressing, lifting, administering medication and collecting prescriptions
•Emotional support such as listening, offering advice and friendship
You should not count anything you do as part of your paid employment when assessing whether or not you meet these criteria.
This new campaign will officially recognise that anyone answering 'yes' is a carer and the person they are caring for may not be able to manage without their support.
People are being urged to visit their doctor's practice for advice and a support pack to help them continue offering support.
Dr Wood added: "GP practices are actively looking for people with caring responsibilities so we can provide them with someone to talk to, an information pack and ongoing support to help them carry on caring and doing the excellent job they do."
To find out more about HMR CCG's campaign click here. Also look out for leaflets, posters and other materials across the borough in coming weeks.
Main image courtesy of Alamy, via Google, with thanks
Inset image courtesy of Rosie O'Beirne with thanks