Manchester's LGBT Foundation have attacked the government for blocking a move to automatically pardon all living men who were convicted of homosexual crimes in the past.
The bill put forward by SNP MP John Nicolson would mean that around 65,000 men would be automatically pardoned after they were first imprisoned under old laws, including about 15,000 who are still alive.
When the topic was discussed in the House of Commons on October 21, Justice Secretary Sam Gyimah 'talked out' the policy which prevented it from being approved.
Paul Martin OBE (main picture above), Chief Executive of LGBT Foundation in Manchester, said: "The inclusion of John Nicolson's proposals to extend an automatic pardon to the living as well as the deceased would have been a welcome addition.
"It is disappointing that his proposals are unlikely to be included in the Government amends to the Crime and Policing Bill.
"Sadly this means the 15,000 men who are still alive will need to seek a pardon by applying to the Home Office.
"A pardon is a great start, but for many it still implies that having sex with a consenting adult of the same sex was at some point wrong and pressure will rightly remain for moves towards a full apology."
Despite the fact that there is clearly a lot more work to be done before fairness is achieved regarding this issue, the LGBT Foundation have acknowledged the progress that is being made.
Mr Martin continued: "The Government's move to pardon all gay and bisexual men convicted under the previous gross indecency laws, is an important decision for both them and their families.
"For all those who have worked tirelessly to bring about this legislation, it is long overdue. Welcome as it may be, no pardon will repair any broken relationships, blighted careers, or the possible lost opportunities of those convicted."
The development follows a high profile petition by charity, Stonewall, who gathered around 640,000 signatures to support Mr Nicolson's bill and was influenced by the royal pardon that was posthumously awarded to Manchester's World War II code breaker Alan Turing in 2013.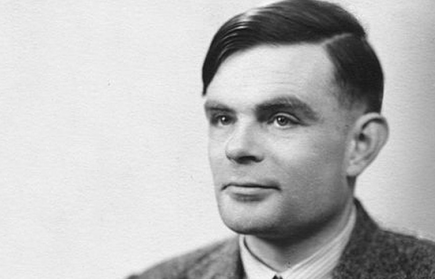 WWII HERO: Codebreaker Alan Turing, who cracked the Nazi messages enciphered with the Enigma machines, was convicted of gross indecency in 1952 after admitting sexual relations with a man. He died two years later aged 41 and was only pardoned in 2013.
As activists continue to fight for justice, organisations such as the LGBT Foundation continue to work together with the community to tackle other social issues that they face on a daily basis.
Mr Martin said: "It is also important to remember that despite significant developments in equality legislation such as this, homophobia, biphobia and transphobia still exist and many LGBT people are still a long way from the point of where they can live out their lives as fully equal.
"This makes the ongoing advocacy and support of organisations such as the LGBT Foundation still vitally important."
To find out more about the LGBT Foundation and what services they offer, vist lgbt.foundation, or if you would like advise or support, ring 03453 303030.
Image courtesy of Martin Well via YouTube, with thanks.