A new, futuristic library will be built by Manchester Metropolitan University in the heart of the city.
The new building will replace the current library at All Saints on Oxford Road, providing a modern learning environment for students of the institution.
A planning application has been submitted for permission to build the visionary structure.
The plans are part of Manchester Metropolitan University's strategy to continue to develop the higher education they provide.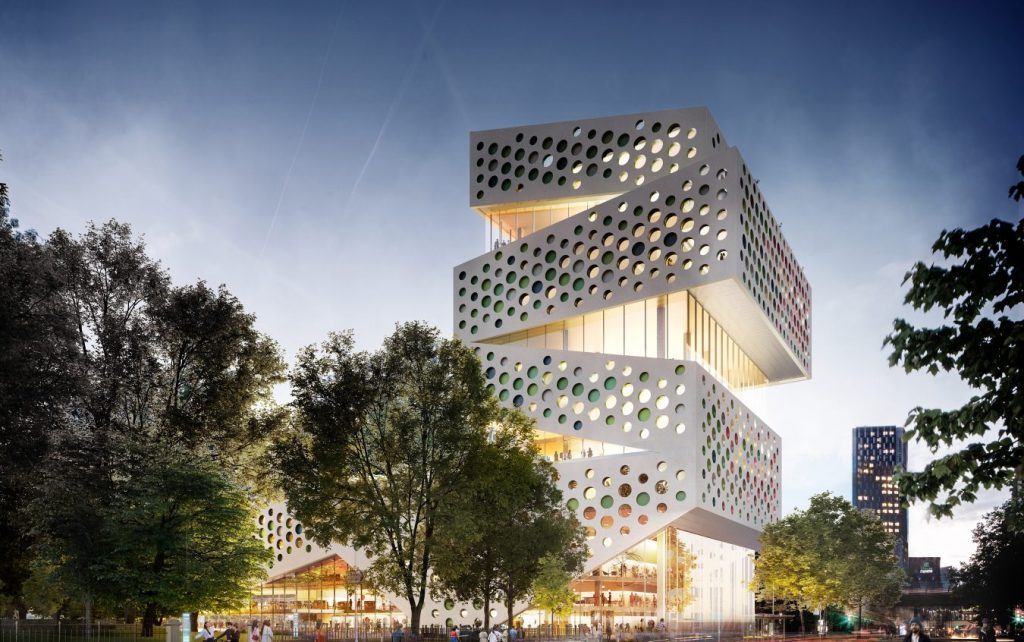 If approved, the building will feature digitally enabled teaching and research facilities to enhance data and analytical skills, as well as flexible break-out spaces to support collaboration.
It will also be the new home for the Manchester Poetry Library, the North West's first public poetry library.
In addition to this, the library will provide events spaces for both public and university use.
Professor Karen Moore, Chief Operating Officer at Manchester Met, said: "As an ambitious University, we are committed to providing a truly modern campus here in the city centre for our students, colleagues and the community.
"The library plans demonstrate our continued commitment to invest in impactful research and outstanding education, adding to the exceptional facilities and extensive redevelopment that has taken place across our campus over recent years.
"The new library will reimagine what a university library can offer and will build on Manchester Metropolitan University's rich 200-year history of education and research."
Architects Hawkins\Brown and Schmidt Hammer Lassen are the two firms who have been commissioned to design the state-of-the-art edifice.
Elif Tinaztepe, Principal Partner at Schmidt Hammer Lassen, said: "We wanted the building to communicate a generosity of spirit.
"Spaces of different character and identity flow naturally into one another, inviting the students to explore and curate their own experience on each visit.
"Working with the University, exploring Manchester Met's unique place in the wider realm of academic libraries and how this might be reflected in the design has been a truly inspiring process."
Upon planning approval, work is set to begin in summer 2024 with full completion by 2028.
Feature image by Iñaki del Olmo.