Picture the scene – the lights are low, the air is thick with anticipation and there's a faint click of plastic chips drifting through the air.
You're in the middle of casino and a world of opportunity is literally sprawled out in front of you, but this wealth of opportunity is probably more varied than you think.
Over the years Hollywood directors have painted a picture of high stakes gambling, limos and fancy suits when portraying casino destinations such as Las Vegas, but that's the not the end of the story.
In fact, when you step inside the confines of a super casino such as Manchester 235 you'll find a myriad of things to do.
Although it may seem counterintuitive, modern day casinos are no longer purely gambling dens where players go to take on the dealer in a battle of odds, logic and luck (see further glossary info).
Traditional casino games now serve as an accompaniment to a range of additional activities.
Instead of being the main focus when you sashay through the doors, table games and slots are now a lucrative backdrop – a series of moneymaking pit stops in between a network of bars, restaurants, stages and clubs, and a whole world of entertainment beyond the blackjack tables and roulette wheel.
This super casino culture was first adopted by Las Vegas back in the sixties, but has since spread across the world to destinations in Europe, Asia and Australia.
Indeed, today you can enter a complete entertainment complex in virtually every major country in the world.
Notable examples of this super casino culture that exist outside of Vegas include Melbourne's Crown Casino, The Venetian Macau and, of course, Manchester 235.
Although the North West of England may be a few thousand miles away from North America, the owners of Manchester 235 have managed to bring a touch of Vegas glamour to the Great Northern Shopping and Entertainment Complex.
Open seven days a week, 24 hours a day, this super casino has become one of the hottest destinations for Mancunian revellers over the last few years thanks to its range of entertainment options.
Although poker and casino games provide a strong backbone, Manchester 235 is able to offer an alternative evening of fun and frolics that don't include gambling.
In fact, such is the range of options inside Manchester 235 that it's now become the place to go for some weekend fun… and not just because you can drink throughout the night.
Enjoy an Evening with Glynn Purnell
So what does Manchester 235 have to offer that other local venues can't? Well, aside from the air of glitz and glamour only a casino can offer, the North East's leading entertainment venue is giving gastro-gamers a chance to wine and dine with celebrity chef, Glynn Purnell.
Known as one of the leading chefs in Europe, Purnell has made numerous appearances on Saturday Kitchen alongside the show's host and owner of the casino's top restaurant, James Martin Manchester, Mr. James Martin.
This March, Chef Purnell will be serving up a lot more than dishes of fancy food. Coming hot off his latest appearance on the Great British Menu, Purnell will be hosting a "Kitchen Takeover" during which he'll entertain guests inside the casino.
Pushing Mr. Martin to one side for the evening on March 4, Purnell will create a five-course Michelin-starred menu complete with wine, anecdotes and the chef's customary sense of humour.
Tickets are priced at £99 and that includes a meet and greet with Purnell and Martin before the dining begins. While we doubt the two chefs will have any tips when it comes to the best moves at the poker table, they'll certainly be willing to regale revellers with tales from their years in the kitchen.
Of course, no Super casino would be complete without a few watering holes and in Manchester 235 there are two options: The Vega Lounge and Icon VIP Bar.
For a sophisticated drink in amongst the stars, Manchester 235's Vega Lounge is on hand to serve up an evening of starlight entertainment.
Taking its name from the second brightest star in the Northern Hemisphere, Vega is open from midday until 6:00am for cocktails and 24 hours a day for food.
If you want something a little more exclusive then VIP booths are available upon request. However, if you want something even more exclusive, the Icon Bar is Manchester 235's premium drinking outlet.
Only open to specially invited guests, this bar is regularly frequented by footballers and celebrities, so even if you don't get an invitation, you can still partake in some celeb spotting in between drinks.
Entertainment for All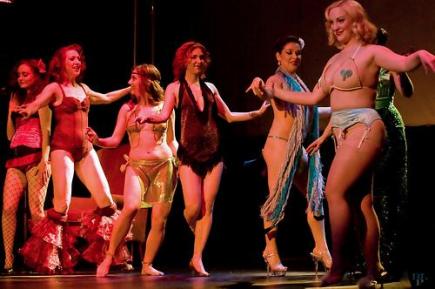 © Dance Photographer – Brendan Lally 
Beyond the eating and drinking, no super casino experience would be complete without some entertainment.
Manchester 235 regularly serves up a series of shows ranging from show stopping burlesque evenings to celebrations for major events from around the world such as Chinese New Year.
Essentially, whatever your persuasions are in terms of entertainment, Manchester 235 has an evening of wonders ready and waiting.
Although the natural inclination of anyone outside of the "gambling community" might be to view casinos with a certain degree of scepticism, there's actually a lot more to them than first meets the eye.
In years gone by it used to be the case that casinos in the UK followed a generic template that included very little more than a small bar and a room filled with gaming tables.
Super Casinos: The Clarke Kent Effect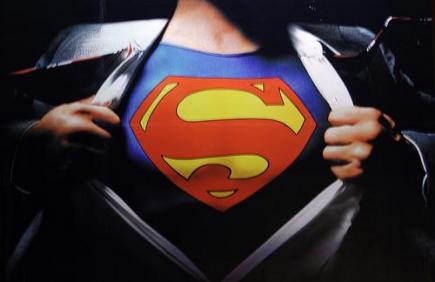 © Xurble 
However, thanks to the influence of Las Vegas and changes in legislation, the UK has been able to enter the super casino culture in the last decade and that's given rise to a new world of opportunities for weekend thrill seekers.
While gambling still serves as part of the lifeblood of venues such as Manchester 235, it's now no longer the case that patrons need to ante-up in order to have a good time.
From drinking and dining to dancing and watching shows, super casinos such as Manchester 235 offer a complete night out for punters of all persuasions.
One of the best examples of this is the forthcoming Michelin-starred evening with Glynn Purnell.
For £99 you'll not only get a chance to rub shoulders with a celebrity chef and taste some of the finest food in Europe, but you'll be doing inside a word of opportunities.
Casinos such as Manchester 235 have been given the prefix "super" for a reason, because, like Superman, there's a lot more to them than first meets the eye.