Luxury cars and designer bags have been seized by police in early morning raids across Greater Manchester as part of a £10million international money laundering operation sting.
Officers executed warrants for properties in Cheetham Hill, Salford and Hale Barns in the early hours of Tuesday morning, arresting seven men and two women aged between 27 and 50, who now remain in police custody.
The arrests came after an eight-month investigation into money laundering by organised crime groups across Europe by officers from Titan, the North West Regional Organised Crime Unit.
Detective Superintendent Jason Hudson, Titan's Head of Operations, said: "The coordinated arrests come as a result of an extensive and thorough eight-month long investigation by my team. 
"This investigation into money laundering has a reach far wider than just Manchester, with criminal operations reaching as far as Paris, and we believe as much as £10 million may have been moved."
A vast collection of designer handbags, laptops and perfumes were also taken from a number of addresses in Bolton, Altrincham, Openshaw, Oldham and Sale.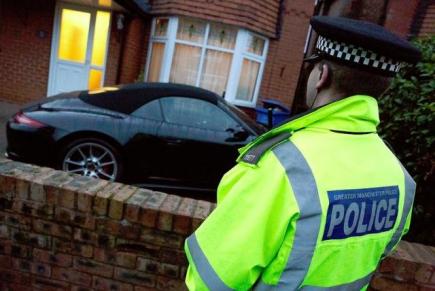 NICKED: GMP Officer stands outside house where suspected laundering took place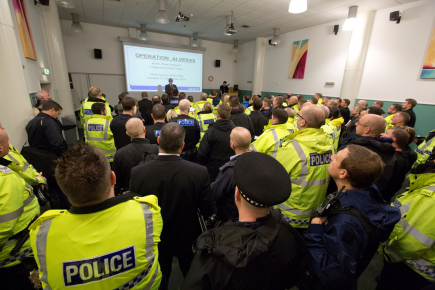 GETTING BRIEFED: GMP officers preparing before going out on the early morning search warrants
Det Supt Hudson explained how the no-nonsense possession handling approach makes a point to criminals and the public.
He said: "Along with our colleagues from Greater Manchester Police, we have taken a significant step today in dismantling organised crime groups who are damaging communities with illegal money laundering, and the other crime this funds.  
"We have seized a number of high-value cars today, which I hope will show the public that we will – and do – strip criminals of their assets."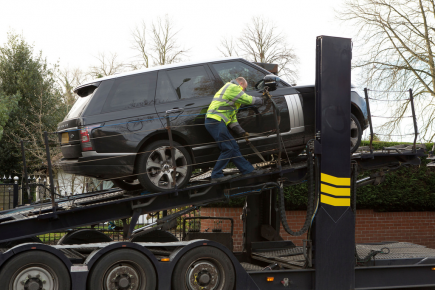 LOADING UP: The expensive vehicles were loaded onto a truck to be taken away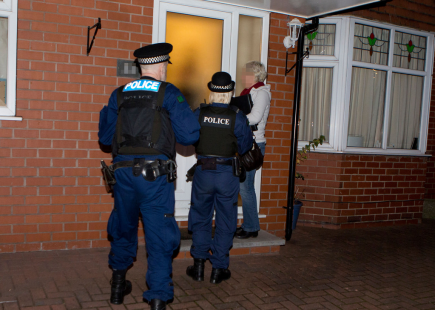 KNOCK KNOCK: An unexpected visit from GMP isn't quite what this homeowner was hoping for
"I send the message to people involved in this type of crime: your actions will eventually catch up with you and we will knock on your door," said Detective Superintendent Hudson.
"I would urge decent, law-abiding members of the community who have information about criminality where they live to share that information with their local police force or Crimestoppers so that positive action can be taken."
Crimestoppers can be contacted anonymously on 0800 555111.
Images courtesy of Greater Manchester Police, with thanks