Mancunians bracing themselves for the deadly Aussie flu can track the illness on a live map.
The strain – which caused havoc when it swept Australia in August – is predicted to take the UK by storm over the next few weeks.
Those who are worried that they'll fall victim to the outbreak can now follow its impact through the website Flu Survey.
The platform provides an outlet for sufferers to register symptoms in their area, with the data then being used to build a digital map of the country.
The colours of the map update every few minutes, with areas in blue reflecting low reports of flu and regions in red showing high reports of symptoms.
Greater Manchester is currently a purple shade, suggesting that reports of illness are growing in the area.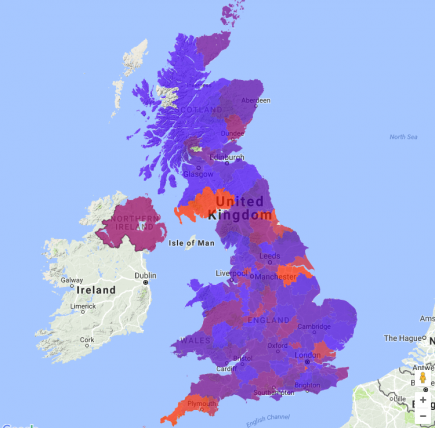 DEADLY: Hundreds have already lost their lives
The winter bug – officially known as H3N2 – is a subtype of influenza A.
It's been blamed for more than 300 deaths in Australia, while thousands of others were also struck down with it Down Under.
Symptoms include body aches, coughing, exhaustion, fever, headache, minor congestion, sore throat, vomiting and diarrhoea.
The best protection against the strain is to get a flu jab. This is free on the NHS for pregnant women, people with chronic medical conditions, and those aged over 65.
Last month the crippling illness began to take its toll just a stone's throw from the UK when it hit Ireland.
The Irish Health Service Executive later confirmed that a 'small number' of people had died from the flu, while many others have been hospitalised.
MMA fighter Conor McGregor recently revealed that he had to cancel his New Year's Eve plans are being struck down with the flu.
Sharing an image of himself recovering in bed on Instagram, the UFC star wrote: "Well that was a wild New Year's Eve. Half the family hit with the Australian flu virus and some even left in hospital with it. I've never even been to Australia wtf."