Welcome to the jungle… we've got fun and cake.
Mancunians with an insatiable sweet tooth and a sense of wanderlust will be transported to paradise at the Cake and Bake Show this weekend.
Cake enthusiasts will get the chance to step into the lush surroundings of the Indian jungle thanks to the artistry of cake artists and bakers extraordinaire Cake Bomb.
A half-tonne Indian elephant, a glaring Bengal tiger, a cheeky monkey and a preening peacock are just some of the animals strutting their stuff against the incredibly-realistic jungle backdrop which features a flowing glucose waterfall.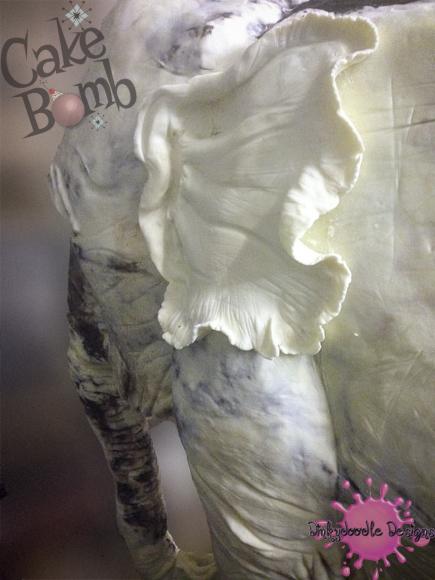 NO NEED FOR BUNS: Plenty of sweet things in an elephant made of cake
The 16-strong team, with artists from as far afield as America, have constructed all creatures great and small from the humongous elephant down to a myriad of creepy crawlies from cake, sugar paste, jam, gelatine and icing.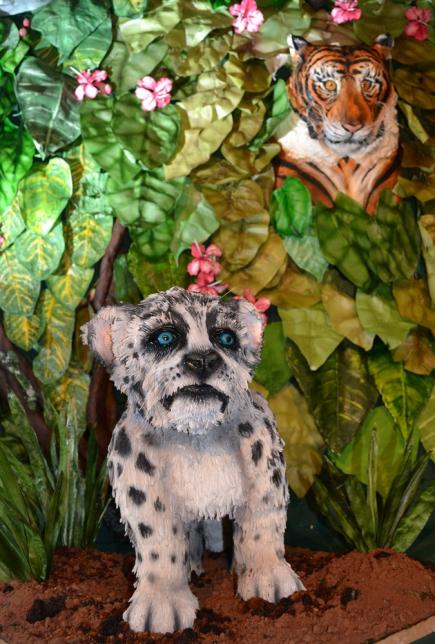 HE'S BEHIND YOU! A Bengal tiger and a snow leopard cub
Overseeing the scene is a three-headed, six-armed Hindu goddess called Kashmira sporting flowing blue and golden robes. 
The brainchild behind the humongous installation is cake artist and founder of North Star Cakes Francesca Pitcher.
She trained as a fine artist and has always harboured dreams of doing a large-scale cake installation, admitting that before set up it was the first she had met a number of the bakers.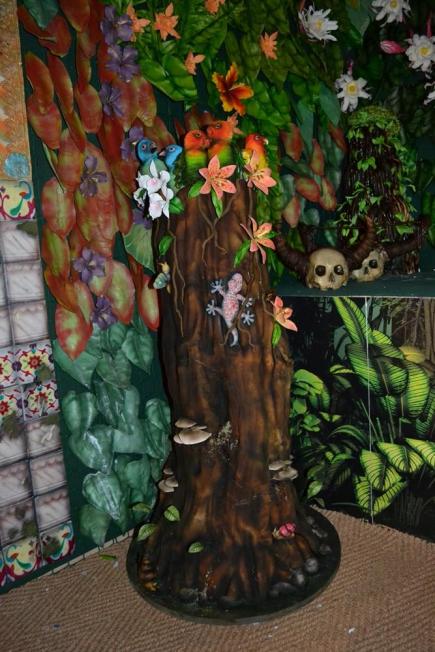 LOVE BIRDS: Molly of Molly's Creative Cakes created this tree trunk topped with parakeet couples
Francesca said: "I admire all their fantastic work, they are all incredibly-talented people.
"It's been an intense six months, especially the last three months,as all these women have their own businesses and are having to work around it.
"I will feel quite emotional when it's all finished – it's coming together beautifully."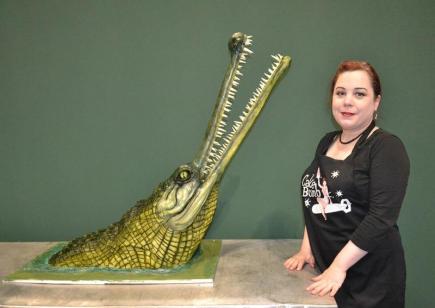 SNAP HAPPY: Annabel with her Indian crocodile
Annabel de Vetten has turned her skills to creating this stunning fish-eating crocodile called a gharial.
It's made completely from cake, sugar paste and is topped off with glacier mint eyes.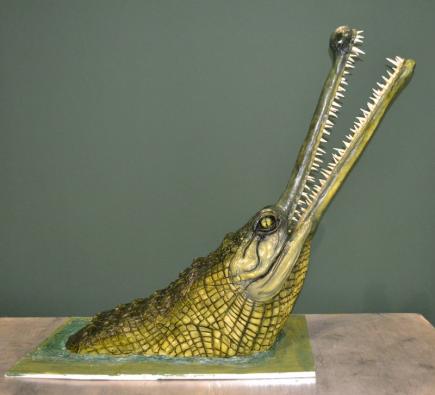 I'VE GOT MY (MINTY) EYE ON YOU: Cake and sugarpaste crocodile
Not completely leaving her cadaverous creations behind her, she also brought along solid chocolate headhunter trophies, inspired by her visit to an Oxford museum.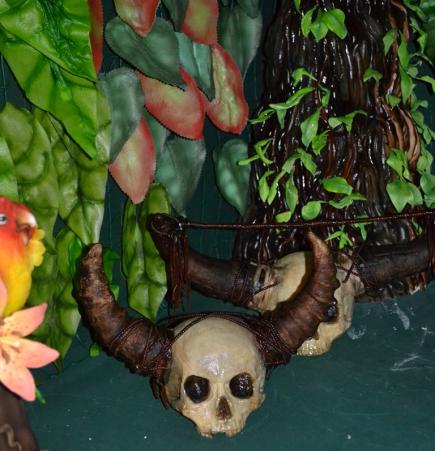 THE HEADS HAVE IT: Chocolate and cola lace trophy hunter heads
Rose Dummer of Rosie Cake-Diva who is a relative newcomer to the world of beating eggs and creaming butter.
She started life as the country's first female helicopter pilot in the British Forces and revealed that it was her children who got her into baking.
Rose said: "I started making cakes for my kids and I enjoyed doing that. I'm a bit of a diva as I wanted every cake to be better than the last!
"This project was made possible by the internet as it's opened up the world to those who are incredibly talented and we (Cake Bomb) reached out to other people so we could work together and co-ordinate online."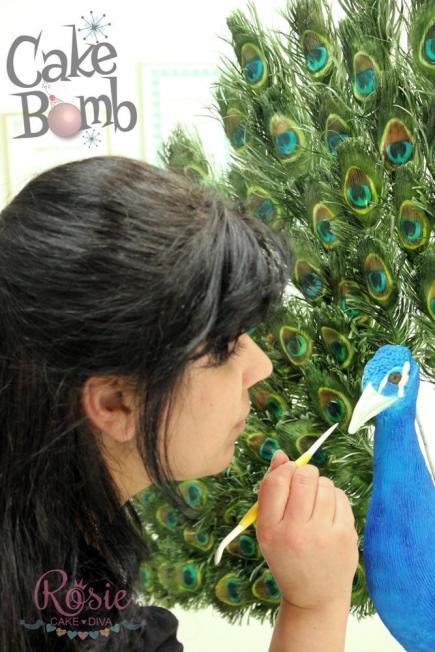 PREENING PEACOCK: Rose putting the finishing touches to her creation (© Cake Bomb)
The team including Annabel De Vetten, Vicki Smith, Tracey Rothwell, Beth Mottershead and Molly Robbins, to name a few, spent a few weeks throwing around ideas plumping for ones that would include the most colour and creativity.
Back in November last year they settled on an Indian jungle plumping for only animals indigenous to the region.
She said: "We've all done very realistic life-sized animals but have also blinged them up a bit to add some more decoration.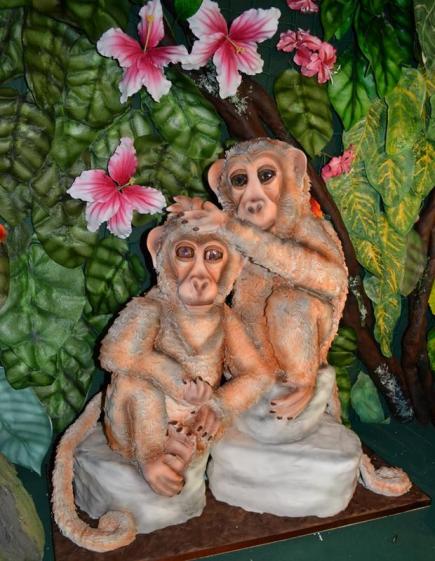 MONKEYING AROUND: Two monkeys groom one another
"We've done most of it ahead of the weekend but will be assembling bits of it together on the spot so people can see how we do it."
However it's not just an extravagant display of these talented artists' work but also leaves visitors with a conservation message.
 "We want to bring a museum experience to the show. A lot of the animals on display are in danger of becoming extinct and are running quite low and need our protection."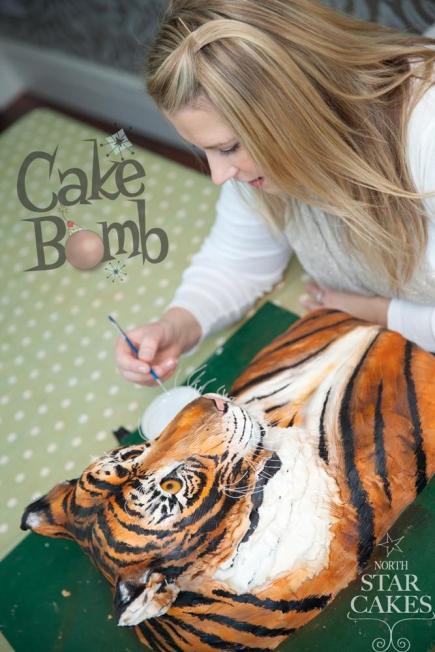 EYE OF THE TIGER: Francesca puts the finishing touches to the creation(© Cake Bomb)
Extreme care has been taken to ensure that visitors are given as authentic experience as possible with delicate brush strokes bringing to life the detail of the peacock's feathers and the monkey's fur, but these ladies have gone one step further right down to the nitty gritty details.
"We have made edible elephant dung which was cast from a real elephant dung mould – that is how serious we are about it being realistic!"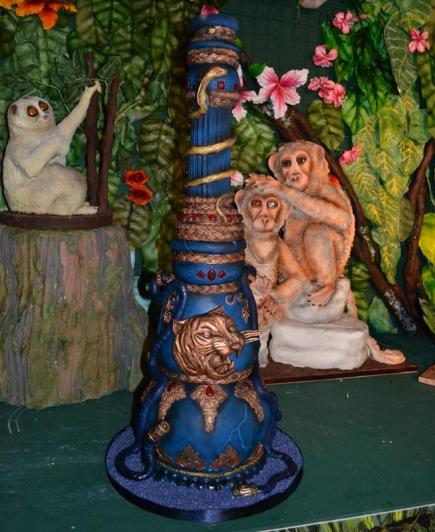 SMOKING PIPE: Created by Beth Mottershead
Beth of Cakes by Beth struggled to find the perfect way to get her creation smoking realistically without damaging the other cakes with a water-based scent.
She eventually struck gold when she went on a model railway forum and discovered that the funnel and smoke used in the models would be the perfect addition to her creation.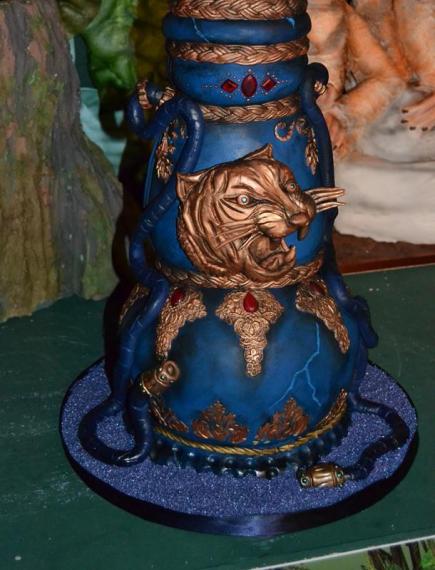 MODEL BEHAVIOUR: Smoking pipe
 
The Cake & Bake Show 2014 is at Manchester Central April 4-6. After the show the jungle will be placed in storage before being on display in London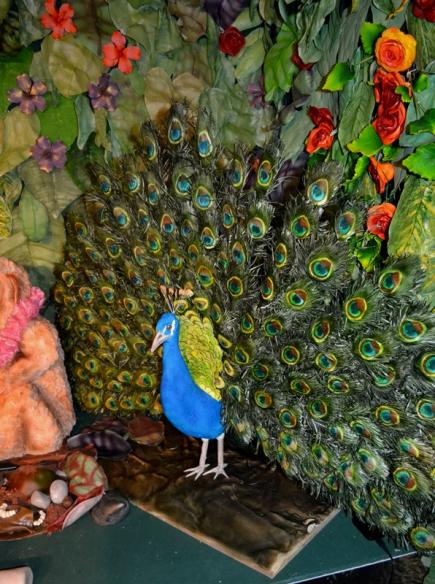 READY FOR MY CLOSE-UP: Stunning peacock creation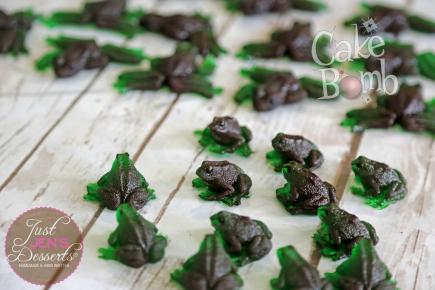 For more information about Cake Bomb click here.