Manchester may be basking in the August summer sun (between showers) but one high street store in the Trafford Centre is already lining its aisles with Christmas stock.
With the school holidays having only just started and many people still to go away for a summer break the season of goodwill may seem like a far cry away.
But whilst the sun may be ding dong merrily on high, Clintons has already brought out its line of festive cards – nearly five months ahead of the Christmas period.
Santa Claus came to town 150 days early in at one of the country's biggest shopping centres, with the Trafford Centre showing off merry Christmas displays in the hope to entice shoppers – despite them being in shorts and sunglasses.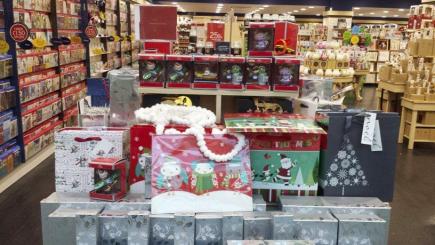 ON THE 150TH DAY OF CHRISTMAS…: Christmas stock out in summer (© Cavendish Press)
Cards included snow-covered pillar boxes and teddy bears dressed as Father Christmas and children looking at presents under the Christmas tree.
Strategically placed on the entrance to the store where outside temperatures at the time were 24 degrees C, boxes of cards were being sold with a variety of snow scene designs, including snowmen and Christmas trees.
There were also displays of festive gift bags and decorations including models of snowmen in a bid to entice customers to stock up early ahead of the festive season.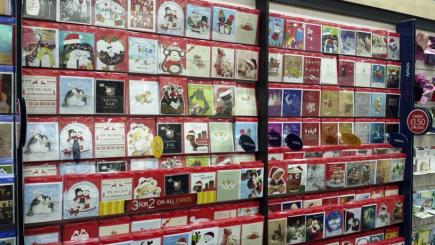 JINGLE BELLS, SUMMER SELLS: Need your Christmas card early? (© Cavendish Press)
But the display stunned shoppers who were browsing around the shops for sun tan lotion, BBQ equipment and swimming shorts.
One shopper said: "It's a bit premature to be selling Christmas cards when you think Christmas is the best part of five months away.
"It takes the phrase Christmas comes early to a whole new level.
"I normally buy my Christmas cards two weeks before so to see them on sale now is quite laughable.
"It's too far ahead we haven't even got summer out of the way. I actually came out into town to buy a barbecue and popped into this shop for a birthday card. I couldn't believe it when I saw these Christmas cards – no doubt the Christmas trees will be out on sale soon."
No one at the shop was available to comment.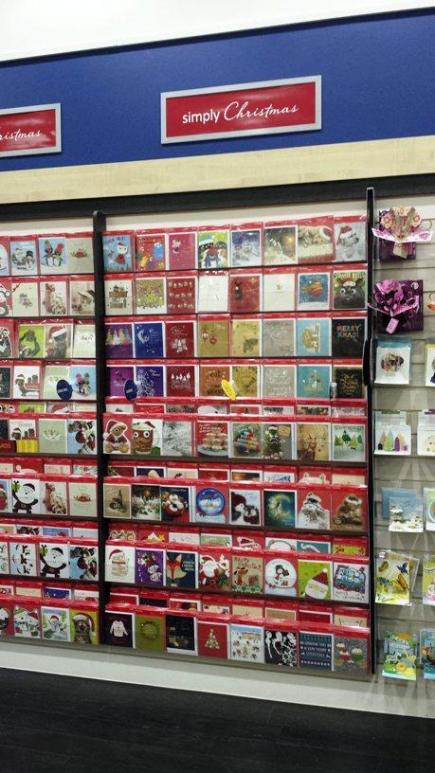 IT'S CHRISTMAS… IN 150 DAYS: Clintons not afraid to get the stock out early (© Cavendish Press)