The Government are out of touch with the youth of today, according to a young Manchester jobseeker – despite forecasts predicting unemployment rates to plummet.
Recent figures from the British Chamber of Commerce (BCC ) have predicted a brighter future for the UK unemployment rate. 
John Longworth, Director General at the BCC, announced the UK's unemployment rate will drop from more than 6.4% in the second quarter of 2014 to 5.5% in the second quarter of 2015.
The downward trend will continue in the forthcoming years as youth unemployment is predicted to have a net fall of 130,000 by 2017.
Despite this, Tom Hibbs, 19, from Moston, believes the figures are a false promise. He said: "I'm sceptical about the increase. The thing is politicians and the government don't talk to you people.
"Maybe if they talked to us more, they would understand what changes need to be made to increase jobs and what we're actually doing rather than what we're not doing."
Tom feels terms like NEET, used to describe a young person not in employment, education or training, is indicative of the government is out of touch.
"I find the term NEET really patronising," he said. "Not everyone has a great start in life. They might have family issues or other difficulties. 
"It's not really fair to be given a label by society that has a negative meeting. It's not really going to motivate us."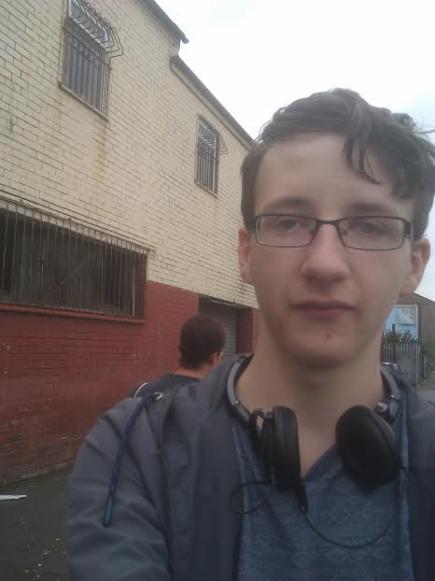 DISCONNECTED: Tom says the Government simply don't talk enough to the youth
Like many from difficult backgrounds, Tom found himself falling into bad circles when he was young, which subsequently impacted his schooling.
He said: "I grew up messing around with the wrong crowd. I didn't do very well in school I got bad grades. You're always judged by your grades when applying for certain jobs.
"I found myself doing a mechanics course which wasn't really for me but Rathbones helped me improve my English writing and maths skills overall."
For the past two years, Tom has been a learner at Rathbone, the nationwide voluntary youth organisation that works with young people to get back into employment through training and qualifications, a mission that has helped Tom see his own potential.
"I've met loads of young people who have had similar situations and are from the same background. If I wasn't a learner at Rathbone I'd probably be on JSA.
"I wouldn't have met some interesting people and had different experiences of work from working in a garage to doing a course in business administration. I'm now a receptionist at Rathbone so it has helped.
"Places like Rathbone are great because it gives people like me who didn't do that well in education  a chance to prove themselves."
Image courtesy of Helen Cobain, with thanks.