A billion-pound Bolton based business formed on the back of a £1 bet in a pub on Christmas Eve 1999, is expanding into Europe six months ahead of schedule.
AO World – an online retailer that sells all types of domestic appliances from fridge freezers to washing machines – was floated on the stock market in February and has since enjoyed annual revenues of £384.9million.
A German warehouse, head office and delivery network have been set up in an attempt to replicate the success of the UK's operation.
John Roberts, the Bolton businessman who founded the company, claims the brand's success is down to the philosophy of the company to 'treat every customer like your Gran'.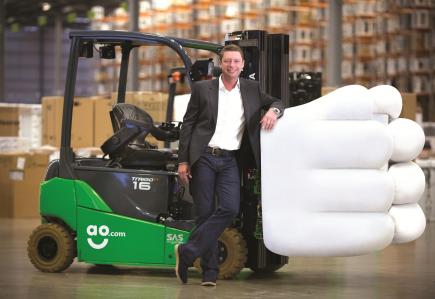 SILVER LINING: AO World's ehtos is to 'treat every customer like your Gran'
He added: "We are as passionate about building the AO brand in Germany as we are in the UK and can't wait to start bringing German consumers a better way to buy the category, as we have for UK consumers.
"Germany is our stepping stone to realising our ambition to become the leading online retailer in our categories in our target markets.
"I am extremely proud of our team at AO and the scale of what they have achieved in our first step in our international strategy.
"Over the history of our business we have invested in people we believe can make things happen and then given them the confidence to try, learn and grow.
"The launch of AO.de is testament to their ability to execute our promises and replicate our proven business model overseas."
The website ao.com was born as a result of a £1 bet, in which founder John Roberts bet his friend that he would quit his job with kitchen fitter Moben, and set up his own company selling domestic appliances.
The company have their offices in Lostock, Bolton, and employ over 1000 people.
The website ao.de went live earlier this week for advanced orders, and deliveries are expected to commence on October 14.