Responding to prime minister Rishi Sunak's cancellation of the Manchester leg of HS2, Andy Burnham has claimed he was not consulted about the decision.
In a press conference at Station 1830 at the Museum of Science and Industry – the terminus of the world's first intercity passenger railway – Burnham displayed his frustration at Sunak's replacement project Network North, claiming of HS2: "It is a coherent plan that has been broken up."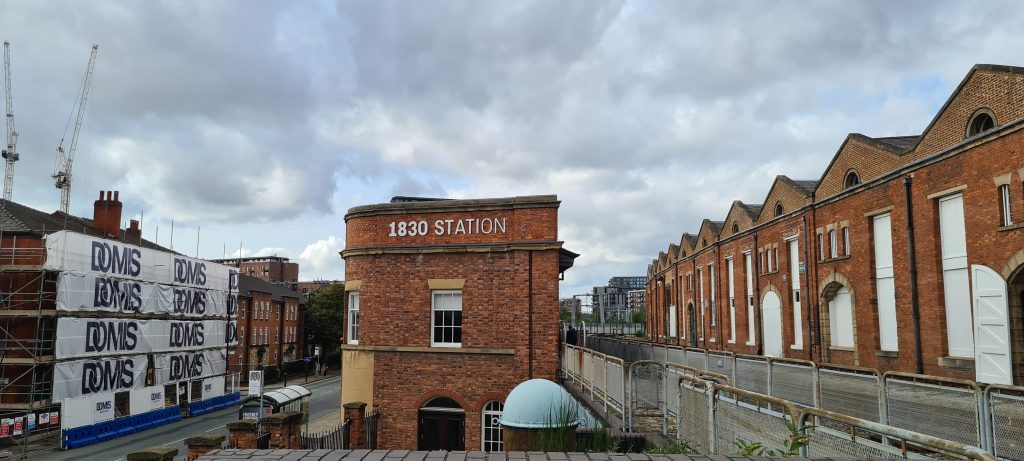 Burnham was critical of the new proposal, saying: "It involves patching up existing lines and leaving us with a problem that still has not been fixed, so it doesn't work east-west. But nor does it work north-south either.
"[It] just does not make any logical sense to take HS2 trains up from London to Birmingham and then off HS2 onto the West Coast mainline, which is already a heavily congested line.
"Anybody who lives in this part of the world knows that you just will face disruption and overcrowding and inconvenience if you try and travel across the Pennines going anywhere from Liverpool to Newcastle or anywhere in between."
He added: "We've been at this for 15 years, where we've been working together across geography, but also across the political divide, to try and develop the right plan for the long term best interests of our country.
"I don't see how you can take a plan that goes beyond the life of any individual government, or goes beyond the interests of any one political party, given that it goes all the way through the country. How you can take that plan, and basically tear it up at a party conference.
"Surely, this should be done on a cross-party consultative basis."
Burnham also reflected on the changes the project has undergone over the last decade.
He said: "Almost 10 years ago, George Osborne came to the building just beyond here, to tap into that spirit that the north of England had in the 19th century of bringing new developments to the world, to say that he will bring forward a northern powerhouse.
"Ten years on from that announcement, the Conservative Party have not shown the courage, the conviction, or the capability to turn those statements into reality – to the great frustration of people here.
"What has been announced today feels more of the same. Does this country have the will within it, to actually prioritise the north of England and sort out its transport problems?"
Bev Craig, the Leader of Manchester City Council, said: "This bit of HS2 being axed today is the final nail in the coffin of what we see around that infrastructure project to connect the north.
"When we've seen rollback after rollback, policy after policy get dropped, we have to think about what message that sends to people here in cities like Manchester.
"Until we have a bill in Parliament, until we have funding in place, I don't think we can ever accept simple promises in a party conference.
"There is a bill on the table at the moment in Parliament – the Prime Minister needs to take that through Parliament to be able to withdraw that. And I would urge him to not treat the democratic process in this country with the same mockery that he's shown city leaders in not engaging – in ripping up the plans."
Lou Cordwell, Chair of the Greater Manchester Business Board, said: "We've been willing to talk.
"We would have actively engaged in what we pride ourselves in, which is a really collaborative way of working with government and with our colleagues across the north.
"What business needs is certainty, policy and commitment to those policies, not last minute changes."
Lord McLoughlin, Chair of Transport for the North, later said in a statement: "The cancelling of the northern leg of HS2 is naturally disappointing. It's undeniable that this will be seen by many as a missed opportunity for the region, and the country as a whole.
"Only last week, northern business and political leaders came together at our TfN Board to speak with 'one voice' to reaffirm our position that HS2 and NPR in full are vital to truly transform the North.
"The announcement of investment in the region is obviously welcome. And we will look to work with government to fully understand the implications for the North of the proposals set out today in the Prime Minister's speech, and consult with our Board on the best way forward in light of this new change of policy.
"There are still quite a few areas that require further clarification from the Department for Transport, which we will be seeking from them."