Manchester's Christmas Markets will return on November 15, marking the start of the most wonderful time of the year.
Regularly voted as one of the premier Christmas markets in Europe, Manchester's festivities will be bigger than ever this year, with expansions announced to the Market Street and Exchange Square sites, and a return to the Corn Exchange after its redevelopment.
These improvements will come after the festival drew in over nine million visitors last year, with two million alone visiting the Albert Square centrepiece, generating millions of pounds for the city's economy.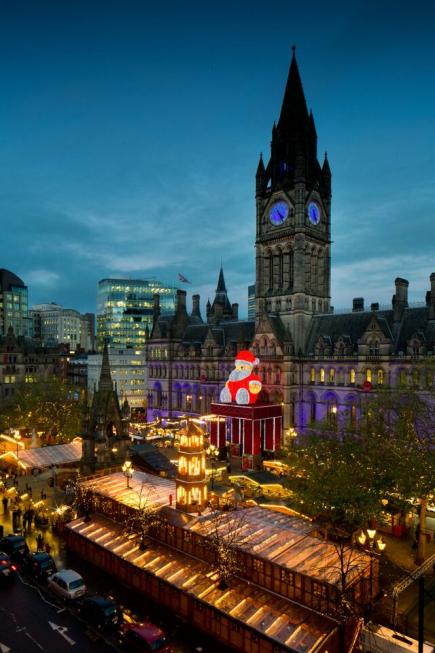 ALBERT SQUARE: Two million people visited the centerpiece of the markets last year, complete with a respledent Father Christmas
Councillor Pat Kearney, the city's Christmas spokesperson, said: "For me the countdown to the Christmas Markets began the day they closed last year.
"But the minute our giant Father Christmas takes his place in front of town hall, that's when the real excitement starts.
"The city takes on a festive glow, the nights don't seem as dark and the traders at the Christmas Markets fill the air with a thousand delicious smells."
The city will host over 350 stalls, selling festive favourites such as glühwein and bratwurst (mulled wine and sausage), and with several areas of the city taking part there's plenty to explore.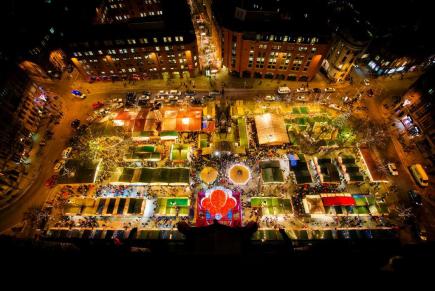 REAL EXCITEMENT: Cllr Kearney feels that the markets give the city 'a festive glow'
If that doesn't get you feeling Christmassy, then the Exchange Square market will be home to a new two-tier beer house called The Mill, which will include a large central chimney, as a throwback to the city's industrial heritage.
Councillor Rosa Battle said: "The Christmas Market is one of the biggest events in the city's calendar, attracting millions of people each year.
"This gives a huge boost to the city centre economy, working to complement the high street and supports smaller business as well, by giving shoppers a real choice about how to fulfil those Christmas wishes."
The markets will open at 10am on Saturday 15, and close on Monday 22 December, with the Albert Square European markets remaining open for another day.
All food and alcohol stalls will be open until 9pm at night.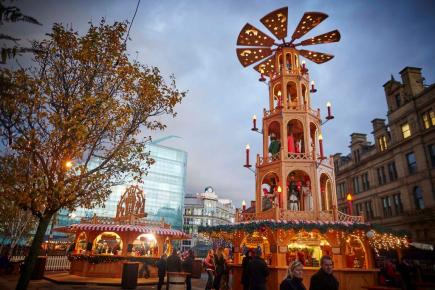 A HUGE BOOST: Cllr Battle says that the festivities are massively beneficial to the city's economy
Images courtesy of Mark Waugh, with thanks