A giant Syrian refugee puppet found her home on return to Manchester last night in a visual event hosted at Castlefield Bowl.
Little Amal has journeyed over 8,000km from the Syrian-Turkey border to the UK in a bid to encourage others to embrace refugees and migrants.
The sold-out event, The Walk: When the Birds Land, was an immense outdoor theatre project directed by Simon Stone (The Dig) and put together by theatre company Good Chance (The Jungle).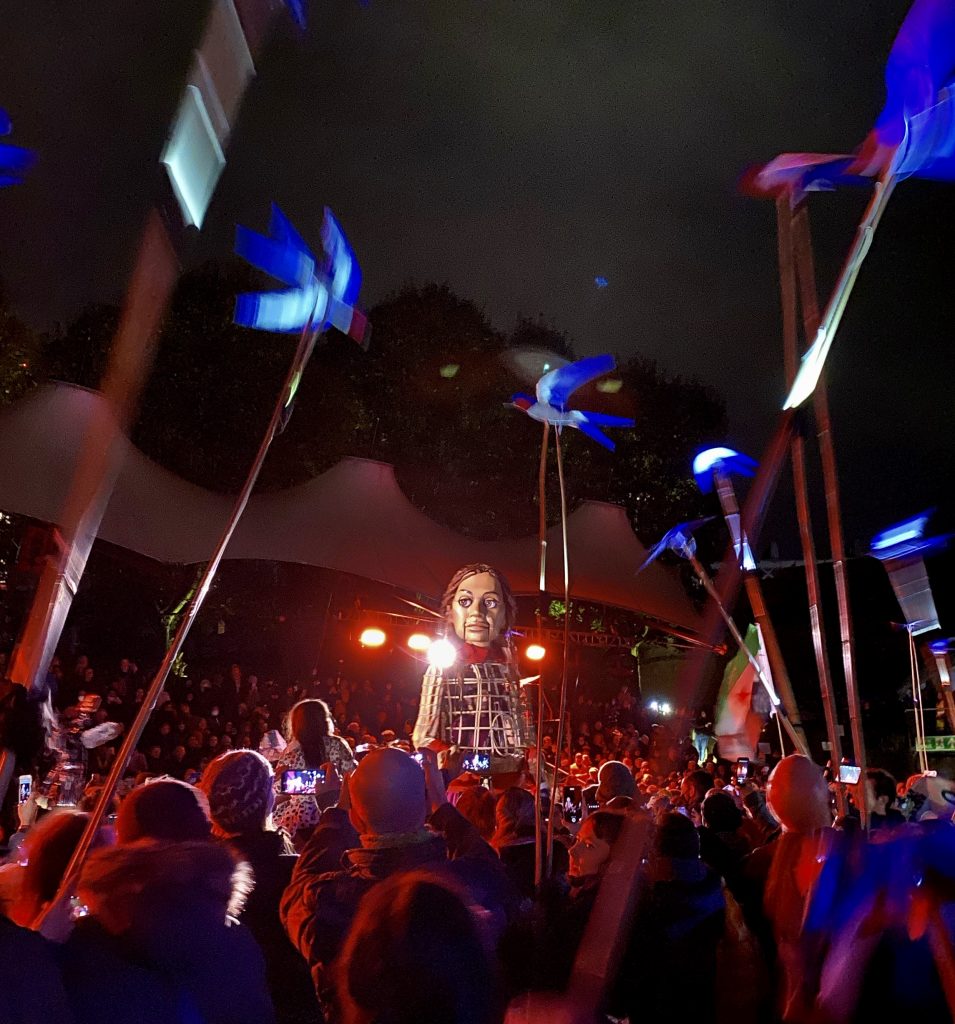 With captioning and a BSL interpreter, Good Chance created a vision of accessibility and continued their work discussing human rights.
At 3.5m tall, Little Amal is the product of the Handspring Puppet Company who are best known for their award-winning puppets in stage's War Horse, who she was united with upon arriving in the UK.
During her epic three-month journey around Europe, Amal has travelled through the likes of Greece, Italy, France and Germany before reaching the UK.
The Manchester event incorporated live footage of Amal making her way through the city centre with flashbacks to her time in other countries.
There were clips of her meeting people from all walks of life, including the Pope and other refugees.
Manchester International Festival Creative Director, Mark Ball said: "When creating the project, Good Chance were naturally drawn to Manchester because of its warmth of welcome and official status as a city of refuge.
"The purpose of the project is to shine a light on the refugee crisis but also to put a face to it, it's often difficult to humanise those stories and with Little Amal we've been able to do that."
Amal's journey through the streets of Manchester was filled with children's song, dance, spoken words and even a drag performance, all used to translate the challenges refugees face today.
The young girl represents those 26 million refugee children who have been displaced, often without their families.
Visiting schools in Wigan, Rochdale and even playing football at Old Trafford, Manchester International Festival have engaged over 4,000 students through the project.
Ball added: "It's great that she has been able to connect with people of her own age.
"We wanted Little Amal's presence in the city to feel authentic because she represents those looking for safety and community, things we all crave as human beings."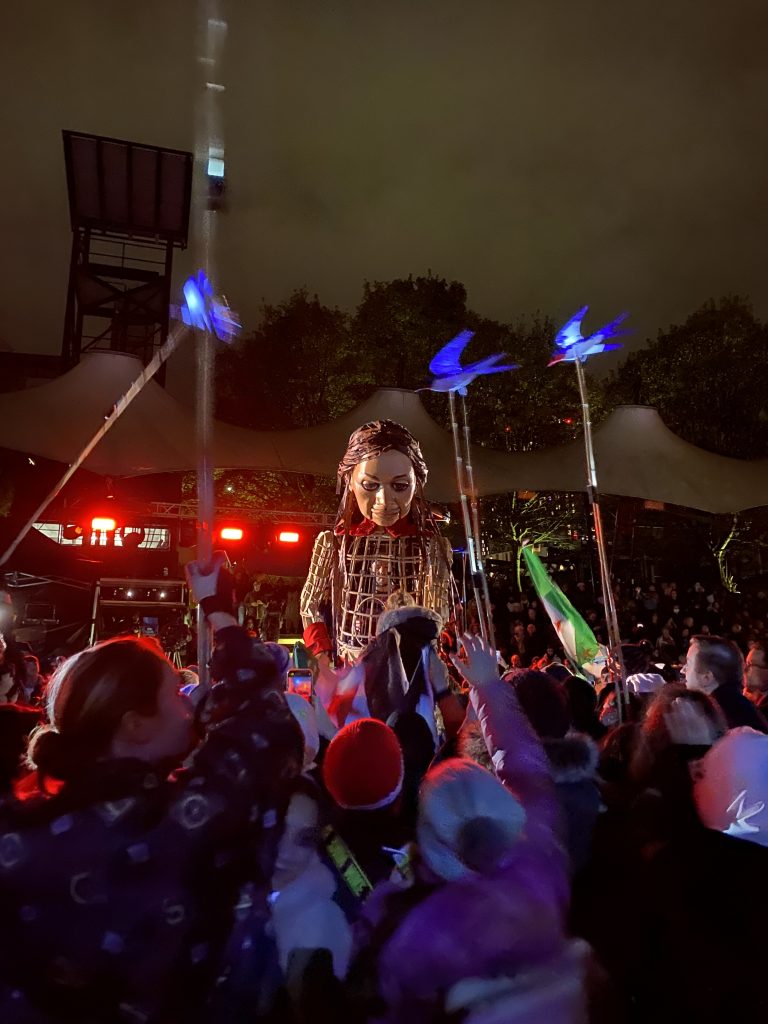 Those who attended last night's event were captured by the emotional journey that Little Amal has been on.
Attending the event together, sisters Ola Kra, 21, Rla Kra, 19, and their friend Instar Arous, 24, were pleased with the affect Amal has had on people.
Instar said: "This is very important because it will affect the new generation that haven't seen this before.
"We understand that people suffer and so it is good to see how and why they suffer."
Ola added: "Children are in the same situation everywhere and so it is great to show the whole world."
Through multiple languages and with a symbol of feminism as Little Amal joined hands with the suffragette statue in St Peter's Square, the event was greatly applauded.
As her journey came to an end, the puppet figure walked away into a mist to reveal a young girl, starting her new life in Manchester.
Ball said: "Little Amal is an emblem for that girl's story being remembered."