Campaigners are calling for Manchester City Council to rethink their development project for Ardwick's Gartside Gardens to turn park land into properties.
The plans, that would mean losing 35% of the park, are to join Hanworth close to Kincardine Road, erect 12 new sale properties and build a boulevard through the middle.
MM got in touch with Loz Kaye, the leader of the Pirate Party UK, after he took to Twitter to express his views with the post: "Manchester green space destruction alert. Please stop the ruining of Gartside Gardens."
Mr Kaye told MM: "The plans are a direct attack on a working class district of the city. Far from benefitting the wider population, the so-called 'knowledge corridor' of Oxford Road is being carved out at our expense."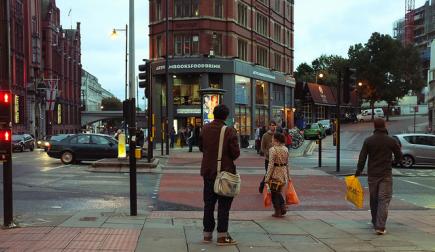 KNOWLEDGE CORRIDOR: £2m is being pumped into research jobs at the universities along Oxford Road (Courtesy of Dan Heron, with thanks)
He is referring to the £2million corridor growth fund which provides grants for jobs in research at the two Manchester universities and the University Hospital all based along Oxford Road.
Meanwhile, he urged Manchester City Council to pay more attention to its residents.
He said: "The biggest thing is to actually implement its stated policies on the environment, instead of ignoring them at every turn in the planning process. Citizens should be involved through real engagement rather than token consultations." 
Mr Kaye also referred to Manchester as 'Greychester', adding: "It's time for a compelling vision for Manchester as a liveable city."
As well as his fears over the suitability of the city as a home, Mr Kaye is concerned about the green credentials of Manchester.
He added: "The council goals for carbon emission reduction should be robustly followed, rather than the catastrophic increase we have seen this year. We should make Manchester everything London is not, an inspiring garden city in a real sense."
Mr Kaye is not alone in his objections to the plans as others have joined him to petition the council, including Manchester resident Clive Hamilton.
He said: "We need social housing not private developments and any development should use existing numerous brownfield sites in our city – not destroy existing parks and green spaces."
Gail Stanley added her voice to the debate, saying: "My elderly family member relies on this green space from chatting to neighbours, dog walkers or just sitting watching children play. Please leave this park alone. Don't rip the heart out."
Lynne Spilsbury also from Manchester and a park user said: "They're taking away from the poor to line the riches pockets. This is our home were are children are growing and play."
And resident Lauren Caroll added: "It is a lovely park and I have lovely memories as a child in that park, plus it is the only bit of greenery we have in Ardwick."
But Scott Jackson summed it up best, saying: "We like our estate how it is. Thanks but no thanks."
S4B, a collection of private companies working with the council have pledged to plant more trees when the development plans are completed.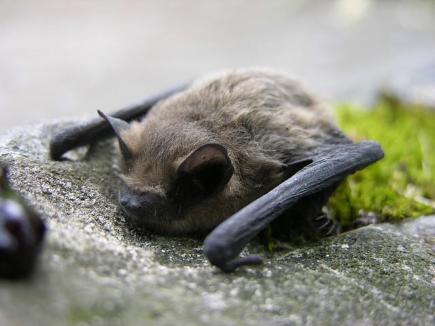 FURRY FRIENDS: Gartside Gardens is home to some of the UK's bats, who are at risk of extinction (Courtesy of Lee Carson, with thanks)
In a planning statement they said: "There is currently 21,715 sq m of green space in Gartside Gardens. Following the regeneration, the improved higher quality green open space in the area including Gartside Gardens, the new orchard and allotments will total 20,861 sq m – a reduction of just 854 sq. m. (which is 4% of the whole area and a similar size as the new Games Area)."
The park contains bats and hedgehogs – both at risk species, which are protected by the UK Biodiversity Action Plan. 
Gartside Gardens was created in 1821 and was used as the Dissenters Burial Ground, which then became Rusholme Road cemetery. The cemetery closed in 1933.
Manchester City Council refused to comment.
To read or sign the petition click here.
Main image courtesy of Google Maps and ajehals, with thanks.