UK supermarkets are increasing the price of their value items faster than their more expensive alternatives as the cost-of-living crisis continues, new research shows.
According to the study by Skuuudle, items originally below 75p have accelerated at the fastest rate of 16%, while items priced over £5 in July have fallen in price up to nearly 4%.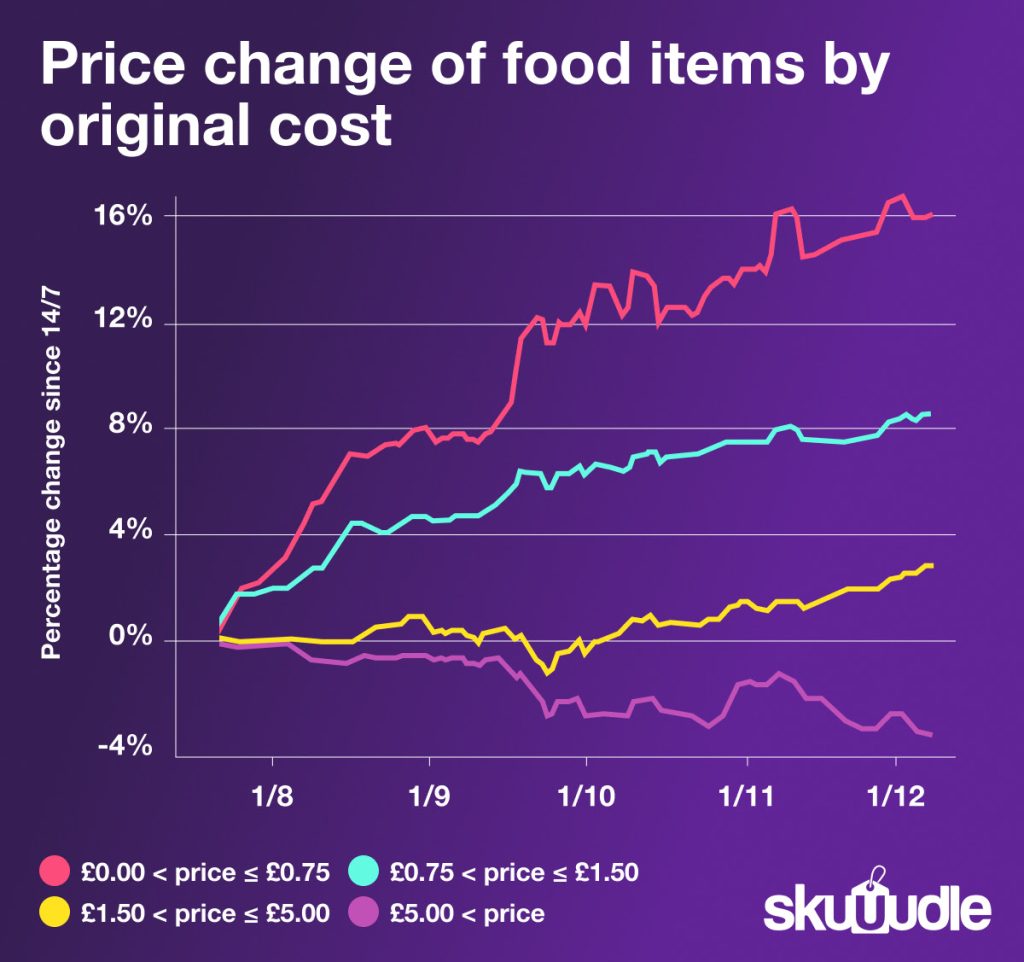 Skuuudle tracked just under 19,000 products daily between July and December to conduct their findings, including staples such as biscuits, snacks, chocolate, pasta, cans, oils, rice, and packets of food.
Reduced demand for expensive items during the cost-of-living crisis could be the reason for the change in prices, according to a Skuuudle spokesman. The rising cost of the production and shipping process of products is also believed to be a contributing factor to the price increase, as well as issues of supply.
He said, "It is often the cheapest items in our basket that we pay the least attention to so understanding that some of these staples might be increasing at a faster rate will help the most value conscious shoppers stay in control of their weekly food shop bills."
Those on a lower income may not be able to benefit from the reduction in the price of the more expensive items but will notice the increase in the price of the value items. The rising costs for basic essentials mean that low-income families across the country will continue to struggle.
Retailers across the UK are therefore faced with the dilemma of considering their customer needs against the suppliers and supply chain.
Photo by Tara Clark on Unsplash