The Government have deliberately made it harder for young people, students, transient renters and ethnic minorities to vote, according to Manchester Labour Councillor Kevin Peel.
The Government introduced the new way of registering to vote called individual electoral registration (IER) last year.
The changes, which Mr Peel believes to be politically motivated, mean that every person has to register themselves individually and provide a national insurance number.
He told MM: "There is no doubt in my mind that the Government have deliberately made it harder for young people, students, transient renters and ethnic minorities – all of whom are less likely to register – to vote. Coincidentally these groups are least likely to vote for the Conservatives.
"We'll be heavily promoting voter registration in future literature and running a high profile online campaign to raise awareness of the new system and encourage sign up. The council are also going door to door and have written to everyone on the current register to make them aware of the changes."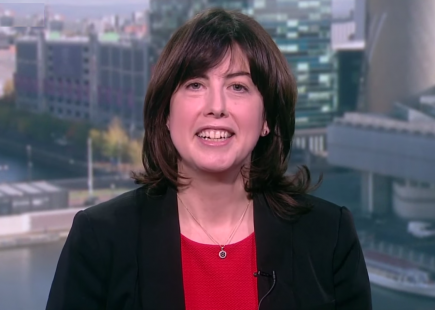 DAMAGING DEMOCRACY: Lucy Powell said the Government is sitting by while thousands lose their democratic rights (©BBC, via YouTube, with thanks)
Under the old rules the head of the household registered everyone who lived there, meaning young people were more likely to be registered.
Manchester Central Labour MP Lucy Powell spoke out after council figures showed that 12,795 people had fallen off the city's voting register in the past year.
She blamed the decline on new rules, introduced by ministers in 2014, which she claims make it more difficult for people to vote.
She told MM: "These figures show that the Government is sitting by and watching thousands of people in Manchester lose their democratic rights.
"Ministers are not giving councils enough time to implement the changes and are damaging our democracy.
"Labour would take drastic action to improve voting levels by lowering the voting age to 16 and piloting online voting."
Of the five Manchester parliamentary seats, Mrs Powell's central constituency has lost the most voters since IER was introduced, suffering a drop of 5,522.
One reason for this could be the high concentration of renters and students in the area.
A report on IER by the Electoral Commission, published last year, shows there is a correlation between areas with a high student population and low registration.
Labour have themselves claimed that the introduction of IER means student-y areas, or a high proportion of residents renting their homes, such as inner cities, would see a substantial drop in the electoral roll.
This analysis seems to have been borne out in Manchester with the worst affected electoral ward being the City Centre, where 1,800 voters fell off the register.
Nationally council figures estimate that more than a million voters have dropped off the register since IER was introduced.
New IER rules preventing university halls of residence from registering students automatically, as they did previously, are also said to be driving the decline in voter registration levels.
In response to this, Bite the Ballot, a charity aiming to increase democratic participation by young people, is holding a UK wide registration drive dubbed National Voter Registration Day (NVRD) today.
Historically voting levels among young people have been the lowest of any age group.
Estimates from the 2010 general election suggest just 55% of 18-24-year-olds were on the register and only 45% of those registered voted.
Speaking ahead of NVRD, the Bite the Ballot co-founder Michael Sani said: "NVRD is a day for all of us, as citizens, to celebrate our democratic rights.
"As this year's campaign is taking place during the handover from 'head of household' to individual registration, it's never been more important to make people aware of the power they hold and ensure they're registered to vote."
Bite the Ballot say that on NVRD last year they registered 50,000 voters and this time they are aiming for 250,000.
To find out more about NVRD and how to get involved, click here.
Or for more information about voting or to register to vote online, click here.
Main image courtesy of Ryan Woolies, with thanks.