Excerpts of a row between a radicalised Manchester  teacher – who attempted to flee to Syria to 'kill for ISIS' – and his family have been released by police as he was jailed for nine years.
Jamshed Javeed, of Cringle Road, Levenshulme was arrested in December 2013 after his family hid his passport in a desperate bid to stop him from travelling.
In a recording captured on a mobile phone, the 30-year-old former Sharples School teacher is heard shouting 'You don't want me to go but I want to and I am going, regardless,' as his parents plead with him not do 'something stupid.'
Javeed admitted to two counts of engaging in conduct in preparation of terrorist acts at Woolwich Crown Court earlier today and was sentenced to nine years imprisonment, six of which are to be served in custody with a minimum of four years.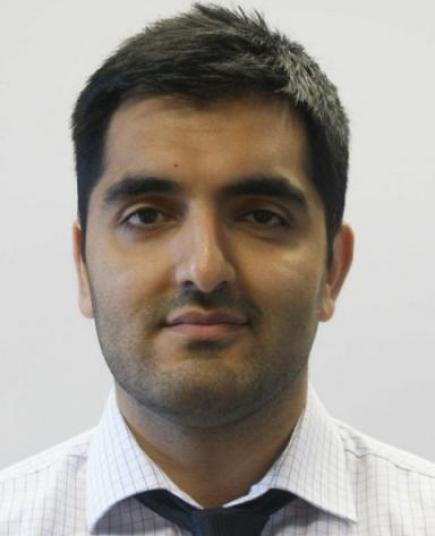 BEFORE RADICALISATION: Jamshed Javeed pictured in 2012
In the recordings Javeed his heard saying: "I'm not bothered about police. Lock me up. Am I bothered, if they lock me up?
 "I can say what I want, I want to go. I'm telling you now, I want to go. I'm not bullshitting anyone. I won't come round then.
"I'm not trying to do anyone favours. I want to come round 'cause I feel like coming round. That's why. `Cause you're my family."
He then says: "I'm not going to just cling on to this whole family thing. Other things are more important."
His father then desperately pleads with him to stay before threatening to 'testify' against him if he leaves to which Javeed replies, 'do it'.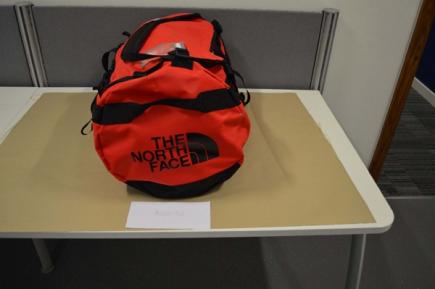 JAVEED'S BELONGINGS: Police retrieved the former teacher's 'go bag' packed with supplies 
In August 2013, family members noticed that his appearance and behavior had started to change and that he was beginning to hold more 'radical views'.
Between September and November 2013, four associates travelled to Syria for terrorism-related purposes, supported by Javeed one of whom was his brother, before he planned to travel to the country himself.
The court heard how he bought equipment for himself and for ISIS fighters to use once he arrived in Syria.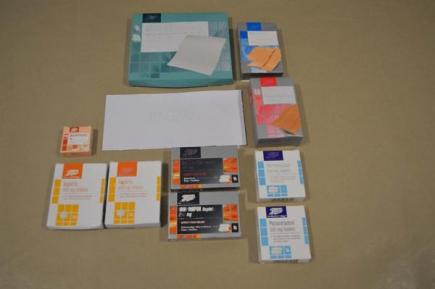 INSIDE THE 'GO BAG': Contents of the bag included plasters and over the counter medication 
In December 2013 his family grew suspicious of his behaviour and hid his passport and 'go-bag' which led Javeed to apply for a new passport fraudulently.
By this time the 30-year-old had also been sent a shopping list of equipment to buy to help ISIS fighters which included outdoor equipment, batteries, chargers and communication devices.
Detective Chief Superintendent Tony Mole, head of the North West Counter Terrorism Unit, said: "Javeed was an otherwise law-abiding man who had a responsible job, a child and another one on the way and respected.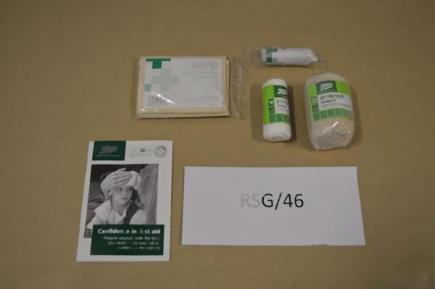 INSIDE THE 'GO BAG': Bandages were also found in Javeed's bag
"However, from August last year both his appearance and behaviour started to change and in a short space of time he started to support the ISIS cause and those planning to travel to Syria.
"His family grew suspicious and were clearly intent on stopping him, but he ignored their pleas and told them he was determined to go through with his plans to travel to Syria."
On December 19 2013, police attended an unrelated incident at his home and, while there, presented his wife with a prevent leaflet detailing the dangers and consequences of travelling to Syria.
When Javeed returned home his wife showed him the leaflet, which led to him going to his parent's house.
While he was there, a huge row broke out with the rest of his family. A recording of the argument was made by one of his family members. In the audio, Javeed's family pleads with him to not travel.
Detective Chief Superintendent Tony Mole added: "What this case tells us that the earlier we can be told about someone intentions to join a group like this the better. Ideally, we would like to stop people well before they get to this stage.
"That is why we say that if you are concerned about a friend or family member who has gone missing you should contact the police via the 101 non-emergency number."
Main image courtesy of GoogleMaps, with thanks.