Stockport residents are outraged at council plans which will see new houses built in Reddish Vale Country Park, as part of a project to redevelop Brinnington.
The debate resurfaced last week, after Stockport Council submitted the planning applications for 280 homes, as well as a £5million sports and leisure centre, with Countryside Properties heading up the building work on the homes.
If the planning applications are approved, with a decision expected in early 2015, around 70 of the houses are expected to be built on land in the park.
Speaking to MM, Pam Jones, Chair of the Friends of the Vale Committee, explained that a lack of communication from the council has upset members of the community.
"We were not informed that this was going to happen officially," she said.
"One of the Friends of Reddish Vale happened to be in Brinnington Library and came across a leaflet there about it and that was the first we knew about it."
Ms Jones said that the ombudsman for the project described the miscommunication as 'a series of unhappy accidents'.
"We feel as though we've been kept in the dark and that there hasn't been a proper consultation," added Ms Jones.
"They failed initially to mention that some of the land was in the country park, and we feel that it's unwarranted disposal of public-open space.
"A lot of people in Brinnington do feel disempowered. They feel that nobody listens to them and this is just another example of that."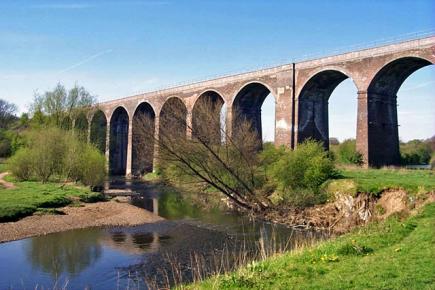 OUTRAGE: Ms Jones and others feel Stockport Council have not kept them informed about developments (©Bob Abell with thanks)
Iain Roberts, Deputy Leader of Stockport Council, disagreed and said that everything possible was done to keep people aware of events.
"I think it's difficult to get in touch with everyone but actually I think it would be difficult to see what more we could have done," he said.
"There are inevitably going to be people who feel like they haven't been properly informed."
Since the planning application was submitted and a consultation was started, Stockport Council has received 131 responses – with just one in favour of the project going ahead.
"I don't feel personally that the building of new private housing adjacent to Brinnington is going to do anything to regenerate the area," said Ms Jones.
She also suggested that the Reddish Vale Country Park land was being used as a bartering chip by Stockport Council.
"It is basically a 'quid pro quo' system where there is going to be a new leisure centre and they are going to do up the bowling green.
"They say that these two improvements will be endangered if they don't sell-off the land.
"I think that what they want to do is well intentioned but misguided."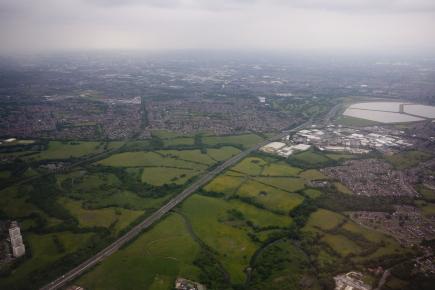 TRADE-OFF: Mr Roberts believes building in Reddish Vale is 'the right thing to do' (©Parrot of Doom with thanks)
Mr Roberts however, maintained that the use of country park land was a necessity rather than a choice.
"If we don't build on that very small part of the country park, the economics doesn't stack up, we can't build the houses and we can't get a new leisure centre, I think people understand that," he said.
"There is a trade-off. We wouldn't build there if we didn't have to but the fact is that we do and I'm certainly convinced that it is the right thing to do.
"It is not something we are doing lightly; it is not something we would ever do as part of Plan A; there were no alternatives
"We looked at every other place we could possibly build and where we could build, we are doing."
Protests have been ongoing for a while but now, with the planning application process underway, the group have started a petition to raise local support.
"We've done all the protesting, waving banners and standing on the town hall steps. We now have a letter of objection that we're getting as many people to sign as possible," Ms Jones said.
Another member of the public, who does not wish to be named, has reported rumours that people are afraid to object for fears of losing their homes.
They also mentioned that there is actually far more of a groundswell of opinion against the project than it may initially appear.
"People are up in arms about it, despite what the council says," the unnamed source told MM.