Anti-Tory protesters filled part of St Peter's Square today as they chanted to passing delegates of the conference.
The annual conference is being held between Sunday October 3 and Wednesday October 6 at the Manchester Central Convention Complex.
The conference prompted a heavy police presence and road closures around the City Centre.
Protesters holding 'Tories Out' placards chanted the phrase as well as 'scum'.
Chloe, 22, from Manchester, was one of those protesters.
Asked why she was protesting the Conservative Party, she said: "year after year they have denied the British people what they are owed, they are starving the NHS, they're starving schools of resources.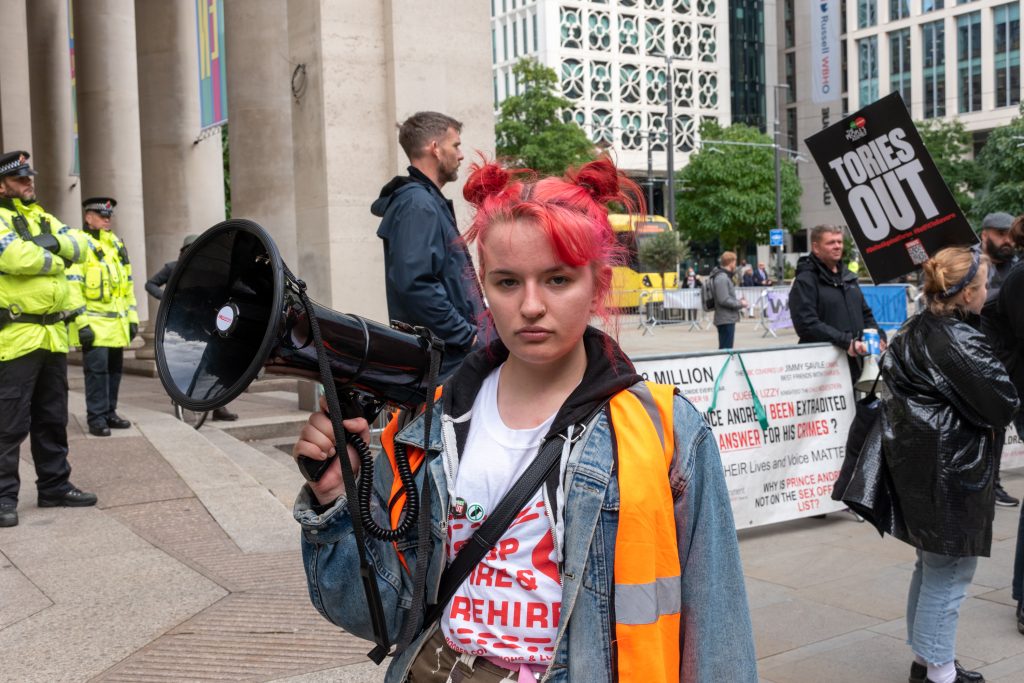 "By starving us of resources they're killing the elderly population, their handling of the Covid crisis is an absolute disgrace."

Judith, attending the conference, said: "I think they have every right to make their protest, as I have a right to attend the conference.
"I'm not sure if they're doing their cause any favours because they're not being very specific.
"I mean 'Tories Out' doesn't mean a thing, basically – it's just a point of view of a general election.
"That kind of protest will never convince me of anything."
Alastair, attending the conference with Judith, said: "Shouting 'Tories Out' is not going to do the slightest bit of good.
"Who are they going to replace it with? Jeremy Corbyn? It's just not going to be worthwhile, is it?"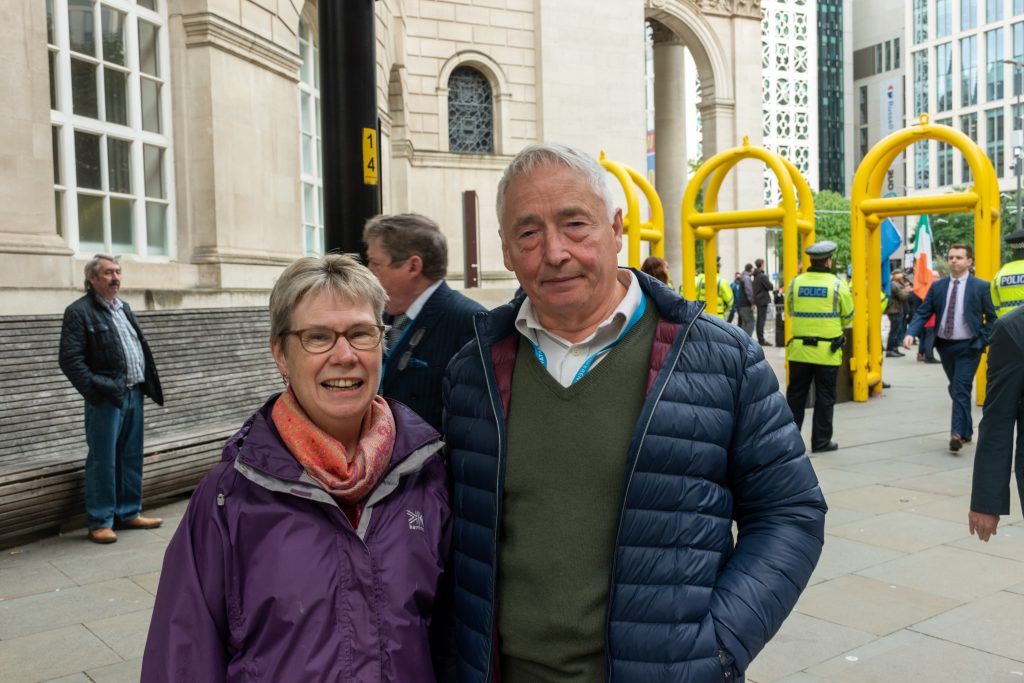 Protesters from other causes included WASPI women, anti-abortion, pro-British pork, and anti-Brexit.