More than a million farmers have been protesting across India for several months against three bills passed by Modi's right-wing government, which they say threatens their livelihood.
The three bills deregulate the agricultural sector, selling farmers off to private corporations, and were passed without consulting any farmer organisations.
Since the protest began in August 2020 amidst the global pandemic, the government has shut down the internet, water, and electricity at protest sites.
Several human rights abuses have occurred, with the arrest of journalists, hundreds of farmers missing, and walls of concrete being built around sites in an effort to deter protestors.
Last week, Indian farmers from Punjab decided to take their protest into New Delhi, the Indian capital, some travelling hundreds of miles.
Peaceful demonstrators were met with heavy police and military presence in New Delhi and the use of water gas and tear cannisters, this is where the situation is gridlocked currently.
It may be the largest human protest in history, with both sides failing to make progress on an agreement.
The Indian Prime Minister has defended the reforms, but the laws have been likened to a "death warrant" by unions.
This is an issue of particular concern to Sikhs in the UK and those linked to the Punjab, many British Sikhs and Punjabis are directly affected with family members and ancestral land in the Punjab.
Mancunian Matters spoke to five British Indians based in Manchester.
Arjan Singh, from Longsight, attended a car rally in solidarity with farmers in Birmingham in December.
Mr Singh said: "The protests were a stance from us to show the Indian government that the reforms are unfair and that's why we got together in Birmingham.
"In Manchester itself there are five gurdwaras [Sikh temples], what we've tried to do is get as many people together, it was not much notice just a few texts and WhatsApps saying this is our location where we'll meet and go down for a peaceful protest in Birmingham.
"My background and my family back in India, they've got farms and they've been affected by it and I know there's other families in Manchester that are in the same boat."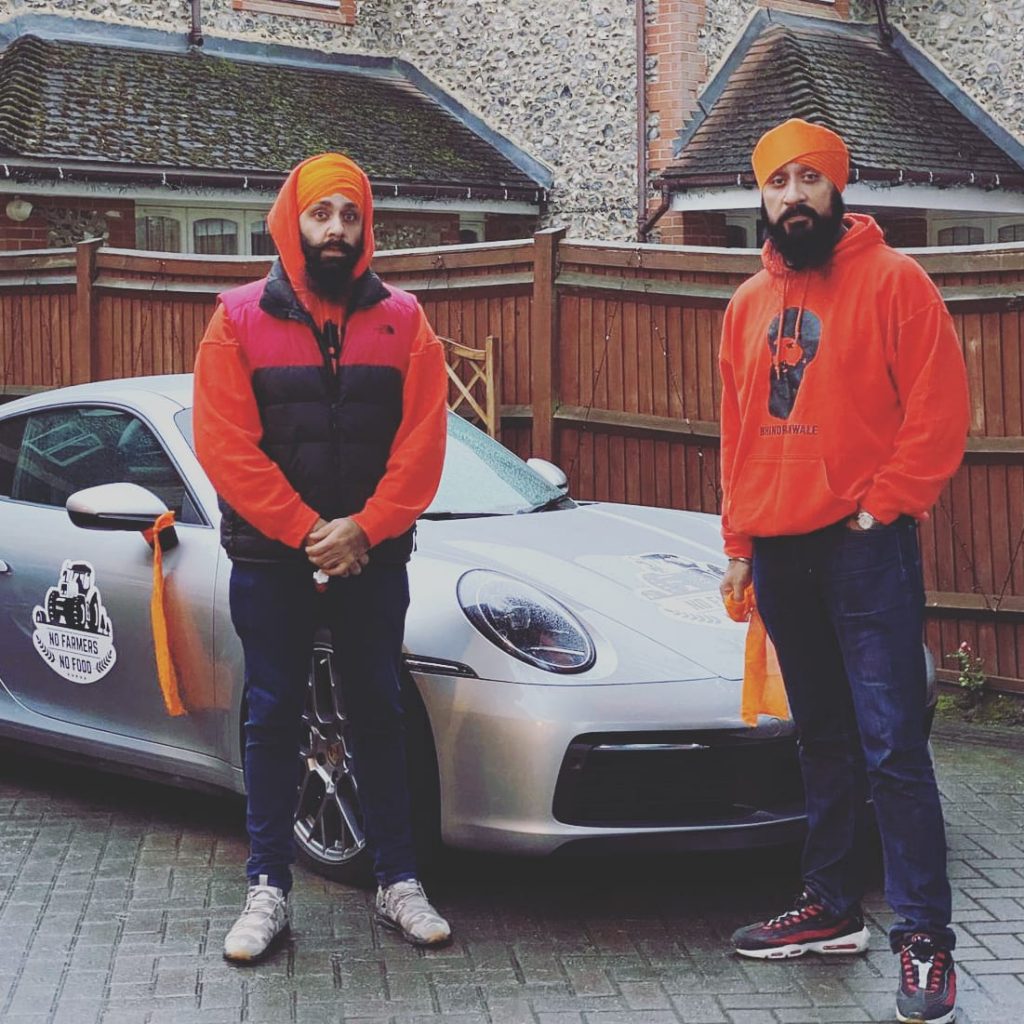 Arjan travelled with twenty-one other cars from Manchester, breaking lockdown rules.
"It's quite unfortunate with Covid, with Birmingham in tier 3.
"We were sat protesting in cars for twelve hours. It was an amazing turn-out and it just shows what it means on the other side of the world.
"The fact of the matter is we just want these reforms overturned and that's why these rallies and protests are happening.
"When you've got your family there going through hardship it hits home. And that's just my family, it's happening throughout."
Deepanshu Narula, from India, moved to the UK in October 2020 to pursue a Masters at The University of Manchester.
Mr Narula said: "I was in India at the outbreak and I got to know about it pretty early since the government was planning to pass this bill with a voice vote (without the opposition party's say on it) and using Covid as a reason to pass it in this way.
"The government doesn't want to take back these three laws at any cost, almost all my friends are creating awareness through social media."
Ciara Garcha, a History student from Didsbury, said: "On my dad's side I'm from a Punjabi family myself and so I have been following what's been going on very closely.
"It definitely took a while to break through to European media, I've seen quite a lot on social media but little genuine engagement with it.
"I think the UK government's response has been pretty awful really, that was kind of shown when Boris Johnson was asked a question in PMQs and didn't have a clue what was going on.
"The Foreign Secretary and Boris Johnson need to do a lot more to hold the Indian government to account and to put pressure on them to change the situation because the UK has a very large British-Asian population and it's important for a lot of people, but they're just not responding to that."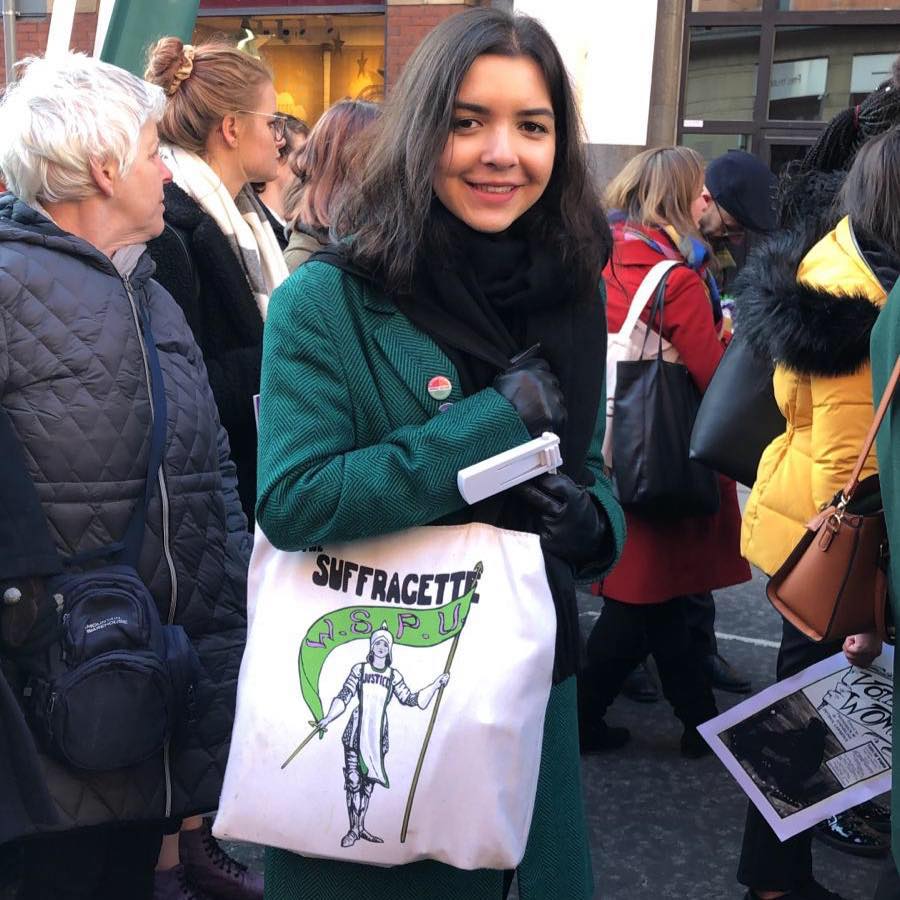 Baljit Singh, from Cheetham Hill, moved to the UK from India when he was 21, spending most of his life in Manchester.
Mr Singh said: "I am from India and I belong to the farmers community as well, so I've got a few people on ground zero who are working there and protesting.
"I've spoken to my friends and relatives in India and they're all very afraid.
"There has been a lot of spiritual support in the Manchester community, but as we speak the internet has been switched off in India.
"It's proving a bit difficult to contact people and even my Facebook account has been restricted – anyone who is speaking or posting stuff which goes against their policies and favours farmers gets reported.
"I think people need to be aware of what these laws are and how it affects people – the national institutions of India have all been sold to just a handful of people and this is the last frontier and that's what made Punjab initiate this movement."
Inderjit Singh, from Altrincham, said: "We're meant to stand up for humanity, and human rights abuses are happening there, it's clear in video footage.
"This protest isn't being done by just males, it's done by old people, by females, by children, and its being done by people of different religious backgrounds – in many situations there is conflict between different faiths or different beliefs but here you've got people of different beliefs standing together.
"Ultimately what we're trying to do is work for humanity, and that's what the key thing is, is working for one another, regardless of your background, regardless of your colour, regardless of your faith, it doesn't matter, the key thing is to help each other as humans.
"In this situation, that humanitarian element just seems to disappear when governments turn a blind eye to it and it's really, really sad."
What are the proposed farming reforms?
Law #1 – eliminates all government subsidies for farmers and the minimum support price which the government guaranteed to farmers for main crops (rice, wheat, corn, etc). In its place, farmers will have to do contract farming within the private sector. So, whatever the company wants, the farmer grows upon contract instead of price, leading to extreme exploitation.
Law #2 – no legal recourse for farmers, e.g. if a farmer gets into a dispute with a private company he cannot go to the Indian courts.
Law #3 – any person or entity can hoard or store an unlimited quantity of any essential commodity or food product. Most farmers have no means to build their own cold storage, but large corporations do.
Why is this important?
Agriculture employs about half of India's 1.3 billion population, and unrest among an estimated 300 million farmers is one of the biggest challenges to Modi's rule since he first came to power in 2014.
Farmers fear they will be driven to extreme poverty and will eventually lose their land as they lay defenceless against big corporations.
At least nine senior Indian journalists are facing criminal charges for reporting allegations that Delhi police fatally shot a farmer in the head during protests despite the authorities claiming no shots were fired.
The Sikh Council UK presented results from an ongoing survey, showing that 92% of UK Sikhs have ties to agricultural land in India and 84% are personally concerned about the impact of the bills. 
More than 100 UK MPs and Lords have signed a letter asking PM Boris Johnson to convey concerns on the issue of farmers protesting in India.
Drafted by Labour MP Tanmanjeet Singh Dhesi, the letter addresses the issue of tear-gas and water cannons being used on farmers and asks PM Johnson to raise this with the Indian Prime Minister.
The Sikh Federation (UK) are also calling for international intervention with respect to the human rights situation.
British Parliament will now consider a debate on the protests as an online petition has reached over 100,000 signatures.
As protestors in India put their lives on the line to protect agriculture and future generations of farmers, #FarmersProtest continues to trend on social media and pressure is mounting for world leaders.
Main photo by Naveed Ahmed on Unsplash