As part of this week's LGBT Adopting and Fostering Week, MM caught up with the first gay couple to approach Stockport council and gain approval to foster three children following a period of struggle and alienation.
Steve King, 46, and his partner Toby Hinson, 44, both gave up fledgling careers in London to relocate to Bramhall seven years ago, as they didn't feel it was suitable to raise children in the capital.
Steve worked as a former editor for Men's Health and wrote fashion columns for the Sunday Express and Mail on Sunday for 10 years, while Toby performed for numerous West End productions such as Grease, Les Miserables and the Rocky Horror Picture Show.
Steve, who has now settled as a stay-at-home dad, explained that the council were so used to the idea of a 'normal family', that a gay 'alternative' family felt completely foreign to them.
"During the interview process at one point we were asked: 'how often do you frequent leather bars?' – something which we had never been to," he told MM.
"We wouldn't even know where to find such a place.
"It was very hard not to respond with: 'how often do YOU go?' but obviously during the process you want to be as polite as possible."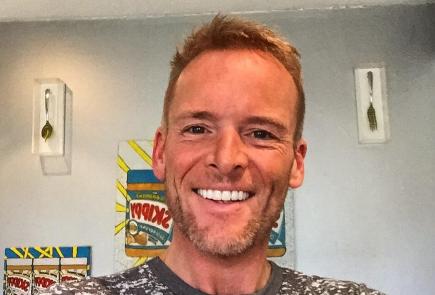 FOREIGN: Steve said that the authorities reacted strangely to the couple
In spite of this, the couple persevered, driven by their goal to become fathers and were approved to foster two children by a panel who gave them a four-month waiting period.
Steve, who is now an ambassador for New Family Social – a charity offering support and information for prospective LGBT adopters and foster carers – explained that is was a testing time for the couple .
"It was quite a stressful time, we knew we'd been approved but were left waiting to see what would happen next," he said.
"But then one day we got the phone call. We were to foster two young girls, both from the same family.
"We were overjoyed."
Steve and Toby were told they would foster the girls – aged five and nine – for only nine days, but within just a few weeks they had also agreed to take on the girls' baby brother as well.
Steve said: "We chose to keep the family together as we felt it was incredibly important they not be split up.
"It's unusual to take all three kids and we'd always said we never wanted a baby. Within six weeks we'd gone from just the two of us to being a family."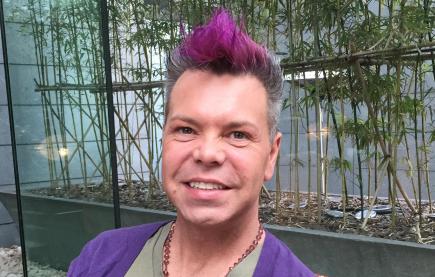 CURTAIN CALL: Toby gave up a career performing in West End musicals
The idea of adopting the children was raised about two years ago, but for undisclosed reasons, was not possible at the time. 
However, the pair were granted a long-term fostering placement that gives them the children until they're 18 years of age. 
While they can apply for adoption again, they are not currently considering it. 
"Adoption is just a piece of paper at the end of the day," Steve said.
"We are a family and everyone is delighted with the current situation. 
"We've seen the girls grow in confidence and do well in school. It just goes to show that with a little attention you can turn a child's life around."
Steve revealed that he didn't miss his career in London and was totally focused on his family.
"Obviously my life has changed dramatically since having kids, but I genuinely don't miss it – I love being a dad," he said. 
"Just knowing they're happy and hearing one of them say 'I love you' is enough. 
I never even think about B.C. – Before Children. I'm very happy with the family we've created.
"They are with us beyond 18 – they are our family above and beyond."
He encouraged anybody thinking about fostering or adoption to approach people for advice and said that were were numerous organisations willing to speak to the LGBT community on the subject. 
"I would encourage anybody that is remotely thinking about it to go to their local authority, LGBT groups and of course Barnardo's," he said. 
"Barnardo's are often forgotten about but they've been helping LGBT people for over 25 years.
"Don't be afraid to approach these groups, they look at a broad spectrum. Whether you're single or married, straight or gay it doesn't matter to them."
LGBT Adoption and Fostering week runs from March 2 – March 8 and more information can be found by clicking here.