Manchester City Council has lit up Central Library in purple in celebration of International Women's day.
Celebrated on March 8 around the world, International Women's Day is a focal point in the movement for women's rights.
Here's how Manchester is celebrating the occasion!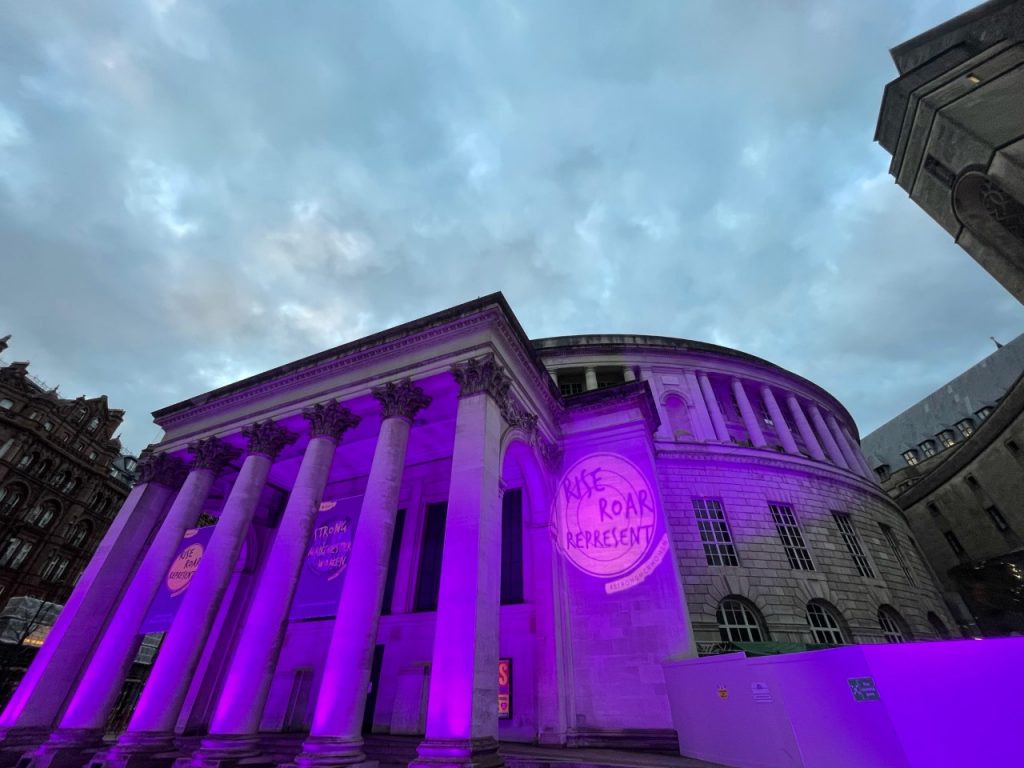 Celebrations for the event will be virtual again this year, reaching out to include anyone that supports women, their rights and their roles.
Manchester City Council is hosting a Twitter live-stream today (Saturday, March 6) from 12 noon, where they will be showcasing some of the recipients of this year's International Women's Day funding – online activities organised to celebrate the role of women in our communities.
Members of the International Women's Day Steering Group will look back on the rich history of IWD and previous celebrations in Manchester, as well as looking forward to how soon celebrations can begin together in person!
The theme this year for International Women's day is #choosetochallenge, with the aim of raising awareness against bias and take action for equality. 
Business development organisation Pro-Manchester has invited traiing company RADA Business to deliver a one-and-a-half hour masterclass focusing on speaking up with confidence.
The masterclass will include an interactive virtual experience, exploring the anatomy of the voice, how sound is produced and the connection between body, breath and speech.
This will aim to show participants how to speak up with confidence and communicate their thoughts and ideas with a full and resonant sound. 
Join in on the action online @ManCityCouncil using the hashtag #StrongMCRWomen