The RSPCA has expressed concern following an increase in horse abandonment and neglect during lockdown, despite new mandatory microchipping legislation to help tackle the problem.
The charity handled 114 horse welfare incidents in Greater Manchester alone, dealing with a total of 4,479 cases during the lockdown period from March 23 to September 8.
Before the new microchipping legislation came into force on October 1, around 70% of horses rescued by the charity were not microchipped.
And although the law will help combat this, the charity doesn't think it will be enough to tackle the issue of abandonment and neglect.
Chris Sherwood, Chief Executive of the RSPCA, said: "Equine charities fear that autumn will create the perfect storm as grazing decreases, the end of furlough and the deepening recession will see more owners struggling with costs of care leading to neglect and abandonment, yet people have been continuing to breed horses despite Covid."
Last year the charity found homes for as many as 39,178 pets, rehousing a total of 242 horses, but leaving almost 760 horses from last year still without a home.
The charity have called on the government to aid them as it was revealed that the amount of horses being looked after by them nationally is already three times what it was at the start of the 2009 recession.
Mr Sherwood said: "The RSPCA and other equine welfare organisations have been struggling to pick up the pieces of the horse crisis since the last recession and as we enter what could be the biggest financial downturn of a generation, the sector is already bursting at the seams and facing unprecedented challenges due to the pandemic.
"We are calling on the Government to step in with financial support as they have for other charities affected by the pandemic and recognise that the vital services provided by the animal welfare sector are under huge strain."
In a bid to combat the crisis, the charity have launched a month-long campaign Adoptober, driving forward the positive impact of adopting a rescue animal, as well as showcasing the incredible versatility and abilities of the horses.
Anyone interested in fostering or adopting any animals or horses pictured should visit the website to find out the availability in your area, contacting your local centre for the new Covid-19 process.
Three RSPCA horses looking for new homes are: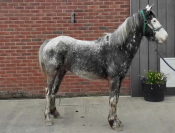 Name: Flo
Age: 6
Breed: Middleweight Cob
Where: RSPCA Gonsal Farm Equine Centre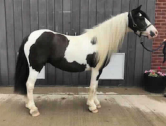 Name: Sienna
Age: 10
Breed: Middleweight Cob
Where: RSPCA Gonsal Farm Equine Centre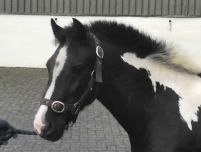 Name: Dorothy
Age: Two years old
Breed: Piebald Pony
Where: RSPCA Felledge Equine Centre