The search for the killer of Robert Hart has taken a step forward after police identified a key witness.
A woman in a flat cap and sunglasses has been successfully contacted – but police are continuing to appeal for three other witnesses to come forward.
Robert, 26, died on Wednesday June 11, five days after being assaulted at the Parklife music festival in Heaton Park after the attack left him fighting for life with bleeding on the brain.
Last month, Greater Manchester Police released 12 images of possible witnesses who officers believed could hold crucial information to assist the investigation.
Now, the appeal is centred on a man with a blue baseball cap, a woman with a pink floral shirt and another woman with glasses as police try to find crucial information to catch Robert's killer.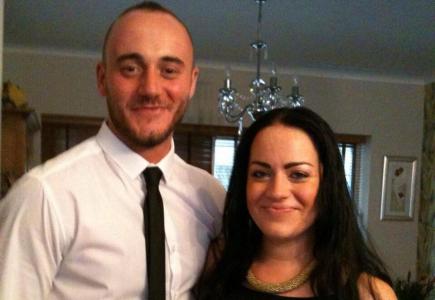 TRAGIC: Robert Hart, pictured with girlfriend Gemma Parry, died after being attacked at Parklife
Robert Hart's girlfriend, Gemma Parry, who was with Robert at the time of the attack, issued a renewed appeal for witnesses to come forward when images of the witnesses were released.
"Despite the best efforts of GMP officers, Rob's family and myself to persuade him to do so, it is becoming less and less likely that the man responsible for his death is going to come forward of his own accord," she said.
"That makes these potential witnesses all the more important, as they may well hold the key for Police to track down the man who took Rob away from me, from his mother, brother, sisters, nieces and nephews.
"Imagine if it was your husband, your boyfriend, your brother or son, try to imagine our suffering, knowing that the man that stole our beautiful Rob away from us may never be brought to justice.
"You can make a difference. You might be able to help provide us with the closure we so desperately need, that Rob so desperately deserves. Please."
Anyone with information can contact the incident room direct on 0161 85 69283 or email the incident room on [email protected] with any relevant footage.
Alternatively you can call police on 101 or independent charity Crimestoppers on 0800 555 111.