Whilst being the unofficial capital of the north, Manchester is generally seen as the best party city in Britain.
Due to the likes of Parklife and Manchester Pride, an array of cultural experiences of which the city was once recognised for have arguably fallen on the backburner for tourists.
First starting out as the Mad Ferret Festival at Platt Fields Park in 2010, Parklife moved to Heaton Park in 2012 in order to accommodate the large numbers of people attending.
Thousands travel far and wide to attend the Manchester festival, mainly for its house and techno music along with the typical atmosphere that a festival brings.
However, Manchester has a lot more to offer – from Manchester Fake Festival to Neighbourhood Festival, an abundance of festivals and events tailored for the many different cultures in and around Manchester.
Here is a list of some of the many events and festivals to take part in, whether it's with family, friends or on your own.
Manchester Caribbean Carnival, August 10/11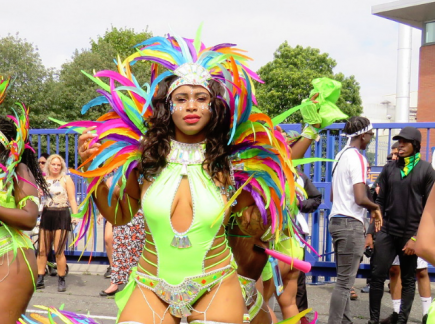 Founded by Manchester City Council, Manchester Caribbean Carnival has been held at Alexandra Park since 1971, the area of Moss Side that was at the time home to many immigrants from Caribbean countries.
In order to celebrate the Caribbean culture and Emancipation Day, the two-day event consists of a parade of dancing and music along with an abundance of food stalls at Alexandra Park. 
Festival of Manchester, August 31
A one-day event showcasing all that makes Manchester a diverse and vibrant city to live and work in.
Held in Platt Fields Park, the festival features entertainment, activities, music and food to celebrate this great city.
Manchester Oktoberfest, September 20/21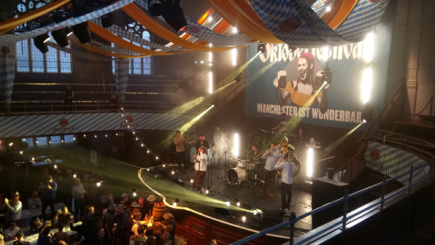 In 2014 Oktoberfest was launched in Manchester. The 'Battle of the Biers' returns to Albert Hall to coincide with the original festivities in Munich.
Over one long weekend you can experience authentic German beer, food, live music, and full Oktoberfest decoration.
With a giant tent set for 20,000 people, Oktoberfest will bring you the authentic feeling of being in Germany… only in Manchester.
*Carnival image courtesy of Paul62_2017 via Flickr, with thanks.