Any budding Martin Scorceses or Steven Speilbergs could have the chance to learn from a master of film as award-winning Hollywood producer Carlos Gallardo is set to come to Manchester.
The star and producer of El Mariachi and co-producer of its global hit sequels Desperado and Once Upon a Time in Mexico was a childhood friend of Robert Rodriguez.
The pair managed to create El Mariachi on a shoe-string budget of just $7,000 dollars – but it went on to be a box office smash. 
Now the legendary film maker is joining UK film-making company Intense Productions to travel the country and demystify the process of getting an idea to the silver screen.
And budding directors, producers and writers from across Manchester will get the chance to see him as guest speaker at Manchester's Comedy Store on May 5.
The classes, fittingly called How to Make a Micro Budget Film and Sell it, will show hopeful directors not only the process of writing for the big screen but also financing a movie from production to distribution.
UK-based producer, director and founder of Intense Productions Chee Keong Cheung, who will also be speaking at the master class, told MM it will be a privilege to have Carlos taking part.
"It's a huge honour to have him involved and we're very grateful that he's agreed to come over and speak at the seminars," Chee said.
"Carlos is a perfect example of someone who went out there and just made a film which worked.
"El Mariachi, a movie made for under $7,000 which went on to make $2million at the US box office is exactly the type of scenario we want to empower filmmakers to go out and achieve."
When talking about what the master class Chee said anyone is welcome regardless of experience.
"We aren't really targeting the classes at any one in particular," he said.
"Aspiring film makers with no experience, film students and people who are already in the profession would definitely get something from the master class.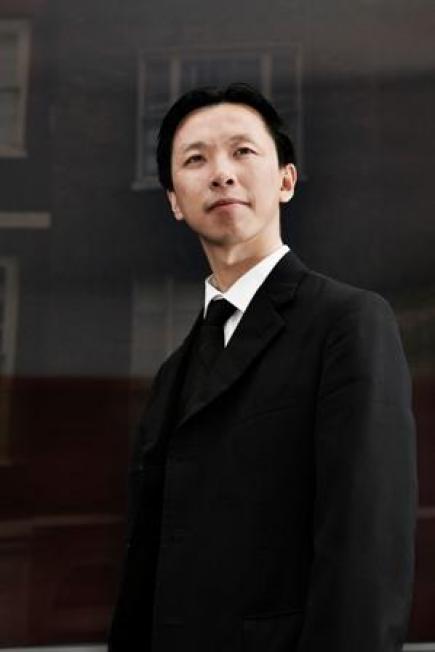 CREATOR: Producer, director and founder of Intense Productions Chee Keong Cheung
"We'll cover such a wide range of areas that anyone who has even thought about putting an idea on film can come along and hopefully gain an insight into how to go about achieving that.
"We'll be answering a lot of questions in how to take a film from conception and to get it out there.
"It's easy to a degree to make a film with the advancements in technology but we want to help budding film makers have a greater understanding of how to make a film that works commercially and internationally."
Chee hopes that once people have attended the master class, which are supported by UK Trade & Investment, they will have the necessary knowledge to make the right type of movie for distribution in an ever changing industry.
"Understanding the market place and making a film that works is key," Chee continued.
"We want to try and prevent people getting in to a situation where they've spent a long time making a film and then realising no one wants to see the film or they can't get it to a position where people are able to see the film.
"Even people who have a finished film and are now struggling to get it out there, Carlos and myself will be able to talk to them and hopefully get them in a position where they can go back and look at it again from a fresh approach and improve the chances of it getting seen."
The British Film Institute stated last year that only 7% of British films actually make a profit which signals the industry is in need of a boost and Chee feels that getting young aspiring filmmakers out there producing and directing films is the best way to do it.
"The more informed people are in terms of the film industry then the better films they will make and that can only benefit the movie industry as a whole," he added.
This won't be the first time that Chee has been involved in a master class aimed at giving advice to budding film makers having held a similar seminar a few years ago.
"We've done a master class about five or six years ago in Lancaster and some of the feedback we got was very interesting and one guy who attended has since made a feature so we're very proud of that."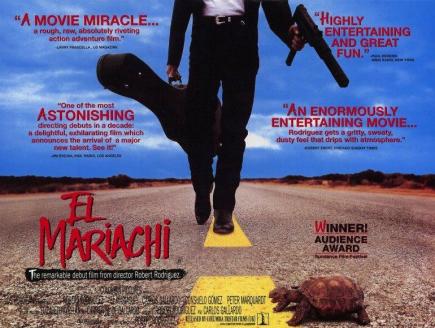 AWARD WINNING: El Mariachi was a critical success 
With Manchester becoming more and more popular with movie makers, Chee, having shot a large portion of his film Body Guard: A New Beginning in the city, explained that shooting in the North of England has its benefits
"Where ever there tends to be an element of saturation or high demand, such as London, people can charge a higher amount for things to be done.
"However, up in the North of England there is less production activity and so I've definitely found that people are perhaps more willing to help up here and it is easier to get things done," he explained.
Chee is also returning to Manchester to film some of his new movie, Zombie Apocolypse.
"We're really excited about coming back to Manchester for Zombie Apocolypse we'll be returning to an independent approach and a good part of it will be shot in the Greater Manchester area and across the North of England."
As well as taking up writing and directing duties on Zombie Apocolypse, Chee will also have a hand in producing the film through Intense Productions along with Carlos.
The movie has been described as a unique combination of action, zombie horror and war genres with the added element of mixed martial arts.
Shooting a high concept movie such as Zombie Apocolypse on a relatively small budget may sound like a difficult task but Chee played down the challenge.
"If you shoot a drama there's the difficulty in getting the right performance from the actors and the mood is very important across the whole film," he said.
"With action it poses different challenges but ultimately you need to find the right talent to do the best possible job.
"We're telling stories and using tools and in the end it's about telling it in the most entertaining way and this again is something we will be focusing heavily on in the master class."
Ultimately, Chee feels that the industry needs to do all it can to help anyone who has a passion for films get in to the industry and that his classes can do just that.
To find out more and book your place, click here.
Main image courtesy of Columbia Pictures, via YouTube, with thanks.