Manchester's residents have unanimously announced their mistrust of David Cameron, in the wake of this week's tax scandals.
The Prime Minister shot to the headlines this week in what initially seemed to be a controversial revelation about his father's tax avoidance.
The leaked Panama Papers found that the PM's late father, Ian Cameron, founded an investment fund, Blairmore Holdings Inc, in the 1980s which he ran from the Bahamas to avoid paying tax in Britain.
After issuing five statements, David Cameron finally admitted that him and his wife, Samantha, sold shares worth more than £30,000 in Blairmore Holdings.
Taking to the streets, MM found that 100% of Mancunians asked do not trust Mr Cameron to tackle tax evasion.
We'd usually show you our results in a pie chart but there was no point in this case – you'd just be looking at an empty circle.
Instead, here's the most searched for terms on Google involving the words 'David Cameron' over the past few days.


NO FAITH: Cameron has been in the headlines for the wrong reasons this week
It seems the rest of the country agrees, especially after a Facebook event was set up for a protest outside 10 Downing Street on Saturday 9, with over 1200 people already interested in attending.
The event is encouraging people to 'dress for the occasion' in 'Hawaiian shirts, sunglasses and (of course) Panama hats' because 'why should Tories get to have all the offshore fun?'
Michael Dowd, 29, an administrator originally from Durham, said: "I don't trust [David Cameron] on anything, but particularly on tax.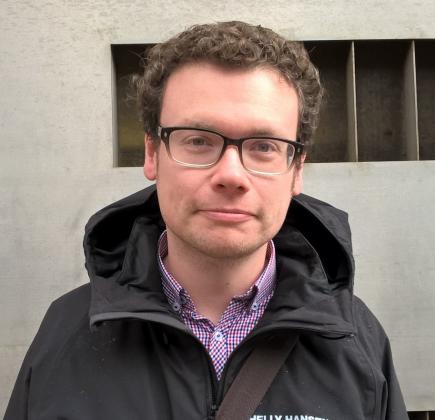 DON'T TRUST HIM ON ANYTHING: Michael was vehement in his mistrust of Cameron
"A lot of his friends wouldn't want him to crack down on tax evasion – a lot of the people who probably funded him to get where he is today."
Lynne Siddall, 59, a cleaner from Stockport, said that she doesn't trust anybody currently in politics, while Construction Project Manager Ed Warren, 37, from Manchester, said: "I don't [trust him], no, because it appears that his family is complicit in tax evasion.
"So, if he's saying one thing but then in the background doing completely the other thing, and if you add that on top of the MP offences issue, then perhaps you've got good grounds for distrust."
Lucy Henderson, 25, an administrator originally from Hull, said: "I don't trust David Cameron. He tries to be the nice guy and I don't really think that he will come down hard on anyone.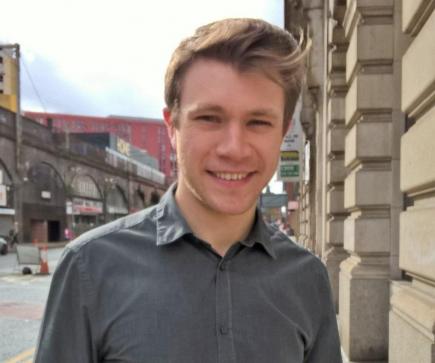 STOOPED IN EVASION: James cast doubt on the whole Conservative Party
"I think he'll probably say 'this is going to get sorted' and then we'll never hear about it ever again."
Burnley General Manager James Harrocks, 26, said: "He's the leader of a party that many of their beneficiaries are themselves stooped in tax avoidance and evasion."
Marielle Osmont, 27, an administrator originally from Jersey, said: "Well, he hasn't done much about it so far.
"If he takes two days to respond to a simple question about whether he would benefit from his father's tax status then you kind of think 'well, what's he going to do for everyone else if he can't even say yes or no to a simple question like that' and claims it's private when it's clearly not."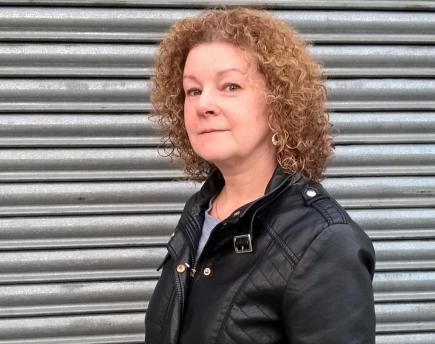 NO CRACKDOWN: Deborah accused Cameron of 'hiding information'
Business Support Officer Deborah Rowarth, 51, from Oldham, said: "He's already hidden information about tax evasion and avoidance so I don't think he'll crackdown on it."
Tom Claydon, 48, a training officer from Ashton-upon-Lyne, said: "They're putting a lot of emphasis on working people paying taxes, but they're using these offshore funds to avoid paying tax themselves."
Customer Service Manager Terri Hodkinson, 46, originally from Stoke, said: "I'm not completely sure if we can trust him to tackle tax evasion but we can't distrust him based on his father's actions. I'll judge him on his own actions."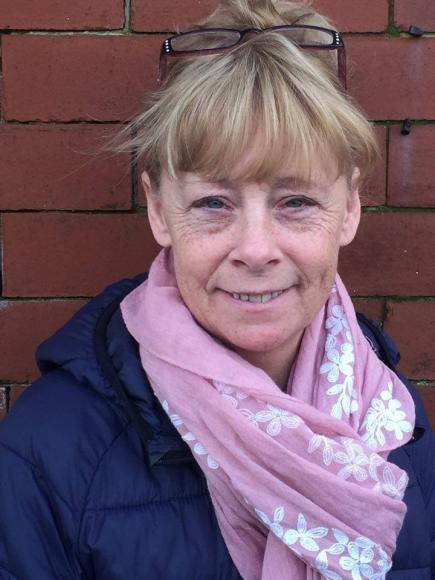 DISTRUST: Terri was perhaps the only person we asked who showed any support for the PM
Alex Boardman, 22, a student from Manchester, said: "I hear a lot of things from politicians but none of them ever turn out how they promise.
"Considering everything, I think I'll find it hard to trust any politician on tax evasion, let alone someone whose father was involved."
Image courtesy of The Conservative Party, via YouTube, with thanks