A Manchester Dogs Trust manager took advice written on the wall at her friend's wedding literally, as she abandoned the Cyprus sun in favour of caring for local dogs.
Lesley O'Donoghue, of Euxton, is Deputy Manager at Dogs Trust's Manchester centre and was part of a 40-strong party of friends that recently celebrated a wedding on the island.
Rather than using the get-away to take a break from her job, Lesley spent her free time visiting local dog shelters providing any help she could.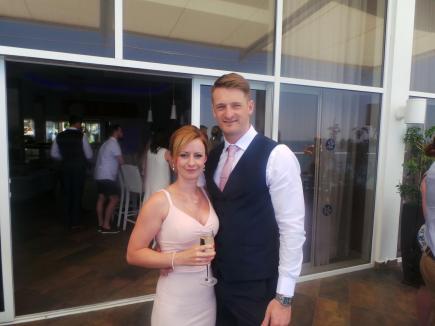 AT THE WEDDING: Words on the wall struck a chord with the dog lover
But the 28-year-old doesn't regret her actions, stating that she prefers snuggling pooches to sunbathing any day.
"At the wedding venue there was a quote on the wall that said 'Do what you love and you'll never work a day in your life' and that just about sums up how I feel about my work!" she said.
"It was fantastic having time to relax with family and friends and it was a wonderful wedding, but being able to share my time looking after the dogs, making sure they had a bit more attention and a few more cuddles than usual, made the trip all the more memorable.
"Far better than if I'd just spent my time getting a tan!"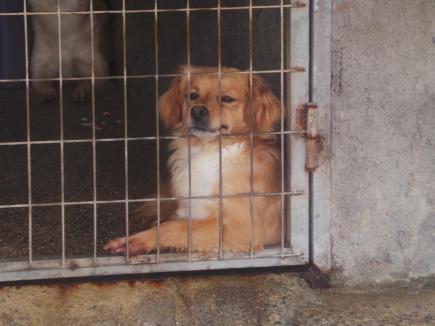 ABANDONED: One of the dogs Lesley cared for in Cyprus
After a chat with the receptionist at her hotel, Lesley headed down to spend time at the Argos Animal Sanctuary and Noah's Ark Dog Shelter, helping dogs that had been brought to the shelters settle in and feel comfortable in their new environments.
"It was heart-breaking to see so many dogs needing to find homes, but it was also heart-warming to meet people that do everything they can to give the dogs better lives and a great future," she said.
"Just like at Dogs Trust, abandoned dogs come to the shelters in Cyprus every day and, like us, they microchip, vaccinate and neuter all the dogs that come to them.
"They also rely entirely on donations and they do an incredible job, often in sweltering heat – obviously very different to the weather we have to contend with most of the year in Manchester!"
Since opening in October last year, Dogs Trust Manchester in Denton has successful rehomed over 900 dogs.
However, Lesley has no plans to slow down, with a trip to Spain to volunteer at a dog and cat rescue centre lined up for later in the year.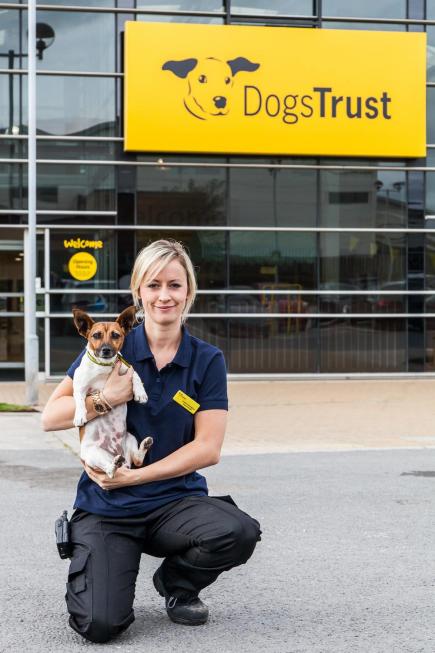 ON THE JOB: Lesley is deputy manager of Dogs Trust in Denton
On Lesley's efforts, a spokesperson from Dogs Trust said: "We weren't particularly surprised that Lesley volunteered whilst on holiday.
"She, like all the team, is so dedicated to the welfare of dogs that a day without doing something to help a dog in some way, feels like a wasted day!"
Dogs Trust Manchester is open between 12pm and 7.30pm on weekdays except Wednesdays and 10am to 4pm on weekends.