An anti-abortion vigil took a dramatic turn when praying pensioners were confronted by a six-foot aggressor at the Marie Stopes clinic in Manchester. 
Elderly members of the 40 Days For Life group were targeted after the angry individual got out of a car at around 10.30am in Fallowfield. 
Sending chairs and posters flying, the as yet unidentified assailant screamed: "You people fucking disgust me."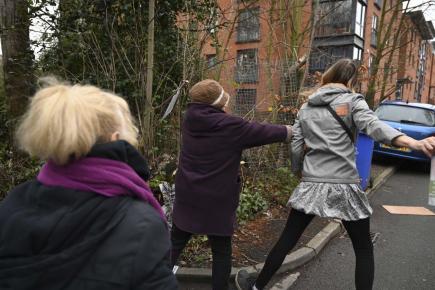 RAGE: The furious individual stepped up to the pensioners
She yelled other obscenities before grabbing hold of leaflets and placards and hurling them over a nearby fence. 
The three frightened pro-life protestors in their 70s were conducting a prayer-vigil opposite the clinic shortly before the aggressive confrontation took place.
READ MORE: Pro-abortion campaigners say Fallowfield vigils must stop
Aileen Power, 75, was one of the trio who had been on the road opposite the clinic, and is part of the 'internationally, co-ordinated pro-life mobilisation' group.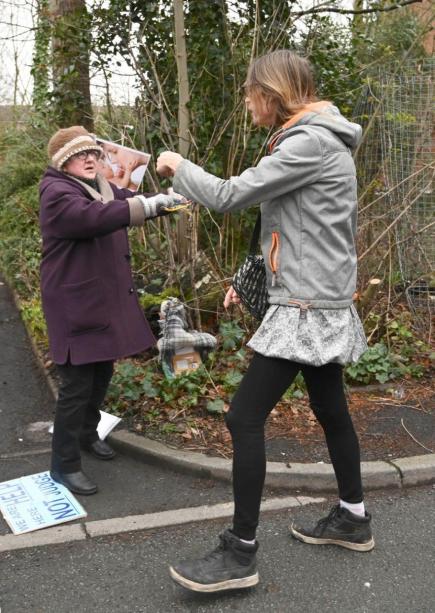 CONFRONTATION: One of the women tried to reason with the passerby 
She believes that by praying and fasting and holding a peaceful vigil during the 40 days of Lent, they help thousands of women change their mind about having an abortion. 
Power attempted to take the keys out of the woman's car as the police were called, but the individual drove off in a silver Mitsubishi Colt, before colliding with a parked car. 
She told MM it was "sad that people would do that when we're just trying to save lives".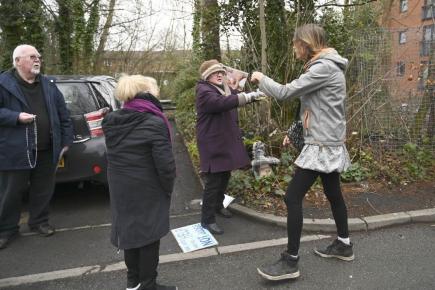 FALLOWFIELD: The incident took place in the student-heavy town
Officers later attended and a spokeswoman said that the driver had been asked to voluntarily attend an interview.
She added that the topic of abortion is an emotive one and whilst people are within their rights to demonstrate "they are still expected to behave in a certain way".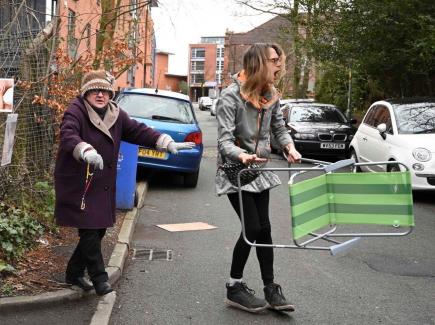 CHAOS: The individual threw chairs and other items belonging to the pensioners
Tom Gill, 75, was another one of the protestors stood outside the abortion clinic when the incident occurred.
He said he had "never seen anything like that" in the 15 years he has been attending such events.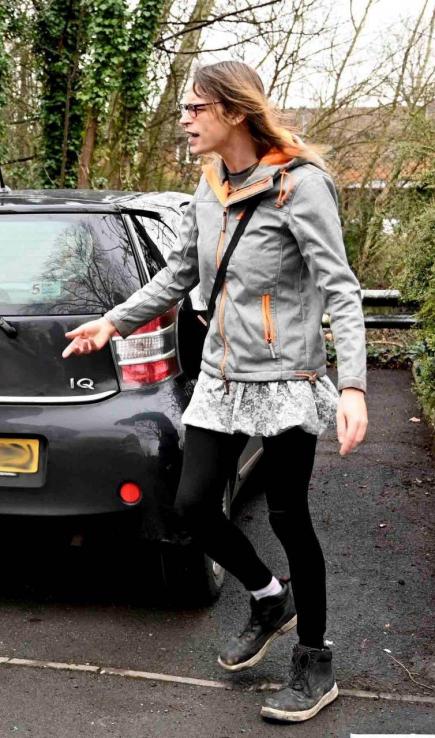 ANGER: The culprit drove off shortly after the clash
The clinic has been the site of similar campaigns and, in an attempt to counteract such groups, pro-choice volunteers also provide a presence to support those using the clinic. 
Aphra Dawson, 22, was amongst those outside when the incident took place.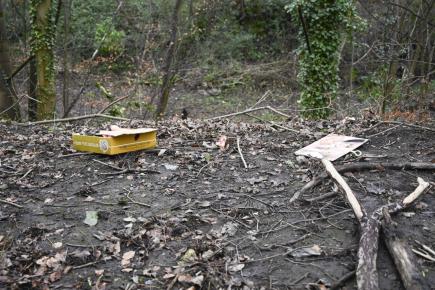 CARNAGE: The destroyed belongings were left littered outside of the abortion clinic
She said she in no way condones aggressive or violent behaviour but explains that the presence of groups such as 40 Days for Life can "confuse and upset people who are already going through a stressful time". 
Marie Stopes clinic have been unavailable for comment.