Fresh from filming her final scenes in Coronation street, Michelle Keegan jumped back on the horse to film live from the Arndale shopping centre for ITV's Lorraine Kelly.
The Stockport-born actress was joined by celebrity stylist Mark Heyes to discuss nominees who have been voted for Lorraine's High Street Fashion Awards 2014.
The 26-year-old, who filmed her last scene with Coronation Street last month, showcased some of the latest trends with the help of live models.
One of the biggest gongs up for grabs is the 'Best Curvy Collection' award, where Simply Be, Evans, Fashion World, New Look Inspire and ASOS curve will fight it out for the crown.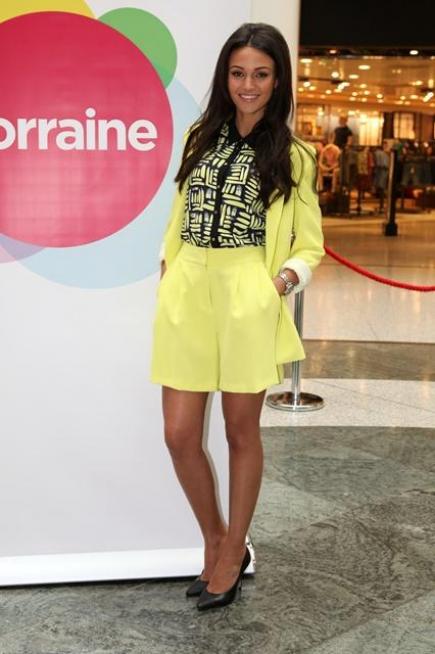 LEGGY: It's obvious to see why Michelle is a firm favourite among Corrie fans
 
The category comes after an ITV survey revealed one in three women are a size 14 or larger.
Nese Halil, a plus size model, said: "I have been a plus size model for 14 years now, and I have seen a real change in that time.
"They are realising us curvy ladies want to look good and stylish – we don't want to hide under tents, we want to look sexy and show off our curves."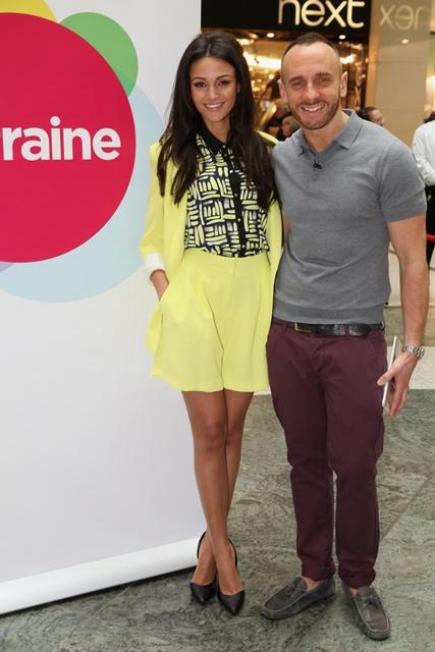 FASHIONISTAS: Michelle presented awards with fasion expert Mark Heyes
 
Keegan's Corrie character, Tina McIntyre, is set to be murdered on the soap this month after seven years with the show.
The five-time winner of British soap's sexiest female is currently preparing for a European tour with Peter Pan, where she will play the role of Tinkerbell.